I Left For Australia Three Months Ago. Now I'm Mourning The Boston I Left Behind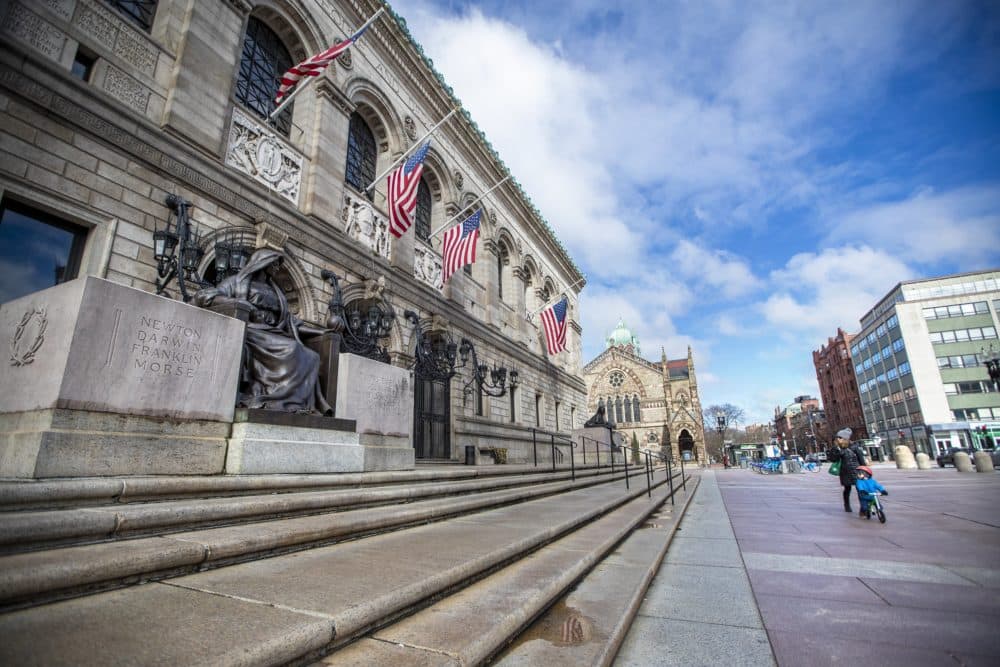 As I prepared to leave Boston back in early February, I took an unofficial tour of all my favorite spots. I filled up on pasta at the always packed and cozy Pammy's in Cambridge. I stopped by the Institute of Contemporary Art on its free Thursday night. My roommate and I grabbed a snack from Union Square Donuts — I got a Vietnamese Coffee doughnut, like always. I stood in line on a cold night to get spicy soup at Kim's Tofu in Allston. I ordered a beer at Deep Ellum from the regular bartender while catching up with a friend.
Then I took off for what I had planned to be a year of traveling around Australia.
One week into March, I was on the island state of Tasmania. When I had arrived in its largest city, Hobart, the backpackers' accommodation was hopping — people in their 20s from France, New Zealand, Germany and Brazil hung out in the common room and cooked to loud American music in the kitchen. Everyone headed to the market on Saturday (Salamanca Market, one of the largest open-air markets in Australia). People weaved in and out of 300-plus stalls, shuffling around shoulder-to-shoulder, reaching their hands out for samplings of fudge or a tasting of Tasmania's best gin.
Life felt normal. Well, except that hand sanitizer and toilet paper were flying off the shelves.
I met up with a friend to take a road trip through the more remote parts of Tasmania and then we spent a week in a bubble — driving through fields of cows and hiking through the mountains. I saw more wallabies than people some days. On empty trail pathways a little past the peak of tourist season, I had the social-distancing tactic down. But by this time, the U.S. was nose-diving into the pandemic and travel warnings around the world were getting more severe. Tasmania closed its borders to visitors. Then Australia itself made the same call. Once back to Hobart, I found Salamanca Market was closed indefinitely. Backpackers were trying to return home or scrambling for a more permanent living situation. My flight to Melbourne, where I'd be able to isolate as the country shut down, ran as scheduled, by some miracle.
In the course of that week, my plans for endless months of spontaneous travel changed and so did my expectations of socialization. Connection is easy while traveling. I'd chat readily with people while hiking, cooking together in a kitchen, sharing a dorm room. I'd trade recommendations for the best restaurants, bars, museums and lookouts at the national park. Except now, the restaurants and bars and museums and parks are closed. Now I shouldn't stand too close to a friend, let alone a stranger. Many people are now without work. Those with jobs in hospitals are on the front lines. People are getting sick. People are losing their lives. In just a week, the ground shifted under all of us.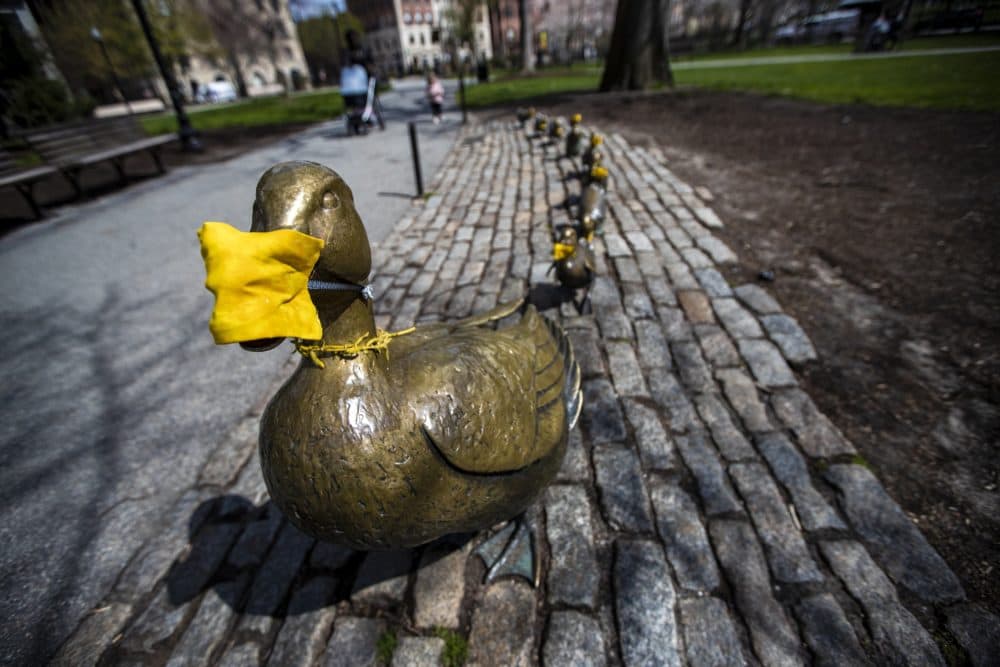 I knew that when I left Boston, I was in for a year of video chats with friends and family back home, of time to myself, of connections with new people. I was prepared to wait a year to see the faces of my community in Boston and my family in Connecticut. A lot of that is staying the same. But I wasn't expecting that everyone's social lives and work lives would be relegated to the internet alongside me.
So now, what is there to miss? We're all doing the same thing — calling each other on FaceTime and Zoom, sharing TikTok videos and news articles at warp speed. We're in our apartments, with our friends, our partners, our family members that we happened to be with when this pandemic hit its boiling point. I still FaceTime with my nieces in Connecticut from here, like I did with them when I lived in Boston. I still chat and play online games with my college friends who scattered across the U.S. in the years after graduation. But for all the ways I'm able to connect back home, 10,000 miles feels impossibly far.
Before all this, I missed my favorite restaurants and parks and museums with the reassurance that when I returned, it'd all be there waiting for me. That not only the businesses would remain, but the social norms of meeting up with co-workers for dinner, embracing friends I run into, or seeing a band perform live in a sweaty venue wouldn't change. But now, I'm missing a home that doesn't exist.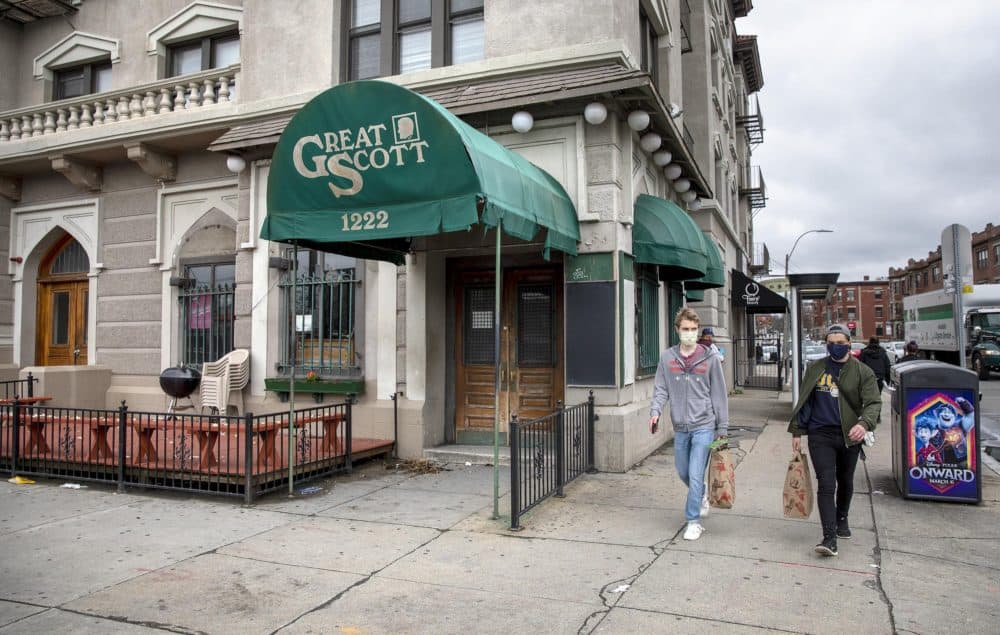 I'm grateful that Australia only has a fraction of the cases the U.S. has. The country enacted relatively strict restrictions early on in the outbreak here and is only now starting to think about lifting stay-at-home directives. But I find myself waking up in the middle of the night (which is about midday in Boston) to check the news from home, as if vigilance will help the situation somehow.
I hear from some friends about how working remotely is going, others about layoffs and canceled gigs, and still others about the reality of working in a hospital right now. I wonder if the Trader Joe's in Coolidge Corner is stocked up. I worry if people are social-distancing enough at my favorite park. I mourn the closure of Great Scott. I think of Brookline Booksmith and Coolidge Corner Theatre, hoping they stay afloat.
Missing home is one thing. But missing a home that will never be the same after this is over? It feels more like grieving.