As Alzheimer's Takes Away My Mother's Mind, Just Being Together Is Enough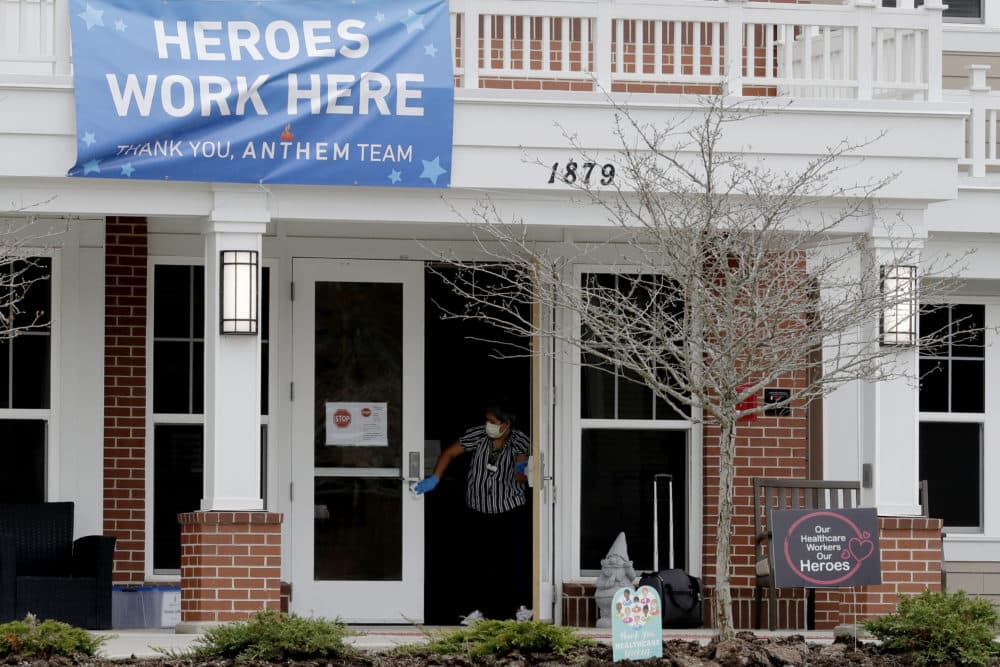 This article is more than 1 year old.
When I visit my elderly mother at her assisted living facility now, I pull up in the car outside the front door. Because of the coronavirus, I can no longer enter the building, but I am still allowed to pick her up.
The usual bustle of activities at her home, including meals served in the dining room, music offered in the atrium, exercise classes, evening movies and mass every morning at 10:45 have all come to a halt. A handful of residents have the virus. Every resident is now confined to their apartment, and they see a staff member only when meals are dropped off, when medications are given or routine checks carried out.
My mother, now 88 and in the mid-stage of Alzheimer's disease, can't figure out what is going on.
She has lived in this residence for almost six years, so even if her memory is failing, she knows the daily routine, a routine that has now evaporated. She is so used to coming downstairs for her meals, that she can't understand why she can longer do so. To accommodate her confusion, the staff permits her to eat in the first-floor café, where she once gathered with other residents for lectures and dance sessions. Now she eats alone.
In the quiet, loneliness permeates. My mother tells me that things are strange; something is wrong and it disturbs her.
On the last day I was permitted in the building, I installed an Echo smart speaker with a screen in her apartment. I can now "drop-in" and visit with her on video. She can see my face and I speak in simple sentences. I show her the purple hydrangea on my dining room table and display our chunky cat. I reassure her that her aide is arriving soon so she will not be alone. Some afternoons, I leave the video on while I work, and she sits in her chair, half-heartedly watching TV while glancing over at me every few minutes.
In the quiet, loneliness permeates. My mother tells me that things are strange; something is wrong and it disturbs her.
Every day, usually in the later afternoon, she calls me. Sometimes she is crying and upset, sometimes she is merely bored, but she always asks me to come pick her up. When I am able to, I park outside and wave. She comes out, often without a coat. Most days she knows who I am, but sometimes she thinks I am one of her sisters. When she gets into the car, she always asks if we are going to my house. But with the increased possibility of infection from my family, I tell her that we are instead going to explore. Sitting next to me in the front seat, she begins to relax. She reads road signs and repeatedly asks me where we are.
One day, we drove a few towns over to see my childhood home, a brick house with black trim. We lived in that house for eight years. She was the young mother of three girls back then, and a rheumatologist at Boston City Hospital, when few women were doctors. My mother squinted at the house and murmured that it looked familiar.
I knew she felt comfort in my presence ... We were together and that was enough.
When we drove by the Unitarian church in Cambridge, I remarked that almost 200 years ago Ralph Waldo Emerson gave a controversial sermon there. She had attended services with me in that church, and she read Emerson's essays and his biography in a class after she retired. But now she looks at me blankly.
Her mind once held the latest medical treatments in rheumatology, a collection of German verses, and an expansive knowledge of literature. So much lost. Yet my mother rarely ruminates, now, about her traumatic experiences growing up during the Second World War in Germany.
On another afternoon we made our way along the Charles River. I pulled over on Memorial Drive and parked easily. I tuned the radio to a classical music station, and we gazed at the Prudential building, commented on the joggers and could see the line of sailboats, now docked. I asked her what she thought of the view. "Good ol' Boston," she said.
As we looked out, I knew she felt comfort in my presence. The feeling that she never quite understood me, a feeling I had carried with me for years, dissolved into the spring air drifting into the car. What remained was the sun fading, even as it still lit up the water. I pointed out the two swans sailing with some speed to the shore.
We were together and that was enough.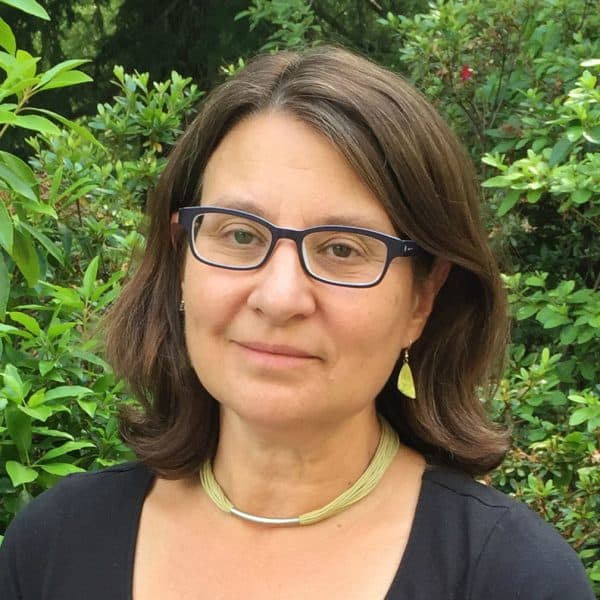 Susan Lanzoni Cognoscenti contributor
Susan Lanzoni is a historian of science and medicine