My Husband And I Are Doctors. To Keep Our Toddler Safe During The Pandemic, We Both Moved Out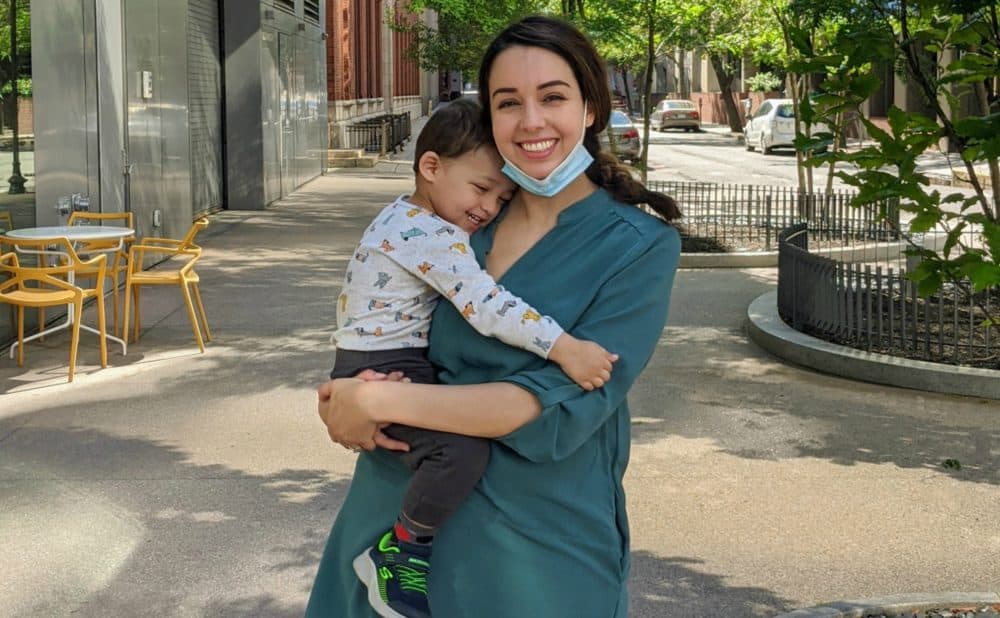 This article is more than 1 year old.
For nearly two months, I didn't hold, kiss or even enter the same room as my toddler son. My husband and I, both internal medicine residents at Boston Medical Center, made the painful decision in late March to move out of our home to protect our family. We could continue working on the COVID-19 floors and ICUs at our hospital and my mother, who had moved in with us in 2018 when our son was born, would care for our 17-month-old. Many of our colleagues made similar decisions.
Even in normal times, most medical trainees with children must resign themselves to missing some family dinners, bedtime stories and important firsts. With our busy schedules and limited income, we would never have been able to have a baby in residency if it weren't for the sacrifices of my own mother. The guilt associated with our absence was magnified when we realized, at our son's 15-month well-child visit that he did not yet possess the vocabulary considered appropriate for children his age. Friends reassured me that his expressive language delay was not unusual for a firstborn son in a bilingual household, and his pediatrician echoed this sentiment. Still, I couldn't help but feeling like a bad mother. Being a first-time parent is always fraught with challenges, but when you're a doctor, the tendency to medicalize problems can be very tempting. My response to this particular dilemma was to obtain an Early Intervention referral for speech therapy, triple his reading time and secure a spot for two days a week in daycare, hopeful that the chance to socialize with others would boost his language skills.
Then COVID-19 happened, and as was the case for so many families, our plans were put on hold. Now, we video chatted with our son a few times daily, and once a day — sometimes after a night shift — we stopped by our apartment, stood in the hallway at least six feet from our front door, and blew him kisses from our masked mouths. We sang, "If you're happy and you know it, clap your hands," to his delight (and probably to our neighbors' bemusement). And then, reluctantly, we left.
At 18-months-old, he seemingly adjusted to this strange new world much better than we did, but I worried about the effect this prolonged separation would have on our bond, and on his development. My heart ached for him. And we wondered, how long will — or can — this go on? Are children really as spared as many experts initially thought they were? And what, if any, are the long term consequences of protracted social isolation? As with all matters COVID-19, there are still far more questions than answers.
I've found comfort and support from fellow members of BMC's Physician Mothers Group. Founded in the months just before the COVID-19 pandemic, our group comprises both trainee and attending physician mothers across multiple specialties at BMC, and was conceived as a platform for addressing issues that directly affect physician mothers such as improving lactation facilities and clarifying parental leave policies for trainees. These days, however, it has become a de facto support group for many of us on the frontlines who are grappling with the uncertainty of COVID-19 and its implications for our families. We swap everything from emergency childcare resources to elaborate end-of-shift disinfecting schemes to words of encouragement when a colleague is having a rough day.
My colleagues' decisions about navigating this pandemic have reflected the diversity of their circumstances in the face of limited options: Some have sent their children to stay with grandparents or relatives; others have moved into basements, attics or hotel rooms; still others have remained at home, taking extraordinary measures to keep their families safe while continuing to care for patients. Now, as the COVID-19 census thankfully continues to fall at many area hospitals, the discussion has largely turned to navigating the re-opening of our cities and clinics, returning our children to daycare, and speculating about what autumn and flu season might bring. As always, uncertainty abounds.
It is a truism that medical decision-making often boils down to a consideration of risk versus benefit. Over the past two months, I've spent a great deal of time on the phone, talking to spouses, children and grandchildren of sick and dying patients, updating them on treatment plans and prognoses, and answering questions while attempting to negotiate the difficult balance between hope and probability. For safety reasons, relatives are not permitted to visit their loved ones except at the end of life, and a common theme of many of these conversations has been love, but also regret — at a time lost or words unspoken.
In the end, my husband and I decided to get tested and come home, accepting that risk comes in many forms and that there is no way to completely eliminate that risk, only to mitigate it. It was important for us to stay connected with our son, and we were relieved to find him even happier and more attached than before COVID-19 separated us. Like many of our colleagues, we didn't make the decision to return home lightly and we may change our minds, depending on what the next several months hold. For now, however, we are grateful to get back to family dinners and bedtime stories.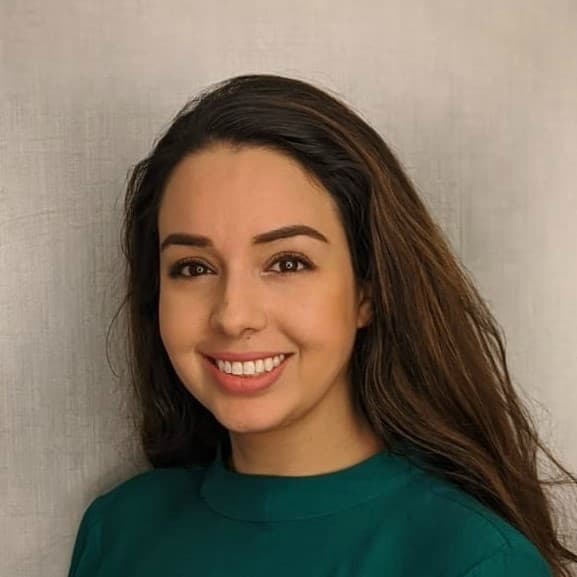 Najla Abdurrahman Cognoscenti contributor
Najla Abdurrahman is a physician and writer. She is completing her final year of internal medicine residency at Boston University and Boston Medical Center, and plans to pursue fellowship training in pulmonary and critical care medicine.