The Supreme Court Decision On Abortion Was A Victory. But We Can't Stop Fighting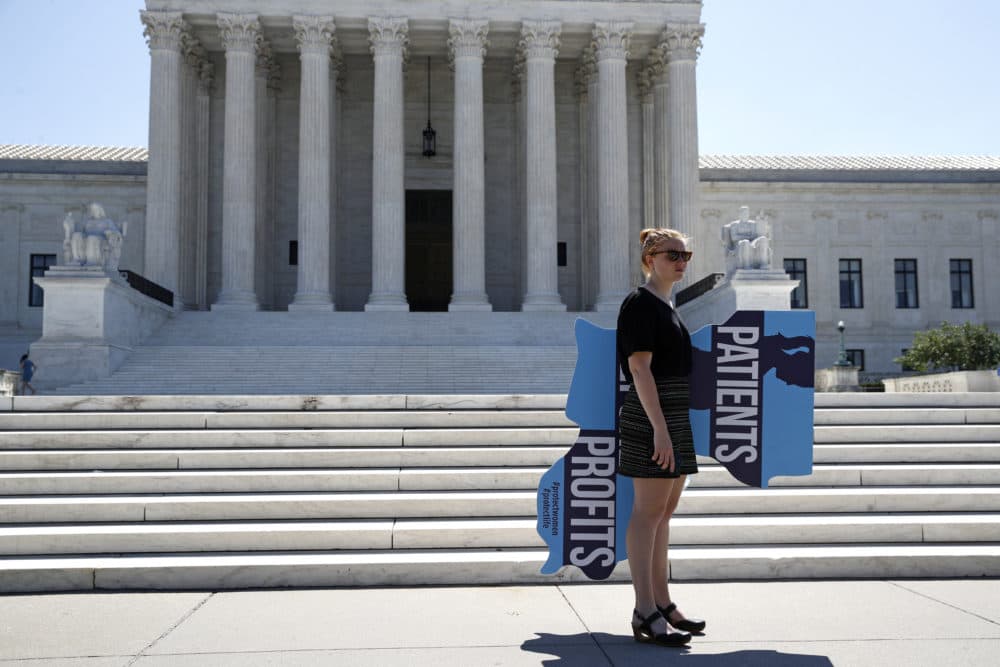 President Donald Trump and his hand-picked conservative judges failed, once again, in their crusade to eliminate Roe v. Wade and strip away abortion rights.
The Supreme Court ruled Monday that a Louisiana law requiring physicians who perform abortions to have admitting privileges at a local hospital is unconstitutional. This medically unnecessary requirement would have left only one doctor providing abortion care in the entire state — where an estimated 10,000 people have abortions every year — and would have paved the way for other states to impose similar restrictions.
Even with this win, the specter of a case that could overturn Roe v. Wade remains. This ruling will only embolden Trump and the anti-abortion movement to launch more attacks on our rights. The Louisiana case was nearly identical to a 2016 case that the court took up. The only reason that anti-abortion activists tried again was the presence of new, conservative voices on the Supreme Court. They didn't get what they wanted, but we know they won't stop here. Trump appointees and allies will continue to launch repeated attacks until they get a favorable ruling.
Even without another Supreme Court case, abortion access is already too limited. In many places, it is a right only for the privileged few, and low-income people and people of color face the steepest barriers to accessing abortion care.
Even with this win, the specter of a case that could overturn Roe v. Wade remains.
Access to abortion care has always been essential to equity in America — if you cannot decide if and when to have children, you cannot control your future — but at this moment, it is especially vital. Reproductive justice is also racial justice and economic justice.
Congress has the power to protect our rights. For the first time in history, we have a pro-choice majority in Congress that will likely expand this year. We can codify the protections of Roe into law, repeal the Hyde Amendment, save the Title X family planning program and more.
With a pro-choice majority in place, Democrats can't keep dragging their feet when it comes to safeguarding reproductive rights at the federal level. Our fight for reproductive justice can't be limited to making progress for wealthy, white, cisgender women in states with Democratic governors. It's no longer enough to just say the right thing on reproductive rights. We must fight for reproductive justice for everyone.
Over a decade ago, I was working at Planned Parenthood during the heart of the Affordable Care Act debate. Seemingly every other day, Republicans were proposing a new anti-abortion amendment that would hurt people in need of reproductive care across the country. In the midst of all of that, I had a conversation with then-Planned Parenthood Federation of America President Cecile Richards. Cecile argued that in the thick of this battle, the reproductive justice movement didn't only need members of Congress who would be reliable votes, we needed champions. Now, with inequity exacerbated by COVID-19 and attacks on abortion rights coming from all angles, we once again need champions.
We dodged a bullet this time, but more shots will be fired.
I challenge Democrats in Congress to rise to this challenge, to take these long overdue-steps to protect abortion rights at the federal level. To be champions.
Those allies can't be limited to Congress. We also need state and local leaders to step up. Even here in liberal Massachusetts, we have too many archaic, burdensome abortion laws. We impose unnecessary, extra restrictions on abortion providers, require parental notification and ban post-viability abortion. The Massachusetts Legislature has a Democratic supermajority. There is no excuse for not passing the Roe Act to remove these restrictions and enshrine abortion rights in state law.
We dodged a bullet this time, but more shots will be fired. Every legislator, at every level, who claims to support reproductive justice must ask themselves whether, with all of the legislative power they wield, they will throw up their hands and say there is nothing that can be done — or if they will join us in this fight.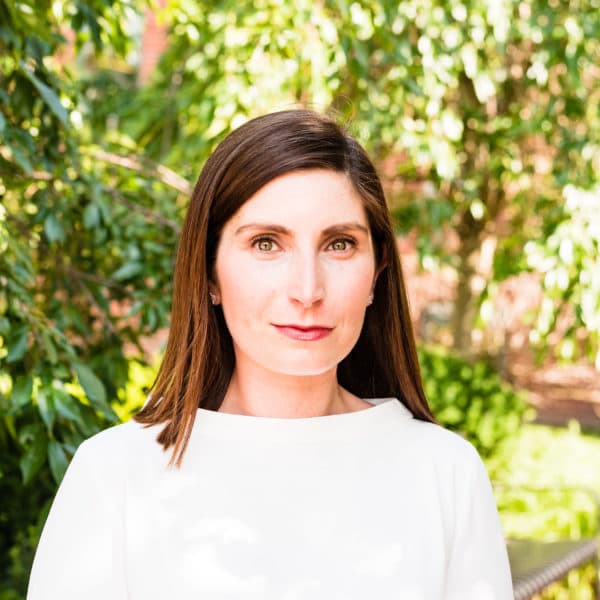 Jesse Mermell Cognoscenti contributor
Jesse Mermell is a former leader at Planned Parenthood League of Massachusetts and a candidate for Congress in the Fourth District.