The Pandemic Is Making Life Harder For People Struggling With Debt. Let's Change The Law To Help Them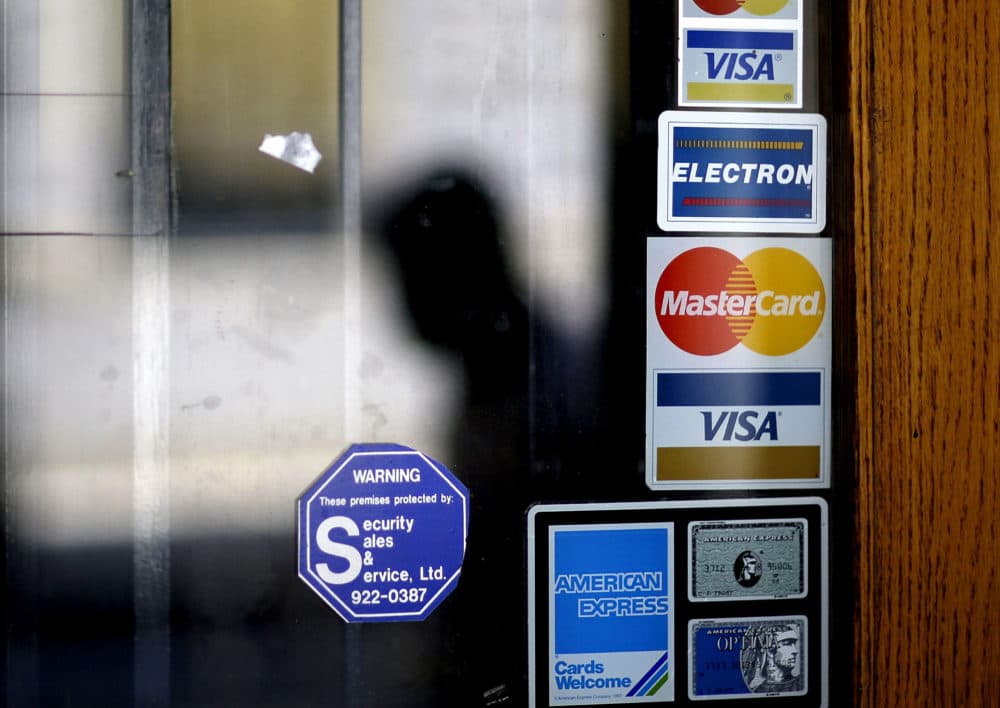 Debt collection has often been a seedy practice, in which debt collectors pursue vulnerable and disadvantaged consumers in court, resulting in clogged courts and destitute debtors. The COVID-19 crisis has exacerbated the financial burdens of debt collection, causing additional pain to consumers' existing financial hardships.
Every year, people are sued by companies that they have never heard of or done business with, for questionable amounts of debt owed. The most common debts are from medical expenses or credit cards. Unfortunately, working families — particularly people of color, low-income residents, non-English speakers and seniors — tend to be the targeted population for debt collectors. Debt collection lawsuits often result in unjust and financially disastrous outcomes for vulnerable and low-income communities, including thousands of Massachusetts residents.
Surprisingly, Massachusetts has some of the country's weakest laws protecting consumers from debt collectors. For example, if a debt collector secures a judgment in small claims against someone who owes a $1,000 credit card bill, the interest rate on that debt is 12%, which can quickly double or triple the money a family owes. Massachusetts general law allows debt collectors to garnish up to 15% of a worker's wages to pay a debt. In such a high-cost state, even a 15% deduction from a paycheck can make it impossible for a parent to provide for their family.
After a client was repeatedly not given an interpreter in court, she defaulted and was threatened with arrest.
Those subject to wage garnishment are predominantly low-wage workers who are living paycheck-to-paycheck. Recently, a single mom who is working on the frontlines during the pandemic discovered that her wages were being garnished even though she never received notice of a court hearing. Another woman whose wages were being garnished was forced to move out of fear that she would not be able to pay her rent — only to discover that an incorrect amount was being subtracted from her paycheck. A woman who'd just had a baby and worked in a low-wage job was hauled into court for wage garnishment, even though a judge had previously denied the garnishment. Debt collection problems affect immigrants as well. After another client was repeatedly not given an interpreter in court, she defaulted and was then threatened with arrest.
Debt collection practices were unfair before the COVID-19 crisis and they are even more unjust now. This pandemic will inevitably bring a wave of debt default. Debtors need protection now more than ever.
As the sponsors of the Debt Collection Fairness Act, recently reported favorably out of the Legislature's Joint Committee on Financial Services, we believe that now is the time to protect vulnerable families from predatory debt collectors. The act will bring intelligent reforms to help level the playing field between the big debt-collection companies and consumers.
This pandemic will inevitably bring a wave of debt default.
This law would update the protections for Massachusetts families and modernize debt collection practices for the 21st century by changing our current laws in a few key ways.
First, the law would increase the amount of weekly pay protected from garnishment and limit — to 10% — the amount that could be deducted. Second, the bill would reduce the interest rate to 6%, in line with most other states. Additionally, the bill will reduce the window of time to collect on owed debts to 10 years, and reduce the statute of limitations for a debt collector to sue to collect a debt to four years. Finally, the law would prevent people from being arrested for failure to pay a debt.
The COVID-19 pandemic is causing peoples' debts to increase at a disturbing rate, with hundreds of thousands of residents out of work — some temporarily and some permanently. This legislative session, we need to protect our constituents and families across the Commonwealth by passing this critical consumer protection law.
State Sen. Jamie Eldridge, a Democrat from Acton, can be reached at james.eldridge@masenate.gov. State Rep. Tram Nguyen, a Democrat from Andover, can be reached at tram.nguyen@mahouse.gov.