It's Exhausting, But We Must Fight Every Act Of Racism And Sexism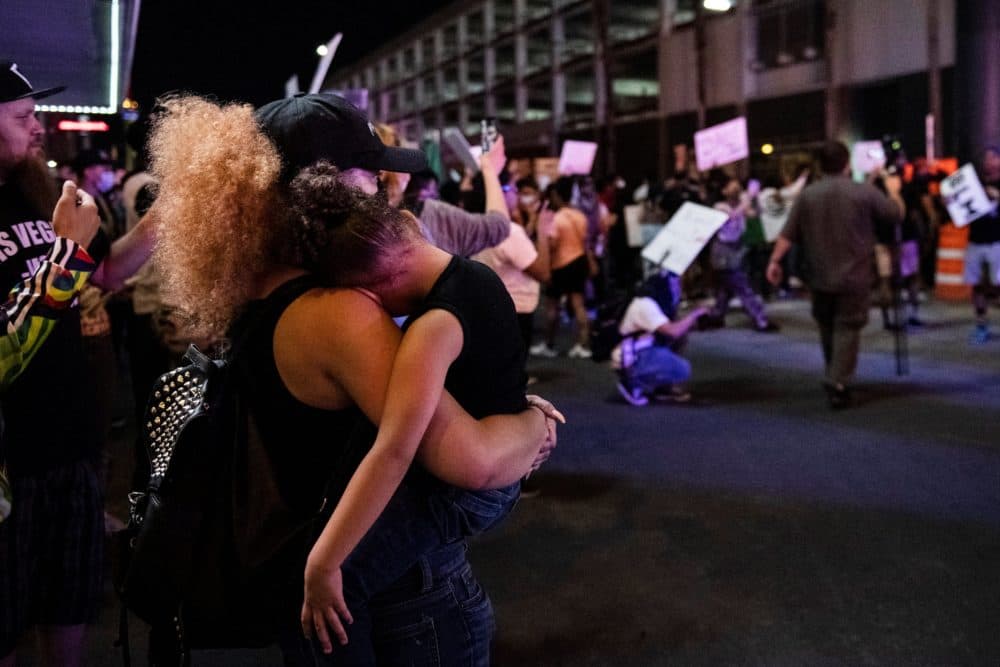 On a sunny Tuesday afternoon, I hopped in the car with my two young daughters to pick up an order from a local restaurant in Salisbury, Mass. As we drove down Main Street, I spied an obscene and vulgar billboard in front of Rob Roy Auto. It read: "Joe and the H-- Sniff and Blow Tour 2020." Joe Biden, the 47th vice president of the United States and current Democratic presidential nominee, still has a name. Kamala Harris's name, however, is erased at the same time that she is made visible through a crude rhyme. The implication is obvious, and it's odious.
My 7-year-old daughter often reads billboards. Did she see this one? Perhaps she didn't notice it because she was immersed in her favorite book, "The Lion, the Witch, and the Wardrobe." My 3-year-old daughter cannot yet read so she was out of harm's way, for the time being.
I moved to the Merrimack Valley a few years ago, but apparently, Robert Roy Jr. has erected repulsive signs in front of his auto shop for a long time. A racist sign in 2018 disparaged Indigenous leaders like Sitting Bull to mock Elizabeth Warren. I remember complaining privately to my family and friends.
These stereotypes aim to demean Black women and devalue their success, and ultimately, fetter and silence them ...
This most recent sign was another low. I thought about how to respond, more publicly this time. I know that this business owner has a right to freedom of speech. Yet I'm the one that had to plan an alternate route so that my daughters didn't see this sign from the road. Roy Jr. took down the sign after significant media coverage and public outrage. There is power in collective action.
Even though this sign was up for a short time, Roy Jr. still caused harm. This sign parroted talk radio host Rush Limbaugh's repulsive attack on Kamala Harris, the first Black woman on a major party's vice-presidential ticket. Third-party retailers on Amazon even sold merchandise with the offensive phrase before Amazon removed it. Limbaugh, Roy Jr. and those like them aren't just smearing Kamala Harris; they're attacking Black women by using centuries-old racist and misogynistic stereotypes. There's the seductive Jezebel, the angry Black woman and, perhaps the most well-known, the Mammy, who lovingly cares for white children at the expense of her own. These stereotypes aim to demean Black women and devalue their success, and ultimately, fetter and silence them, so they cannot realize their purpose or have a sense of self.
I should not have to explain to my daughters why a man might verbally abuse them just because they are ambitious.
This hateful discourse perpetuated by Limbaugh and his followers is harmful to Black girls, Black women and, really, everybody. It sanctions name-calling and bullying. It disparages women as leaders, especially in politics. It pollutes the minds of youth, particularly girls of color who are just starting to see themselves represented in politics and on the big screen. I should not have to explain to my daughters why a man might verbally abuse them just because they are ambitious.
Too often it feels like Black women cannot just be — educators, scientists, lawyers, politicians. Rather, race and gender are bound up together, which is evident in these relentless discursive attacks on Harris. Feminist scholar Moya Bailey coined a term to describe this: misogynoir, "anti-Black and misogynistic racism" that targets Black women.
The age-old "stick-and-stones" adage might work as a personal mantra, but never as a collective response to discursive violence. In her marvelous speech accepting the vice-presidential nomination, Harris reminded us that "there is no vaccine for racism. We've got to do the work." That work includes speaking up and challenging every single act of racism and sexism, immediately and forcefully, every time it occurs. It's absolutely exhausting, but there's no place for a pick-your-battles strategy now. Recent racist incidents in North Shore communities like Groveland and Newburyport have proven that anti-racism and anti-oppression require our collective voice as part of the larger push for systemic change in education, policing, health care and other areas.
I should've complained loudly the first time I saw one of Robert Roy Jr.'s offensive signs. And I didn't, because I, too, wanted to ignore it, not give it energy and save myself the trouble. As a Black mother, however, deep down I know that ignoring or avoiding racism and sexism are not real options. There's always trouble, and there's no alternate route.
Rob Roy Auto swapped one offensive sign for another. Last month, he erected a billboard with the Confederate flag emblazoned on it. He took it down a few days later.
I have to talk to my daughters about all of these signs. And I'll include the empowering yard signs in our neighborhood that read: "Black Lives Matter. Silence is violence."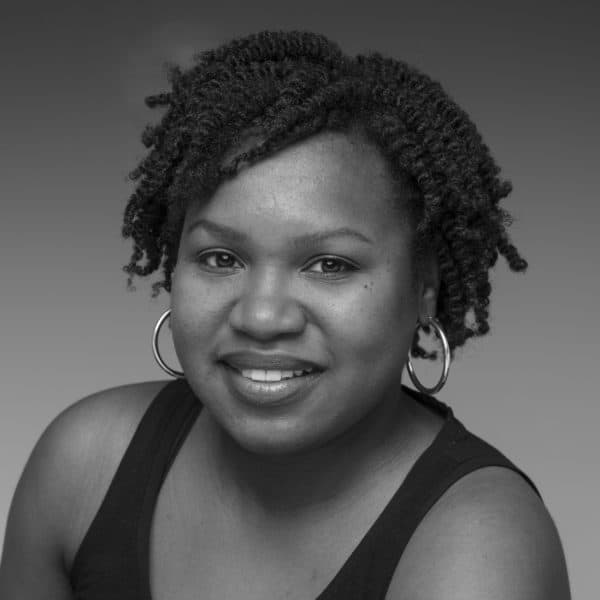 Kabria Baumgartner Cognoscenti contributor
Kabria Baumgartner is an associate professor of American studies at the University of New Hampshire.