'Always Humble, Always Committed': Remembering SJC Chief Justice Ralph Gants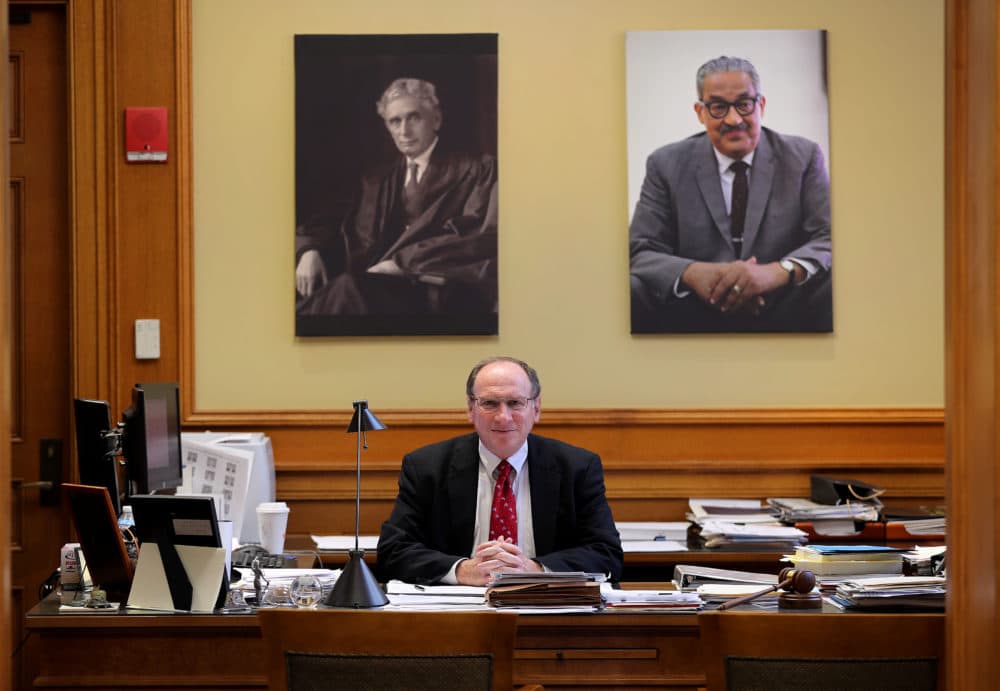 This article is more than 1 year old.
It is not a surprise that the loss of Supreme Judicial Court Chief Justice Ralph Gants can be felt in so many places and by so many people. It was his intention to make an impact, to use the power he had to create change and to call upon others with power to do the same. He succeeded in these goals, but there was so much more he wanted to do and so much more we needed him to do.
I was fortunate that my own path intersected with that of Chief Justice Gants over the last 10 years. We both were involved with the bar and had met through events, committees and programs of the Massachusetts Bar Association and the South Asian Bar Association of Greater Boston. By the time he was applying to be chief justice, we had already worked together on several endeavors through these organizations, matters he called "close to his heart:" criminal justice, racial justice and access to justice.
Based on these efforts, he asked me to write him a recommendation to support his application for chief justice. It was a daunting task, and I told him so: "Can I complain that this is the most difficult letter I have ever been asked to write?"
"Sure, all complaints accepted," he wrote in his characteristic response, where he acknowledged your fear and moved you beyond it. "Focus on what you know."
Chief Justice Gants was authentic in his desire to use power to effect change, and that authenticity was unwavering.
I did just that. I focused on his leadership and commitment to justice. I wrote about the impact that the appointment of Chief Justice Roderick Ireland had on me — as an attorney of color and a Roxbury Defender -- and that the next chief needed to be someone who recognized the impact of the law on people and communities. I wrote about (then) Justice Gants' efforts to address both the increasing number of law graduates who were unemployed or underemployed as well as the related need for lawyers to help poor people trying to litigate civil matters on their own. And I wrote about Justice Gants' creation of a study group on eyewitness identification, a response to the alarming number of wrongful convictions caused by eyewitness misidentifications. When Gov. Deval Patrick chose to nominate Justice Gants to be chief justice, he sent me a note: "Thank you again for all your efforts on my behalf. I will try to be worthy of them."
Always humble, always committed.
Upon receiving the invitation for his swearing-in, I told him, "It is great to know that you will be leading the Massachusetts judiciary for many years to come; that gives me, a cynic, a great sense of optimism."
And it was true. In my life, and as a public defender, I had seen enough of the legal system to be skeptical. I had doubts about those who rose to power within it, and what might happen to their commitments upon assuming their new responsibilities. But this was different: Chief Justice Gants was authentic in his desire to use power to effect change, and that authenticity was unwavering. When Chief Justice Gants was sworn in, it was such an important event and symbol of hope to me that even my mother attended the ceremony — in her sari. We stood out, but he wanted us there and we were welcome in his vision for the Commonwealth.
Over the last six years that he was chief justice, Ralph Gants took on some of the most difficult issues in the criminal legal system: mandatory minimums, implicit bias, evidence-based sentences (which he could not fathom as controversial!), lifetime parole for sex offenders and stark racial disparities.
He also had a particular interest in correcting and preventing wrongful convictions — a focus that continued our professional collaboration. (I am now the executive director of the New England Innocence Project.) His interest in this issue led him to organize and speak to chief justices around the country, ensuring that his leadership was not limited to the Commonwealth. And we had begun speaking about a study group on wrongful convictions, a corollary to the work he commissioned on eyewitness identification.
Beyond what he did in public, Chief Justice Gants was a personal support to me, encouraging me, advising me and even seeking out my opinion. He allowed many people to get close to him, without compromising his integrity or fairness. While sharing articles as well as interesting opinions, we shared pictures and stories of our children. He was generous in every way, with his ideas, his time and his spirit.
Last week, after he had returned from the hospital, he told me he was feeling "remarkably well." I asked him to "please rest because we need you." Now, he is gone.
And he was an optimist, right until the end. I would complain about and lament injustice. He would meet the difficult issues head-on and brainstorm steps forward. He was patient with everyone but himself. Last week, after he had returned from the hospital, he told me he was feeling "remarkably well." I asked him to "please rest because we need you."
Now, he is gone.
The loss of Chief Justice Gants is hard to accept. It is hard for me personally and it is hard for me to imagine how the absence of his leadership will impact the fight for justice in this Commonwealth.
What would he say now? He would have words of comfort and then words of inspiration. He would encourage me — all of us — to be ourselves and to bring people together to collectively respond to the injustices we see. He would remind me that the greatest compliment for an advocate is to enable those in power "to see what might be unfair about laws, standards, or procedures that we have long, perhaps less than thoughtfully, routinely enforced." He would tell a joke or make a cultural reference. (One favorite: "Failure is not an option" from "Apollo 13.")
And then he would point to the list of things that we still need to do, and he would tell us to get back to work.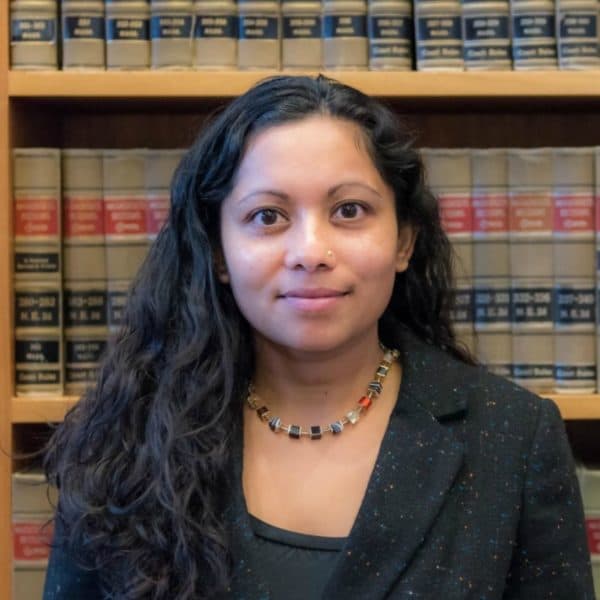 Radha Natarajan Cognoscenti contributor
Radha Natarajan is the executive director for the New England Innocence Project (NEIP). Prior to joining NEIP as its Staff Attorney in 2015, Radha spent 12 years as a public defender.