I'm Empathetic To My Patients' Concerns About The COVID Vaccine. I'll Encourage Them To Get It Anyway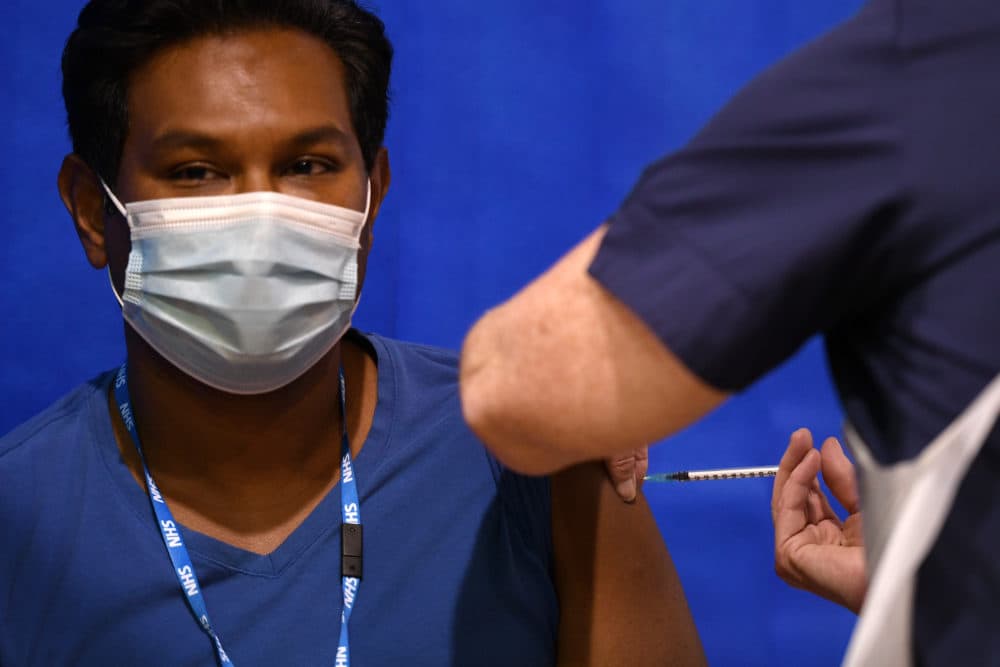 For months, trapped in our homes, the promise of a COVID-19 vaccine was touted as a potential end to the pain of social isolation, as well as the omnipresent danger of virus transmission, illness and potential death. We global citizens have been praying and hoping for this inoculation to restore normalcy, to let our children return to school, to visit with loved ones and revive our economy.
Now the vaccine is almost here. Britain has started administering the vaccine to the general population. Massachusetts hopes to start vaccinating front-line medical workers and residents of long-term care facilities next week. Amazing! Previous vaccines have taken decades to develop, but we are merely just shy of a year of the COVID-19 virus shaking up our lives.
Once a vaccine is approved for use here, the daunting tasks of distribution and administration await. If supplies are limited, how will the vaccine be rationed? Delivering the vaccine to people is a Herculean task. How do we establish the infrastructure to inoculate everyone, particularly in a health care system that is already stretched beyond what we thought was its maximum?
As a health care provider on the front lines, I am listed as one of the first people to receive the vaccine. As an outpatient family physician in Dorchester, I am never first to receive anything. We community health center physicians work where we do as a labor of love and duty to our sense of mission and our belief that health care is a right, not a privilege. As a focus of vaccination initiation, I have many questions: What pattern of distribution is "fair"? Would I recommend that my husband, my children, my elderly parents and in-laws receive the vaccine?
Every flu season, my colleagues and I moan and groan, in part because of the burden of illness to follow, but largely because of the task of vaccination.
Conversations with friends and family reveal opinions divided. One friend told me that her elderly mother-in-law will defer the vaccine to younger people so that the younger generations can "live their lives." Another friend worries that the testing process for the vaccine is inadequate and more research is needed. But that research involves real human beings — what makes those people different than me? I hear murmurings of "guinea pigs" and of mistrust in the government which is understandable. Dr. Anthony Fauci has been fighting an uphill battle against the person in the White House since the pandemic began.
I will choose to have faith in the FDA process, the scientists and the drug companies. I will trust that the vaccine is not poisoned, contaminated or different from advertised. Vaccinating myself is one decision, but I will be prescribing vaccination to priority populations: the elderly, those with comorbid conditions, people of color and people who live in vulnerable communities.
Every flu season, my colleagues and I moan and groan, in part because of the burden of illness to follow, but largely because of the task of vaccination. Some of my patients vaccinate against the flu religiously. At the end of August, they inquire about vaccination, book their appointments, roll up their sleeves and happily check this off their to-do list. These patients are easy. But the bulk of our patients are more complicated. We providers are long accustomed to vaccine refusal. "I hate needles." "Next appointment." "I need to psyche myself up for it and I am not ready today." "I never get the flu." And the dreaded, "The last time I got a flu shot I was really sick." This excuse is inevitably followed by a lengthy account of this experience.
We providers summon all of our persuasive powers in our rebuttal. We discuss the science of an immune response (feeling vaguely ill means the immune system is mounting an immune response, which is a good thing), the components of a vaccine (inactivated, no live flu virus), the potential coincidence of a flu infection at the time of vaccine administration, our own experiences with vaccination and more. However once someone has made up their mind, it is a challenge to convince them otherwise.
Patients currently are curious about the COVID vaccine. They ask us providers when it is coming, what we think about it, and then, in an off-hand way, whether we trust it. They share their hesitations about a COVID vaccination, largely steeped in our country's shameful history: the Tuskegee Study, HeLa cells, forced sterilizations and more. Our health care system has wronged our patients in significant ways.
If I were in their shoes, would I trust the COVID vaccine? What would it take to gain my trust in the vaccine?
Patients sometimes must choose between buying food and paying for medications. Adult diapers, disposable gloves, wheelchairs and other equipment are frequently delayed due to burdensome paperwork. One of my patients cannot control her bowels or bladder due to paraplegia. She will never be able to walk or regain continence. Yet every few months I receive the same faxed paperwork requests, which I then complete with the same information. The human indignity of rationing adult diapers upsets me to my core. Patients' medications are delayed because they need prior authorization for the drugs to be approved. Navigating the health care system is nearly impossible without a knowledgeable advocate. Patients feel intimidated and sometimes we providers are powerless to help them.
A great irony of the COVID-19 vaccine is that suddenly the federal government is trying to protect people of color and people who lived in impoverished conditions. Leaders seem to be trying to heed the call for greater equity in health care. The government can set policy but the patients have the power to accept or decline. Systemic racism effectively revoked the autonomy of patients of color. Patients need their autonomy respected if systemic racism is to be redressed meaningfully.
If I were in their shoes, would I trust the COVID vaccine? What would it take to gain my trust in the vaccine? As a physician, I have pledged to do no harm. I also strive to advocate for my patients' emotional, physical, mental and spiritual health. The part of me that believes in science advocates for the vaccine. The part of me that is concerned about correcting health disparities agrees that people of color and people living in poverty should be prioritized.
When I think about sitting with my patients, looking through my face shield into their eyes and talking with them about whether to vaccinate against COVID, I plan to advise them to take the vaccine — and that express that we in health care are working to address disparities grounded in centuries of institutionalized racism.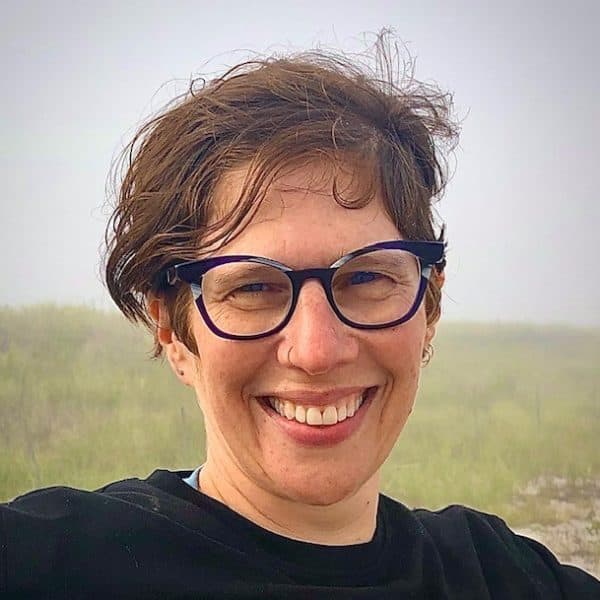 Pamela Adelstein Cognoscenti contributor
Dr. Pamela Adelstein is a family physician who works in a community health center in Boston.