As My Son Came Of Age, He Taught Me: 'Embrace What Is Possible'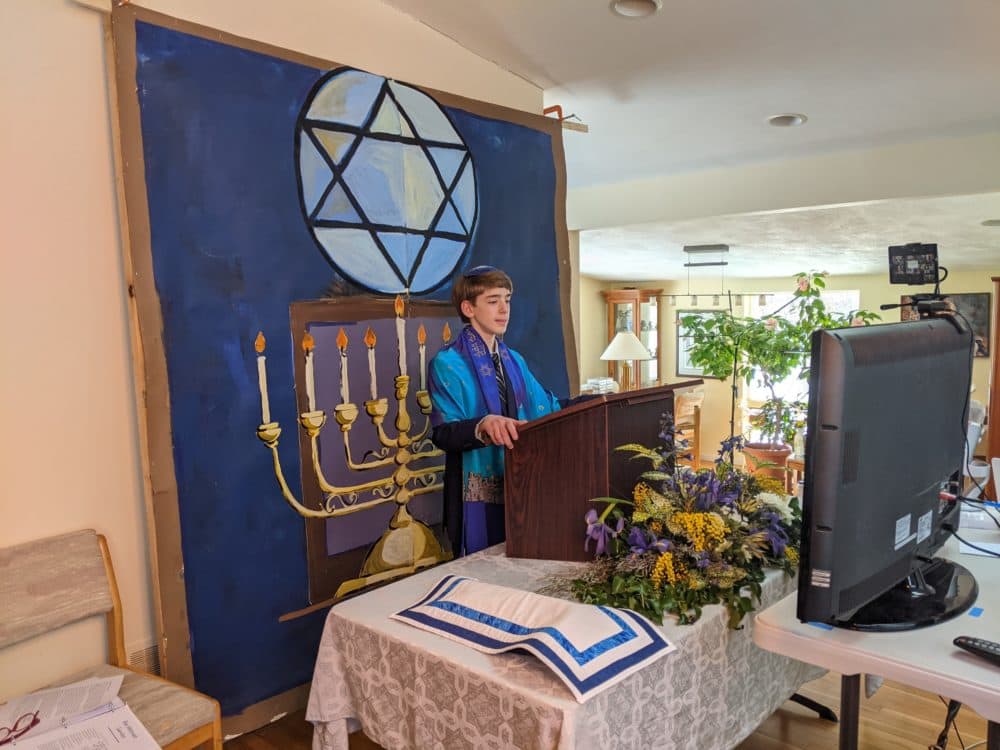 I clearly remember the first time I imagined my son's bar mitzvah. I had just changed his sagging diaper in the temple bathroom and was returning to my seat in the back row of the sanctuary.
"Linda, bring up Simon," the senior rabbi called out.
In our temple, children open the doors of the ark toward the end of the Shabbat service, and on that particular Friday night, Simon, 6 months old, was the only child there. I carried him to the front of the sanctuary and helped him turn the round knob on one of the ark's doors. Simon gazed in awe at the shiny silver caps on the top of the three Torah scrolls inside. I stood there, thinking a dozen or so years ahead to his bar mitzvah service. Family members, as an honor, would open the ark, and a Torah would be passed from the clergy to Simon's grandparents, to us and finally, to him.
Simon would carry the Torah up and down the aisles as the cantor led us in singing "L'dor V'dor," which means "from generation to generation." My husband Pavlik and I would walk behind him, exchanging smiles and hugs with family and friends. Then, we would return to the front of the sanctuary to witness Simon chanting from the Torah for the first time. We would hear his voice soar through the sanctuary in this special place where everyone knew his name.
My son was teaching me what I should have been teaching him. Rather than mourning what could not be, embrace what is possible.
Simon's bar mitzvah date, following custom in our temple, was set two years in advance, for January 2021. In March 2020, when Massachusetts shut down because of the COVID-19 pandemic, Simon was in the beginning stages of preparing for his bar mitzvah ceremony. Our temple canceled in-person events and services indefinitely. I held onto a sliver of hope since January was so far away. But by August, at a Zoom meeting, the clergy told us and other families that the temple could not safely hold in-person bar and bat mitzvahs.
I wiped away tears after hearing the news and wept off and on in private in the car over the next several weeks, feeling a little guilty that I was grieving the loss of an event. I knew well that others were mourning the deaths of loved ones to COVID-19. I was the only one grieving in my family. Pavlik was practical about what could occur during a pandemic. Simon surprised me with his reaction.
"I prefer it over Zoom," he told me. "Then, I don't have to do it in front of so many people. It will be less nerve-wracking."
My son was teaching me what I should have been teaching him. Rather than mourning what could not be, embrace what is possible.
At the bar mitzvah ceremony in January, Pavlik, Simon and I sang "L'dor V'dor," standing and swaying only a little so the more than 150 friends and family members watching on Zoom could see us. Our dog Bernie napped just out of screen view.
Simon was not standing in front of the ark doors he had first touched as a baby, then opened many times over as a toddler, boy and tween. He stood in front of our chosen bit of whimsy, a stage backdrop he and Pavlik had attached to pieces of wood and leaned against our living room wall. He had performed in front of that backdrop -- a menorah and Star of David — as a rabbi in a temple musical in December 2019. He picked up a Torah, a travel scroll about half the size of the ones sitting in our temple's ark, and set it on a lectern. His voice, which had changed recently from boy soprano to manly bass, filled our living room.
A few weeks later, at our temple's invitation, our family recounted our Zoom mitzvah experience at a virtual Shabbat service.
"I still felt a sense of community because I could still see the rabbis and the other people," Simon told the congregation, as he sat on our family room sofa. "The most special part for me was getting to use a real scroll and chant from the Torah in our home."
In the end, what I thought we had lost did not matter. My son showed me just how little we needed.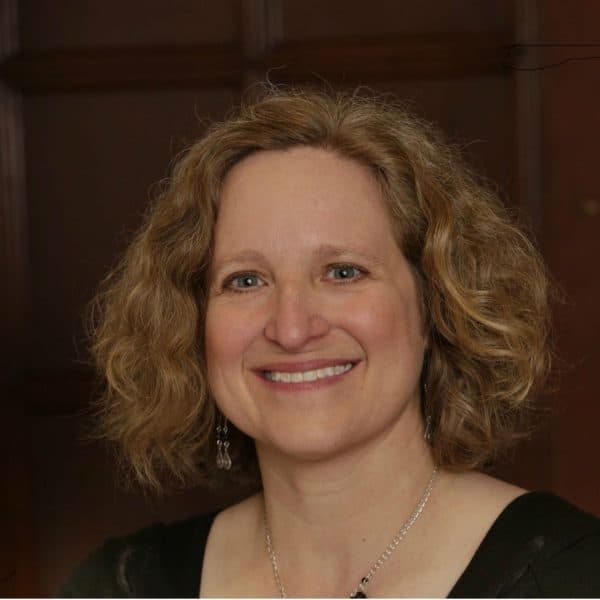 Linda K. Wertheimer Cognoscenti contributor
Linda K. Wertheimer is the author of "Faith Ed: Teaching About Religion In An Age of Intolerance" and a Spencer Fellow in Education Journalism at Columbia University.