I'm Finally Back At Fenway, Where Things Feel Surprisingly Normal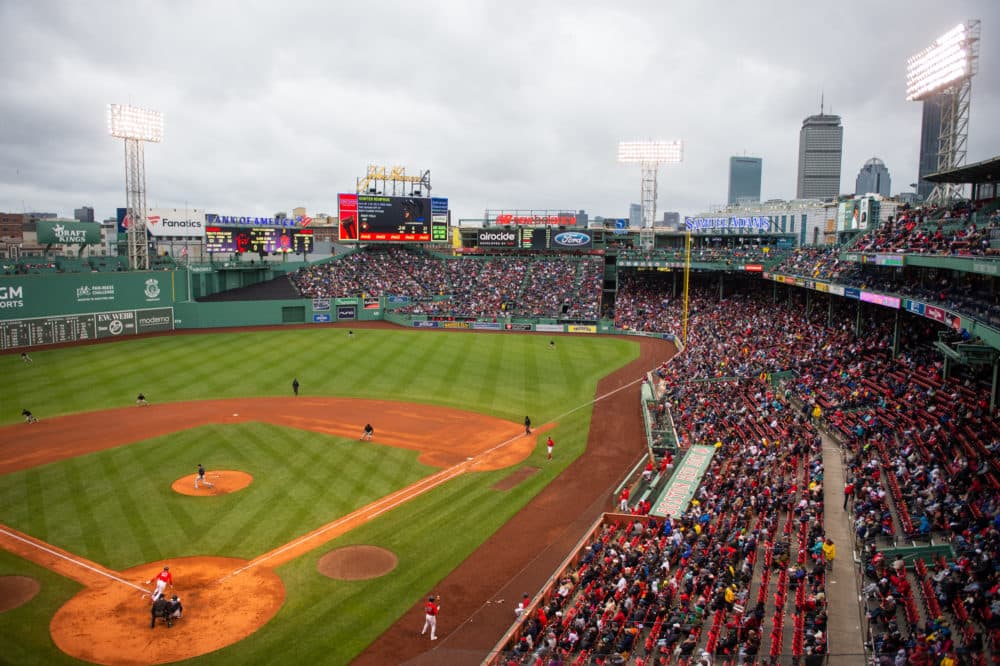 If we're truly nearing the post-pandemic era, I think I've had my breakthrough. My first venture out into a massive crowd doubled as my first time back at Fenway Park since the fall of 2019. I went to three games over five days in June.
I was 6 years old when my parents first took me to Fenway — back then, the Red Sox consistently stank and box seats were $4. But I caught the bug. I've been a season ticket holder for more than a quarter-century, splitting upwards of $5,000 a year for two second row grandstand seats.
I've spent a good chunk of time at "America's Most Beloved Ballpark" (a descriptor the Red Sox actually trademarked in 2012). And not just for ballgames, concerts too: The Police, Roger Waters, Lady Gaga, Tom Petty and Bruce Springsteen, to name just a few. I'm a rock critic. I've covered these things. I even reviewed Neil Diamond the night he sang the cursed "Sweet Caroline" three times!
I've seen some thrillers. The last two games of 1967 against the Minnesota Twins (when the Sox won the American League Pennant), the ALCS comeback against the Yankees in 2004, and the subsequent World Series sweep over the St. Louis Cardinals. During the summer of 2013 I took in a game with the Rascals guitarist Gene Cornish coupled with a post-game behind-the-scenes tour courtesy of friend and house organist Josh Kantor.
This is how we spend our summer.
And I spent a game in the first base box seats with Tom Hanks.
It was 1992 and Hanks was in town promoting "A League of Their Own." I was profiling him for the Boston Globe and it was decided we should have our chinwag during a game, you know, for ambiance, verisimilitude and context. We had a blast. Hanks randomly shouted out the inane cliches that help make baseball what it is — "This game is not over! You can quote me" – and declared that he shared my abhorrence of the wave: "I don't do the wave, I don't do the wave, I do not do the wave."
During 2020, we all watched on television as the Red Sox played a miserable 60-game season to a crowd of no one but cardboard cut-outs and piped-in applause. Surreal became the new normal. During my darkest hour, I wondered if we'd ever be back in the ballyard.
I finally made it to Fenway earlier this month to see two games against the Houston Astros and one against the Toronto Blue Jays. Was there hesitation or trepidation? To a very minor degree. The friends I attended the games with had been fully vaccinated (as had I). We'd all been pandemic-conscious throughout the ordeal of 2020 and into this spring. But when both the CDC and the state lifted the invisible shield of sheltering and self-protection, we were ready and willing. Follow the science, not the fear-mongers.
And yet, a caveat: We weren't unaware of what's going on now in America's southland, in India and (once again) in the United Kingdom with the Delta variant. Plenty of people remain wary. It was hard to ignore that, for each game, the park only had about 20,000 people in attendance — well short of capacity — even on a beautiful weekend afternoon.
One of the annual kicks I get is the visual and emotional thrill of walking up the concourse ramp to the park's interior, breathing deep and taking in the shining green emerald for the first time. That thrill was still there, but it was more a muted satisfaction this year. It felt like more of an "all is right with the world" than an exultant exclamation of "Hallelujah!" It was — to borrow from Talking Heads' "Once in a Lifetime" — same as it ever was. And maybe that's not bad: Business as usual in terms of the pleasure and pain of watching the Red Sox.
Had I really not been here in a year and a half? Was last year a fever dream?
Like everyone else, my friends and I sat mask-less and in close proximity. It was as if the pandemic was ancient history and the habits we'd grudgingly ingrained in ourselves over the course of 2020 had dissipated in a flash. No one talked about the pandemic. The COVID risk, awareness and paranoia level I could see looked to be about "zero."
It was almost shockingly normal.
I happily watched the wave pass me by. I still didn't sing "So good! So good!" during "Sweet Caroline," especially because the Red Sox were playing so poorly.
The games I saw were not particularly competitive. The Red Sox lost them all, including the 18-4 whopper against the Jays, and I'd be lying if I said some of the Fenway magic didn't dissipate because of that. But I wanted to get another perspective, so I rang up a friend, season ticket holder Lynne Smith, who sits in box seats on the first baseline and is also known as the Fenway Hat Lady.
Lynne and her husband Gary, both 76, are season ticket holders of more than three decades and have gone to a game in each home series, including the June 8th stinker I saw.
"We were very careful during COVID," Lynne told me. "We went nowhere. When we went back to Fenway for Opening Day, I cried. Being back at the park, it was emotional. It's so much a part of our lives. We know a lot of people at the park and it was fun seeing them."
But the June 8th game was so awful, I countered.
"Yes," she said, "I think the game was bad, but it was still so nice being back at Fenway. This is how we spend our summer."
Yes, this is how we spend our summer.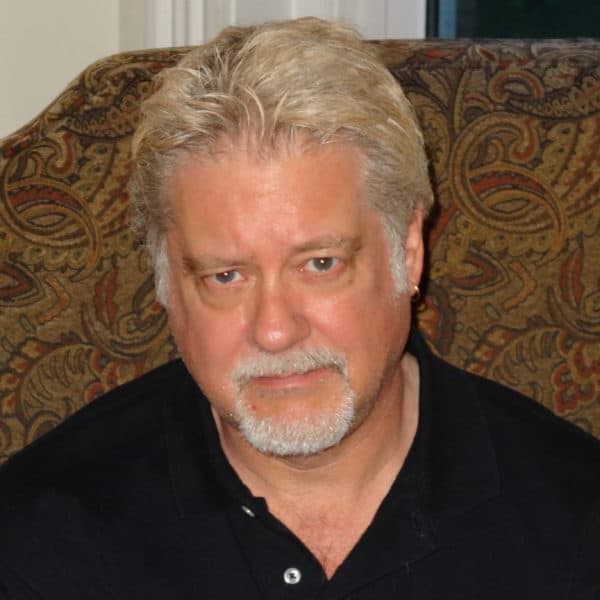 Jim Sullivan Music Writer
Jim Sullivan writes about rock 'n' roll and other music for The ARTery.