The Surprising Case For Air Conditioning As Essential Infrastructure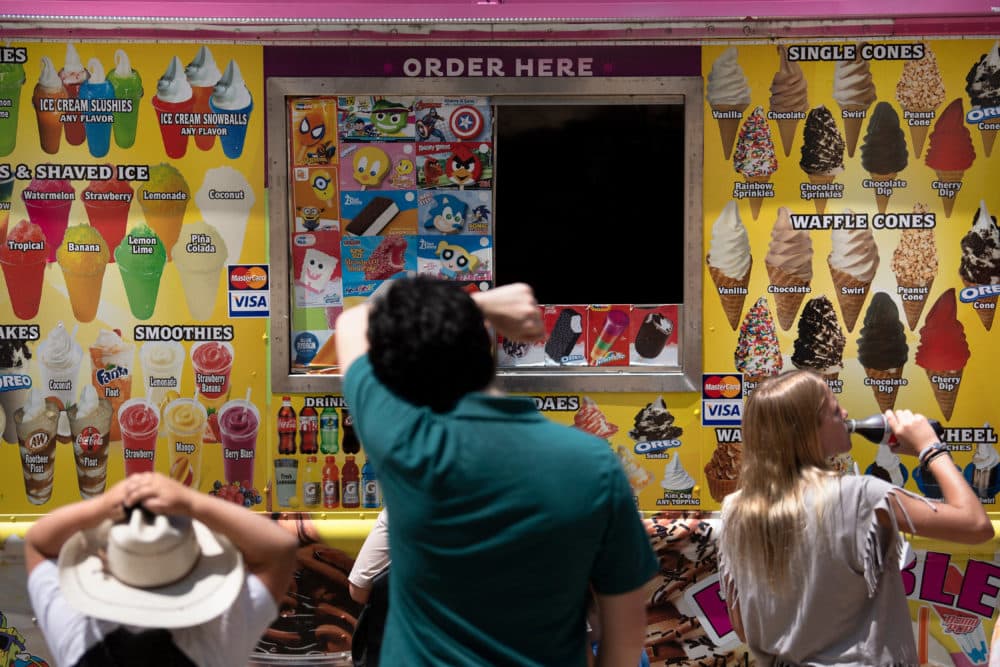 In time for a sizzling summer, the International Energy Agency (IEA) heated up the debate over the definition of infrastructure. This "reputable international outfit of energy wonks," as the Washington Post dubs the group, makes a convincing case for adding air conditioning to the mix.
The IEA tucked that suggestion into its crash decarbonization plan against climate change, released the month before last week's heatwave killed hundreds in Oregon, Washington State and Canada. Nature thereby gave credence to the plan's prediction of surging demand for life-saving AC in developing nations. (And, we might add, the Pacific Northwest, where residents heretofore viewed air conditioning as essential as rain-dancing.)
As incomes rise with the mercury in a developing and ever-warming world, the IEA says, we'll have to electrify regions where 785 million people now lack juice. That almost one-seventh of the globe was bypassed by the 20th century, never mind the 21st, is a death sentence. A Princeton climate scientist told Axios, "Too many people die of extreme heat for lack of air conditioning and because a few relatively simple, low-cost approaches are not effectively implemented by governments or individuals."
Our public works need $2.6 trillion more of investment over the next decade than is currently planned...
Here's the problem: cooling buildings with AC warms the Earth. U.S. air conditioners spit out 100 million tons of carbon dioxide annually. You might think the IEA would be ginning up anti-AC,  Spare the Air! protests. Instead, under its decarbonization timetable, in "emerging market and developing economies … 650 million air conditioners are added by 2030 and another 2 billion by 2050."
Why the meh about carbon-belching boxes? The IEA says increased energy efficiency and total replacement of fossil fuels by clean, renewable energy in producing electricity will allow the world to bask in AC without blistering the climate. That is, if nations coordinate massive investments in clean energy and infrastructure.
That's a staggering order, one that the bipartisan infrastructure deal struck by President Joe Biden and Senate Republicans flunks. Stripped of climate change measures included in Biden's original American Jobs Plan, the bargain, while worthy of passage, demands that Democrats damn GOP torpedoes and move full speed ahead on their vow of follow-up legislation.
If Republicans couldn't stomach Biden's proposals, they'll gag on the IEA's plan, which includes carbon taxes; Green New Deal-style, eco-friendly technology in public works; and phasing out federal fossil fuel subsidies. (Capitalists object to corporate welfare in theory, but this particular corporate sector bathes Republican pseudo-capitalists in campaign welfare.)
Lest anti-nuke leftists grow smug, the IEA also includes nuclear power as a bridge to a climate change-mitigated future. An "existential threat" requires a full-court press.
Our public works need $2.6 trillion more of investment over the next decade than is currently planned, the American Society of Civil Engineers says; while only about half of the $1.2 trillion bipartisan deal includes new spending, it's a start that deserves support. The House last week amended the deal to include climate measures. Those may have to be deferred to Democrats' promised sequel legislation to hold Republican support for the deal. But that deal indisputably omits or skimps on essential measures against our existential threat.
Topping the list is a federal requirement that utilities produce 80 percent of their electricity from clean, renewable sources by 2030. Policy experts call clean electricity "the critical piece" in greening the grid. Other necessities that went MIA include that fossil fuel subsidy phaseout.
The bargain with Republicans also spends less than Biden's proposal on things like electric vehicle charging stations and subsidies for EV buyers. George Will objects that such spending benefits affluent car buyers. But the bipartisan deal also slashed $28.5 billion from Biden's proposal for mass transit that low-income people depend upon, as well as $35 billion for clean energy R&D. Will supports spending on basic science for national security; well, the military says climate change qualifies.
Meanwhile, electric vehicles, now 5% of the global auto fleet, must increase 12-fold by 2030, per the IEA.
The bipartisan deal is a step up from the GOP's usual ostrich impersonation, its head firmly wedged in sand to avoid facing national problems. Still, it's a baby step, in keeping with conservative crybabies' bleating that any attempts to enact Biden's climate and human infrastructure measures by "reconciliation," requiring only Democratic votes, amount to a double-cross. As if agreeing on a single bill deprives the congressional majority of its right to pursue its other priorities. As if Republicans didn't pull every partisan trick in the book when they commanded the majority.
The IEA reminds us that in addition to air conditioning, expanded electricity and cooling technology will be necessary for delivering freezer-dependent COVID-19 vaccines to remote areas. That's one more humanitarian imperative behind giving electric power to the people.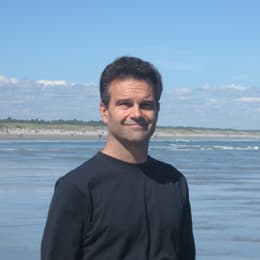 Rich Barlow Cognoscenti contributor
Rich Barlow writes for BU Today, Boston University's news website.