From Sarajevo To Athens, I've Covered 15 Olympic Games. Here's What We'll Miss In Tokyo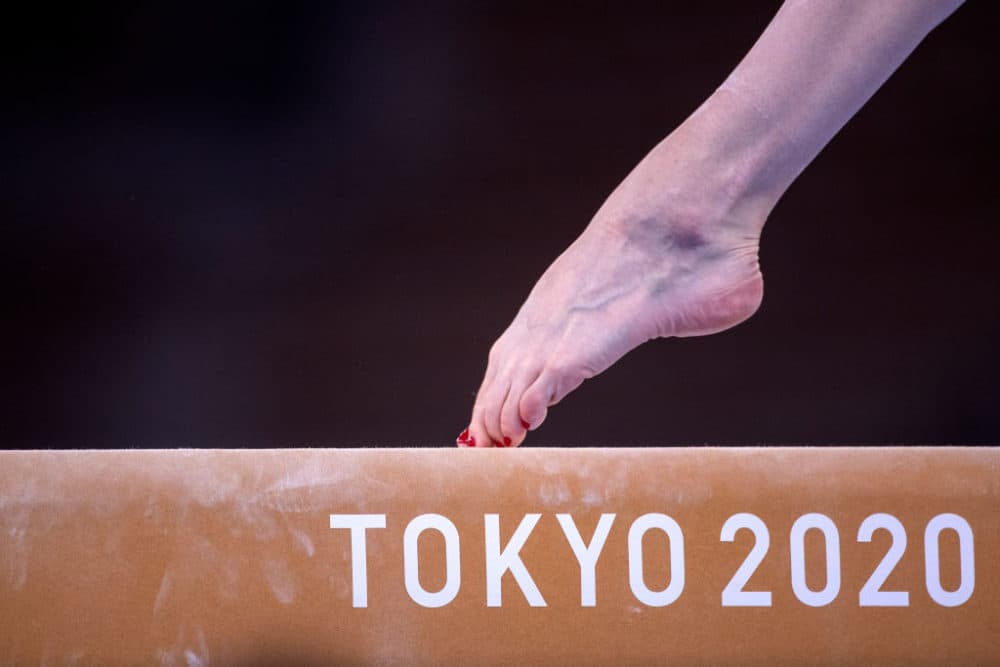 The final movie of Cary Grant's spectacular career was a fun, light-hearted romp called "Walk, Don't Run" set in Tokyo during the 1964 Olympics. Grant plays a British businessman who can't find a hotel room anywhere in the city during the Games, so he sublets half of an apartment leased by a pretty young miss (Samantha Eggar) who works at the British consulate. He then sublets half of his half to an American Olympian (Jim Hutton), a 50-kilometer race walker. In one scene, the erudite Grant strips down to his boxers and undershirt to join the race to give romantic advice to Hutton. It was a simpler time, and a wonderful flick.
They will never make that sort of comedy after the seemingly ill-fated 2021 Tokyo Games.
For one thing, the city is overflowing with empty hotel rooms. No subletting required. Following the implementation of a fourth state of emergency in Tokyo on Monday, spectators of any nationality will not be allowed at the events. Some $800 million in tickets sales will have to be refunded, and the taxpayers of Japan will be on the hook for the estimated $50 billion price tag it cost for hosting the Games.
Incoming foreigners — there are approximately 85,000 athletes, journalists and Olympic officials arriving in Tokyo — must quarantine in their hotels for 14 days. Athletes are supposed to shuttle between the Olympic Village and their training venues, never straying outside of their "bubbles."
Despite these precautions there are already 71 COVID-19 cases and counting diagnosed among Olympic visitors, a number of them coming from inside the Olympic Village. An alternate on the U.S. women's gymnastics team, Kara Eaker, tested positive at the team's training site outside the city. Does anyone think these numbers won't get worse?
My wife, in her final assignment for NBC, is currently in hotel quarantine. Nevermind that she's been vaccinated, has tested negative twice in the days before departing and three times since arriving in Japan. Foreigners are required to download an app upon arrival that tracks their movements at all times, in case they are tempted to sneak out to a restaurant or bar. The hotel restaurant is open, but tables for four have two plexiglass panels intersecting, putting each diner in his own plexiglass cell. No liquor is served, but one of the few places they are allowed to walk to is a nearby package store. I'm told it's a well-worn path.
One of the delights of traveling to an Olympic Games is enjoying the hospitality of the host nation. I went to 15 Olympics in my career at Sports Illustrated. In cities like Sarajevo (1984), Lillehammer (1994) and Athens (2004), after a long night of covering figure skating, hockey, or gymnastics, my colleagues and I would gather at some local watering hole to have a late dinner and unwind. We always returned to the same place. After a few nights, the waiters and bartenders would expect us, hold our table, chat us up, ask if we were enjoying their city and the Games. For those couple of weeks, they were the center of the world, and they loved it. They were proud. They wanted the visitors to see their city as they saw it: unique, vibrant, special.
But that's not happening in Tokyo. The locals — only 21% of Japanese are fully vaccinated — are deeply suspicious of the Olympic interlopers. Depending on which poll you read, somewhere between 55% and 78% of Japanese remain opposed to holding the Games at all.
The local press is filled with stories and photos of foreigners linked to the Olympics breaking masking rules and sneaking to places they aren't allowed. Monitors lurk outside the hotel entryways and exits. One Ugandan athlete briefly went missing, all the more troubling since one of his teammates tested positive upon arrival in Japan and was forbidden entry.
Depending on which poll you read, somewhere between 55% and 78% of Japanese remain opposed to holding the Games at all.
The athletes, unable to sight-see, dine out or take public transportation, cannot even enjoy a good amorous fling in the Village. The beds there ("anti-sex beds", they have been dubbed) are constructed of cardboard, and the usual supply of free condoms -- an Olympic tradition — has disappeared.
There's plenty of blame to go around. I'd pay good money to see a photo of IOC president Thomas Bach with Japanese Prime Minister Yoshihide Suga, arm in arm, wearing tee-shirts saying: "I'm with stupid."
Bach, fully aware of his unpopularity with the local populace for basically insisting that the Olympics go on as scheduled, did himself no favors by predicting that the "Chinese" people would come around once the competition started. And the Japanese government? It wasn't as if these Games were a surprise. A 21% vaccination rate when the entire world is beating a path to your island? It's indefensible.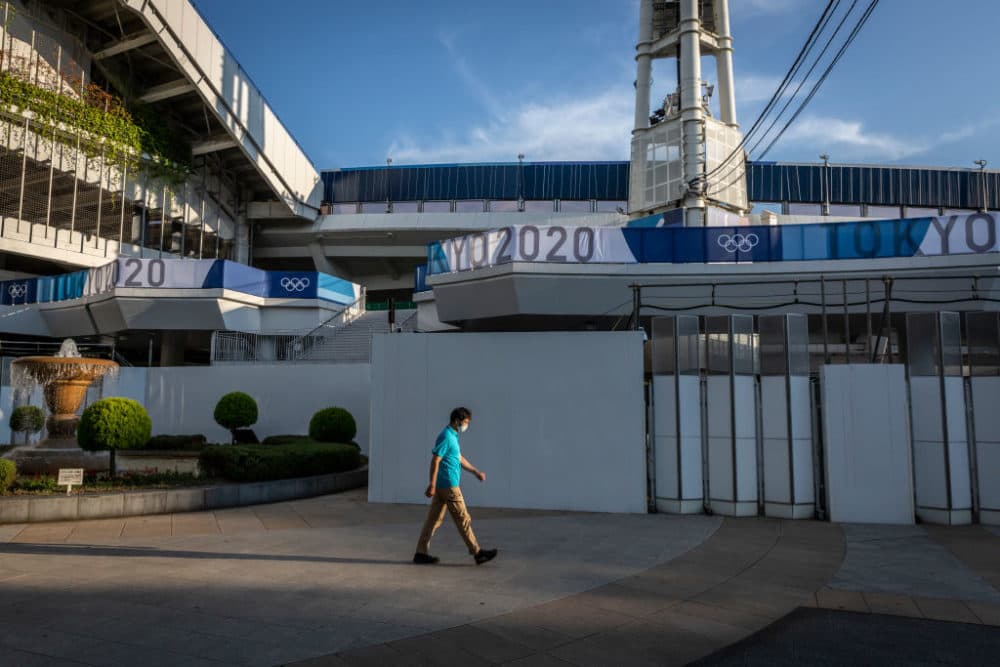 As for those of us who will be watching from afar, if you like sports I imagine the television coverage will be pretty good. The broadcasts will feature piped in spectator noise — cheers, boos, gasps and groans — a trick that was perfected by the networks as they covered professional sports during the pandemic.
The Olympians will break records, hug and congratulate one another, bow their heads in disappointment, or tear up with unbridled joy, just as they have always done. But missing will be the emotional dashes into the stands to give a hug to a weeping wife or husband; the madcap ringing of cowbells and waving of flags; the festive dances of a disparate world brought together, if only for a fortnight, by sport.
That will be missed.
I guess I'll watch, because I love competition, and I have a deep admiration for these athletes, most of w​hom train in anonymity for four years for their one shot at glory. Muted glory, in this case.
I'll tune in. But I'll walk, not run, to my seat in front of the television set.
Follow Cognoscenti on Facebook and Twitter.
---
More from WBUR
---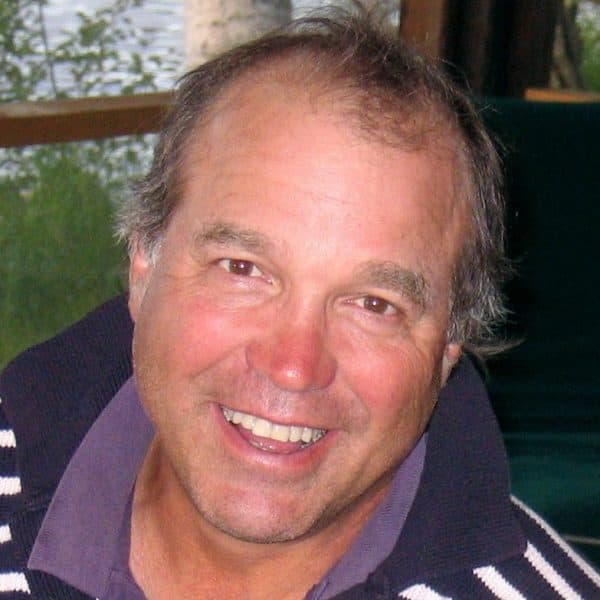 E. M. Swift Cognoscenti contributor
E.M. Swift wrote for Sports Illustrated between 1978 and 2010, covering a wide range of sports but specializing in the Olympics. He is now a freelance writer living in Carlisle, Mass.