This Animal Is Central To Our Fight Against COVID. Now It Needs Our Help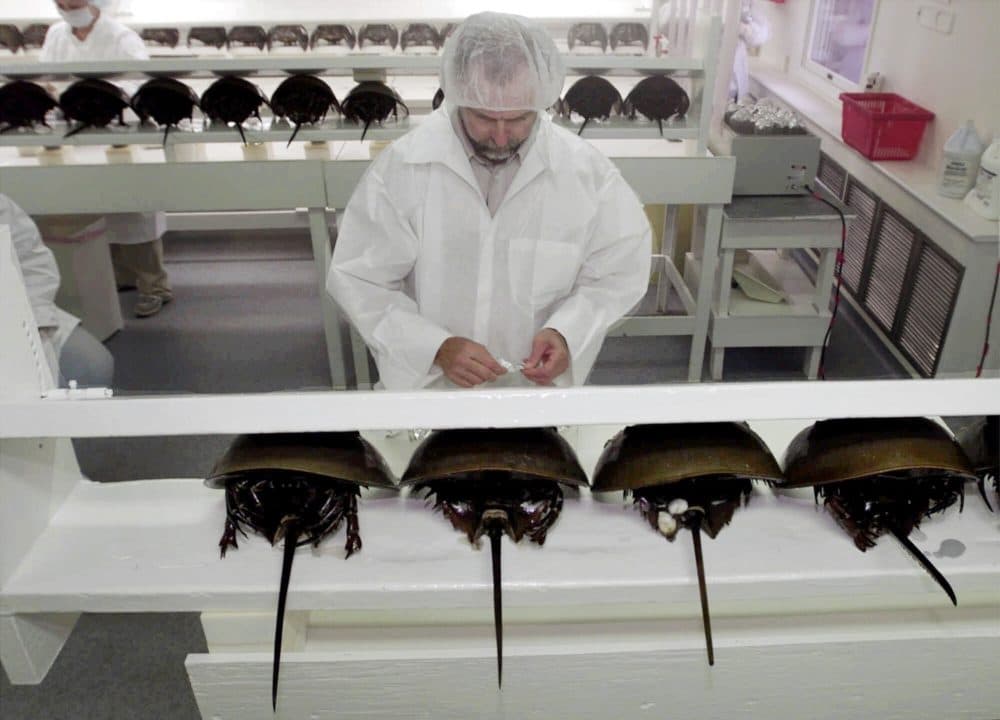 On a moonlit spring night on Cape Cod, female horseshoe crabs reenact a ritual that has persisted for over 450 million years. Within half an hour each female has laid several clutches of 4,000 eggs and retreats quietly back into these estuarine waters in the annual spawning.
More than four million humans have died from a tiny virus during the pandemic, but millions more have been protected by horseshoe crabs. While we have all heard of Anthony Fauci and Alex Azar, these ancient arachnids — Atlantic horseshoe crabs, or Limulus polyphemus — are the unsung heroes of COVID-19.
A quart of processed blue horseshoe crab blood is worth $1,500. Doctors and drug manufacturers use it to test for Gram-negative bacteria that are as ubiquitous as they are lethal. Anything that will come in contact with the human blood system must be tested to make sure it is free of the bacteria and the way to do that is with Limulus Amoebocyte Lysate, or LAL for short. Every antibody test, every batch of vaccine, every syringe and vial used to administer our COVID vaccines were tested with LAL.
The LAL test is the only commonly used medical procedure that is based on a single species of wild animal and that animal is declining up and down the East Coast. The crabs are collected in the wild and their brilliant blue blood is extracted to produce LAL. Then the crabs are returned to the waters from which they came. But according to the National Oceanographic and Atmospheric Administration, 10% to 15% of the crabs die in the process. That, in turn, has led to a decline in red knots, endangered shorebirds that depend on the eggs of horseshoe crabs to fuel their migrations from Tierra del Fuego, at the southern tip of South America, to the Arctic Circle.
Eighty percent of all the red knots in the world make a two-week layover on Delaware Bay, where they consume 40 tons of horseshoe crab eggs that give them the fuel to complete their migration and to start laying viable eggs when they arrive at their Arctic nesting grounds.
Concern about the plight of these red knots convinced social entrepreneur Ryan Phelan and her husband, 1960s visionary Stewart Brand, founder of the Whole Earth Catalog, that researchers could make a synthetic form of LAL, called recombinant Factor C, or rFC, for short. Researchers would be creating LAL without jeopardizing horseshoe crabs — creating Limulus lysate without Limulus.
However, rFC is more expensive to manufacture and less sensitive than LAL, and in the middle of the pandemic, the FDA didn't want to switch. The agency had 30 years of data on the successful use of animal-based lysate but only a few years of trials on rFC, so the U.S. Pharmacopeia decided they couldn't issue adequate guidelines to compare the two tests.
But when the immediate crisis of the COVID pandemic passes, the FDA will likely approve the use of rFC, and pharmaceutical companies will gradually replace some of its uses of LAL with rFC. This will reduce the deaths of crabs used to make lysate. But it won't have any effect on the 100% mortality of crabs used as bait to fish for eels and conch.
If we were to lose all the lobsters, striped bass, or shrimp on the East Coast, it would be an environmental and gastronomic tragedy. But if the East Coast were to lose all horseshoe crabs, it would be a major medical disaster.
We protect our valuable food species with stringent regulations, but we have done little to protect our far more valuable populations of horseshoe crabs.
If we were to lose all the lobsters, striped bass, or shrimp on the East Coast, it would be an environmental and gastronomic tragedy. But if the East Coast were to lose all its horseshoe crabs, it would be a major medical disaster.
Thus it is time that all the East Coast states follow the lead of South Carolina, and allow horseshoe crabs to only be used for biomedical purposes. These states should also raise the cost of horseshoe crab licenses and impose higher fines for people caught with dead crabs. The fees would offset the costs of enforcing such stricter regulations.
Similar practices have made the lobster industry one of the best managed and most lucrative of all fisheries. Certainly, we can do the same for this medically invaluable animal.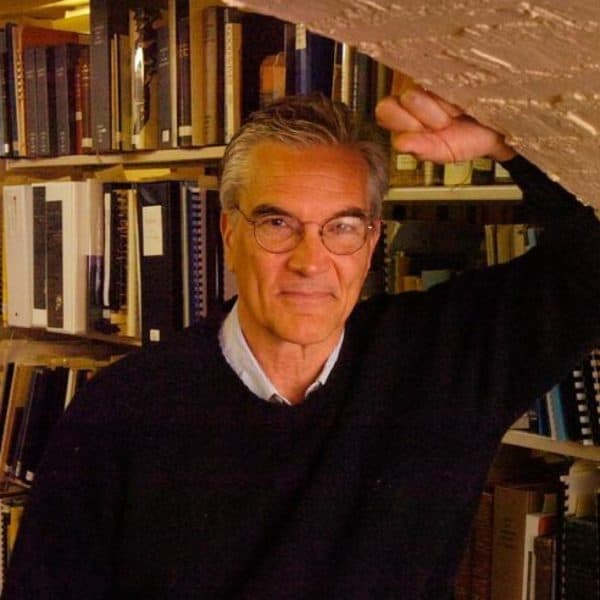 William Sargent Cognoscenti contributor
William Sargent is a consultant for the NOVA Science Series and the author of "Crab Wars: A Tale of Horseshoe Crabs, Ecology, and Human Health."