Access to water is a human right. When will the U.S. government agree?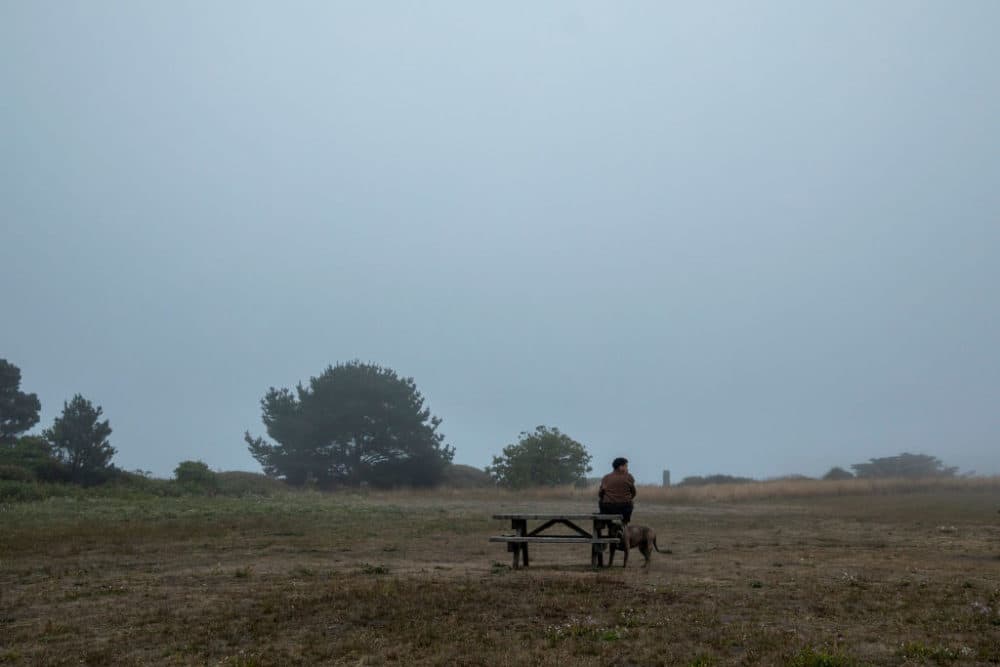 This article is more than 1 year old.
Water is life, and water policy should be a central concern of nations as they gather for the COP26 in Glasgow this week. The need to prioritize water is all around us: more flooding and drought, the growing incidents of water contamination and rising costs of maintaining potable water for drinking, cooking and hygiene.
For the first time at a U.N. climate conference, concerned members of the water sector — governments and non-governmental partners — have come together to sponsor a Water & Climate pavilion where attendees can hear from experts, conduct side discussions, network and engage with youth activists around water issues. The stated intent is to develop a "unified voice on the role of water in meeting the goals of the Paris Agreement and to support ambitious and science-based global climate action."
Unfortunately, the United States has often been on the sidelines during international discussions of water challenges.
In 2010, when the U.N. General Assembly voted to recognize the human rights to water and sanitation, the U.S. abstained, arguing that water and sanitation are not human rights. Similarly, when the U.N. Human Rights Council voted earlier this year to recognize the right to a healthy environment — necessarily encompassing water — the Biden administration registered its opposition, again asserting that there is no such international human right. The U.S. has stood aside in other ways, too. For example, goal #6 of the U.N.'s sustainable development goals is to "Ensure access to water and sanitation for all," yet our government has not prepared the comprehensive Voluntary National Review expected of nations, as part of the global dialogue needed to reach these sustainability goals.
Globally, the USAID (U.S. Agency for International Development) has prioritized water initiatives in developing countries. But at home, water resilience and sustainability have been too often at the bottom of the agenda.
Water is life, and water policy should be a central concern of nations as they gather for the COP 26 in Glasgow, Scotland this week.
The federal government has under-funded water infrastructure for decades, leading the American Society of Civil Engineers to give our drinking water infrastructure a grade of C- in their 2021 report card. As a result of this "out of sight, out of mind" attitude, we have seen issues like those in Flint, Michigan and thousands of other communities with tainted water; and in Lowndes County, Alabama and the Navajo Nation, with inadequate, unhealthy sanitation systems. These situations violate human rights, and indicate a profound failure to anticipate and prevent the health threats and emergencies that arise from water neglect.
At COP26, the Geneva-based organization HumanRight2Water is presenting a declaration on resilience to climate and health emergencies to guide governments in protecting their residents' human rights to water and sanitation. The declaration, developed by the HumanRight2 Water expert committee, of which I am a member, is informed by an analysis of the laws and practices of 22 countries as they faced water emergencies during the COVID-19 pandemic.
Unfortunately, the United States has often been on the sidelines during international discussion of water challenges.
The pandemic triggered the very sorts of shortages and challenges that are predicted to increase as the global climate warms. Key elements of the declaration include: ensuring continuity of access, providing services without discrimination, planning for continuous service during emergencies, and including marginalized groups in the planning and design stages of service provision. In addition, governments should assure a minimum volume of water in all circumstances, test the water supply on an almost continuous basis, set up special communication channels for emergencies, and establish an effective complaint system to address concerns during a crisis.
In outlining these critical steps, the declaration highlights what both national and local governments must do to protect the human rights to water and sanitation during the emergencies that are, at this point, certain to come.
Taking bold actions to curb climate change is a critical part of the equation for COP26, but it is not the only part. It is time for the United States government to join other nations that have recognized the human rights to water and sanitation, through domestic investment and standard-setting, and in establishing accountability for upholding these rights.
This story is part of Covering Climate Now, a project aimed at strengthening the media's focus on the climate crisis. WBUR is one of 400+ news organizations that have committed to a week of heightened coverage around the COP26 climate summit in Glasgow. Check out all our coverage here.