Charlie Baker's empty suit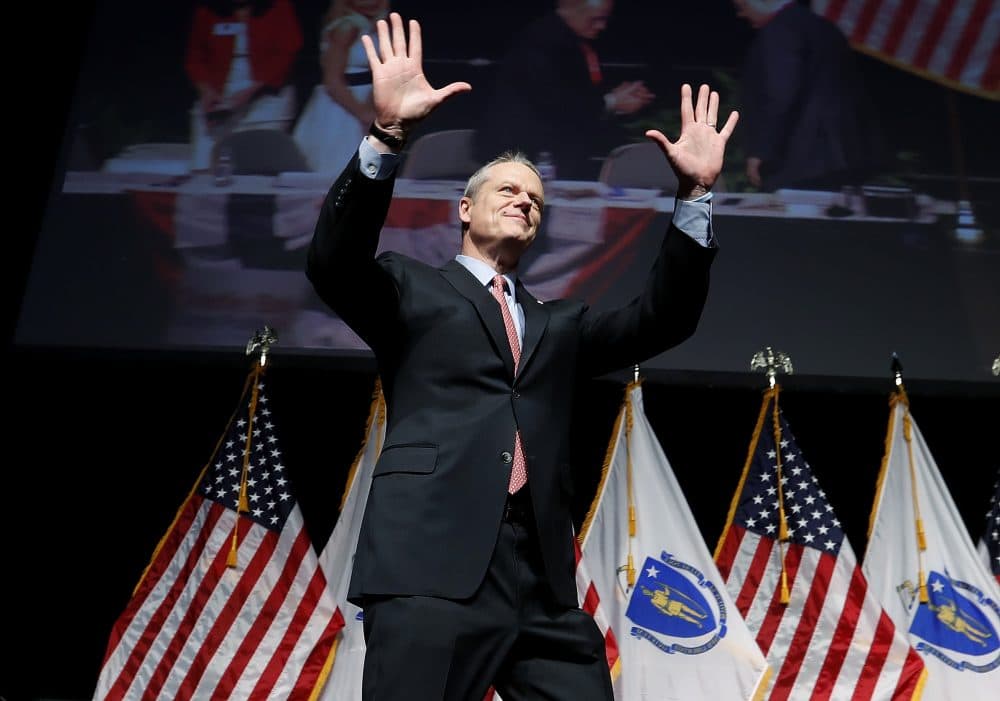 This article is more than 1 year old.
Donald Trump did not chase Charlie Baker off Beacon Hill. It was Baker's performative opposition to the former president that helped keep the Republican governor's approval ratings sky high for the last seven years in left-leaning Massachusetts.
It certainly wasn't his management skills.
The highlight reel: 76 veterans dead of COVID-19 in Holyoke at the Soldiers Home, run by a political hack appointed by Baker despite a lack of any credentials in health care. Tens of thousands of out-of-state violations unprocessed by the Massachusetts Registry of Motor Vehicles that kept lethal drivers on the roadways, including a West Springfield man who killed seven motorcyclists in New Hampshire. Commuters on MBTA trains left stranded during winter snowstorms or injured in derailments; pedestrians hospitalized after a malfunctioning escalator in one T station sent them plummeting to the ground or dead, in one case, at another station after a fall through a corroded staircase. An inept COVID-19 vaccine rollout led by a man who was once the CEO of Harvard Pilgrim Health Care. State police officers collecting pay for overtime shifts they did not work and destroying documents to hide the scheme.
The response to those cascading crises by the man who ran for governor in 2014 touting his executive experience and management skills? Baker "forgot" he had named Bennett Walsh to be superintendent of the Soldiers Home. He "didn't know" until after the New Hampshire crash about the backlog at the RMV that eventually resulted in the suspension of thousands of drivers' licenses. He didn't get around to appointing a new oversight board at the MBTA until October, weeks after he vowed to make it a priority. The botched vaccine rollout was the federal government's fault for not supplying enough vaccines fast enough. He signed a watered-down police "reform" bill years after the state police scandal broke.
Delayed reaction isn't leadership.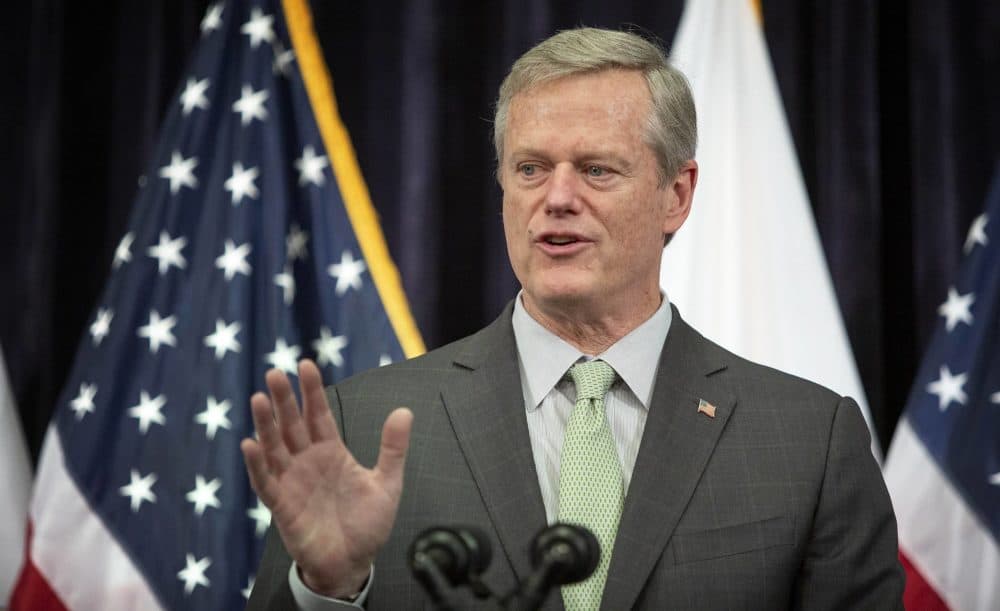 Massachusetts voters have long been enamored of personable Republican governors, seeing in them a fiscally restrained counterbalance to a reliably Democratic legislature. Former Gov. William F. Weld was so deluded by the Bay State's temporary infatuation with his Grateful Dead fanboy persona that, after he lost his bid for the U.S. Senate to John F. Kerry in 1996, the political dilettante launched a few quixotic presidential campaigns — one as a Libertarian. Weld is a punchline now but in 1994, he was re-elected governor by the largest margin of victory in Massachusetts history.
So, forgive me if I am not too impressed with Baker's 56% approval rating in a recent poll, given that it comes with no commensurate accomplishments as chief executive of the commonwealth. Baker and Lt. Gov. Karyn Polito have concluded that this is no time for a re-election campaign. The ongoing pandemic, Baker said, means now is the time "to just focus on the work and get it done." The inevitable question occurs: what precisely did he think was the purpose of the last seven years?
Now that Charlie Baker has decided not to seek a third term, let's acknowledge that there was never anything especially courageous about a Republican governor distancing himself from Trump in deep-blue Massachusetts, especially given the pallid nature of Baker's opposition to the former president. This is not West Virginia. Or Wyoming. Or Florida.
... forgive me if I am not too impressed with Baker's 56% approval rating in a recent poll, given that it comes with no commensurate accomplishments as chief executive of the Commonwealth.
And, despite the fact that the state Republican Party has been captured by the right-wing fringe, Baker faced no real threat from his primary challenger state Rep. Geoff Diehl. Independent voters can cast ballots in Republican primaries in Massachusetts. More than 55 percent of voters in Massachusetts are independent.
The former president's endorsement of Diehl and the witless Trump acolytes encamped outside Baker's Swampscott home merely confirmed to Democratic and Independent voters their good sense in delivering the corner office to a man they chose to see in the mold of Leverett Saltonstall, the state's former governor and U.S. senator who was the only member of the GOP Senate leadership to vote in 1954 to censure Joe McCarthy.
Charlie Baker's rejection of Donald Trump is, of course, to his credit. If only his management of the commonwealth had been as astute.