A mass mobilization of democracy is the only way to stop white supremacy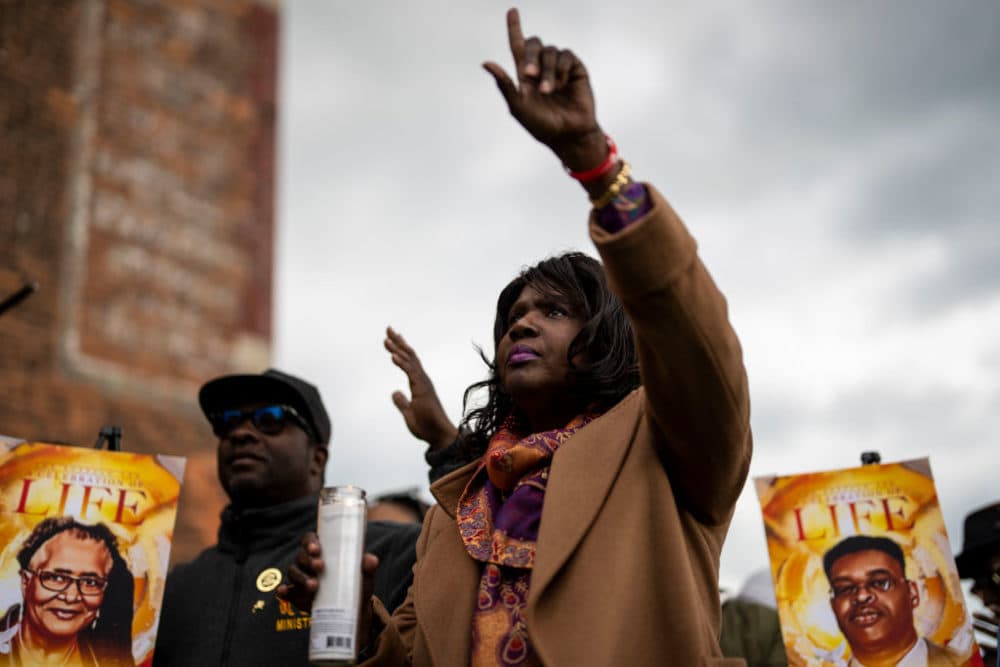 The slaying of 10 innocents in Buffalo on Saturday by an avowed white supremacist was motivated by the same grotesque fantasy that spurred the Manson Murders: the desire to trigger a race war.
A race war is the desired outcome because those who perpetrate these slaughters have convinced themselves — with plenty of help from right-wing demagogues like Fox News' Tucker Carlson — that white Americans will be "replaced" by brown immigrants if they don't act.
The same lunacy spurred the men who perpetrated mass killings in cities from El Paso, Texas to Christchurch, New Zealand. The idea is always the same: the white race is under siege. Unless they "take matters into their own hands," whites will be victims of genocide.
Consider the story of Dylann Roof, the young neo Nazi who gunned down nine parishioners in a Charleston, South Carolina church in 2015. His decision to murder black people began with a Google search. In his confession, he describes how he entered "black on white crime" and discovered "pages upon pages of these brutal black on white murders. I was in disbelief. At this moment I realized that something was very wrong." He went on to tell investigators, "We have no skinheads, no real KKK, no one doing anything but talking on the internet. Well someone has to have the bravery to take it to the real world, and I guess that has to be me."
To state the obvious: there is no master plan to "replace" white Americans. Nor are white Americans under siege. It would be more accurate to say that a significant minority of them have become addicted to the feelings of ecstatic victimhood.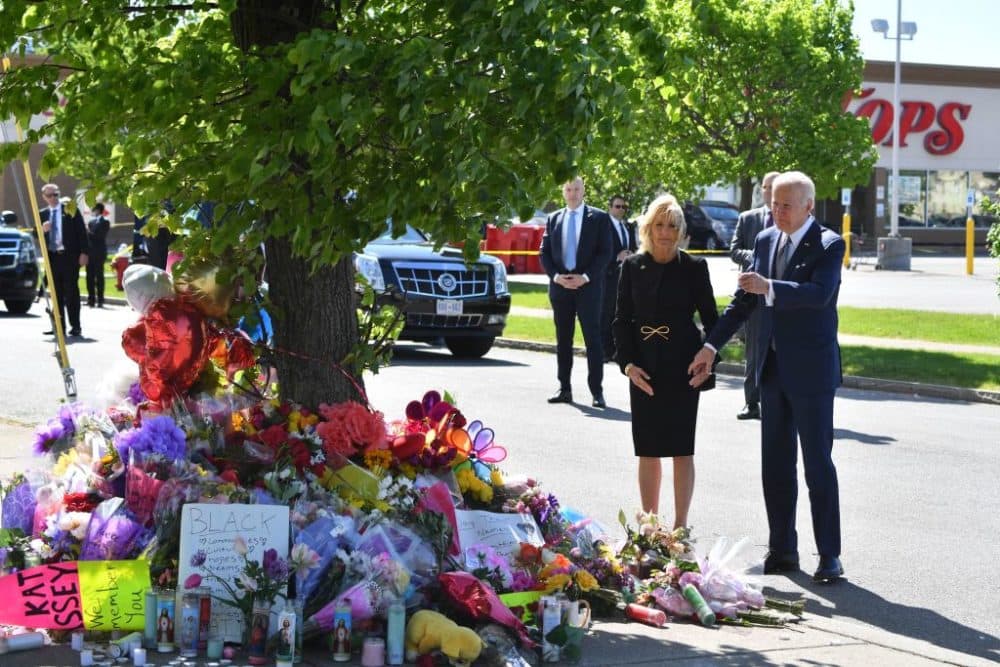 Wild conspiracy theories and eugenic hysteria — once the views of the right-wing fringe — are increasingly vital features of the GOP.
Fox News and the rest of the conservative media have become increasingly lethal purveyors of these commodities, which has made their viewers increasingly paranoid and violent.
So long as deadly weapons are readily available in this country, and racist propaganda remains a growth industry, the mass murders will continue. We all know this.
The sad truth is that our political system, at the moment, is too dysfunctional to stop this madness. The majority of our state legislatures, and our Supreme Court, are more interested in restricting a woman's right to reproductive autonomy than restricting a disturbed man's access to deadly weapons.
Wild conspiracy theories and eugenic hysteria — once the views of the right-wing fringe — are increasingly vital features of the GOP.
The reason the GOP remains in the thrall of a racist demagogue who lost the last presidential election is because the party base has become radicalized. Donald Trump isn't the "leader" of the party, in any sense of the word we know, he's a symptom of its moral decline. Naturally, Trump is doubling down. He wants to play kingmaker. He's endorsed more than 100 candidates in the midterm elections, all of whom hew to his "Big Lie," that President Biden's victory in 2020 was somehow stolen or compromised. If Trump run for president in 2024, his unofficial slogan will be Make America White Again.
There is only one solution to this crisis: a mass mobilization at the ballot box. Voters of good faith must repudiate the political actors who preach this brand of white grievance and incitement. The less oxygen this hateful ideology receives, the less fire it will spark.
To put this more affirmatively: our government should be focused on the real crises bearing down on us. That's climate change, income inequality, the rise of authoritarianism. But this can only happen if we elect candidates who recognize these threats. We must choose reality over childish fantasies, democracy over demagoguery.
As depressing as it is to live in a country where racist mass murders have become predictable events, there's also a clarity to our moment. If you want to stop these killings, you had better vote like your own life depends on it.