My idol is an Antarctic explorer — and it's not Sir Ernest Shackleton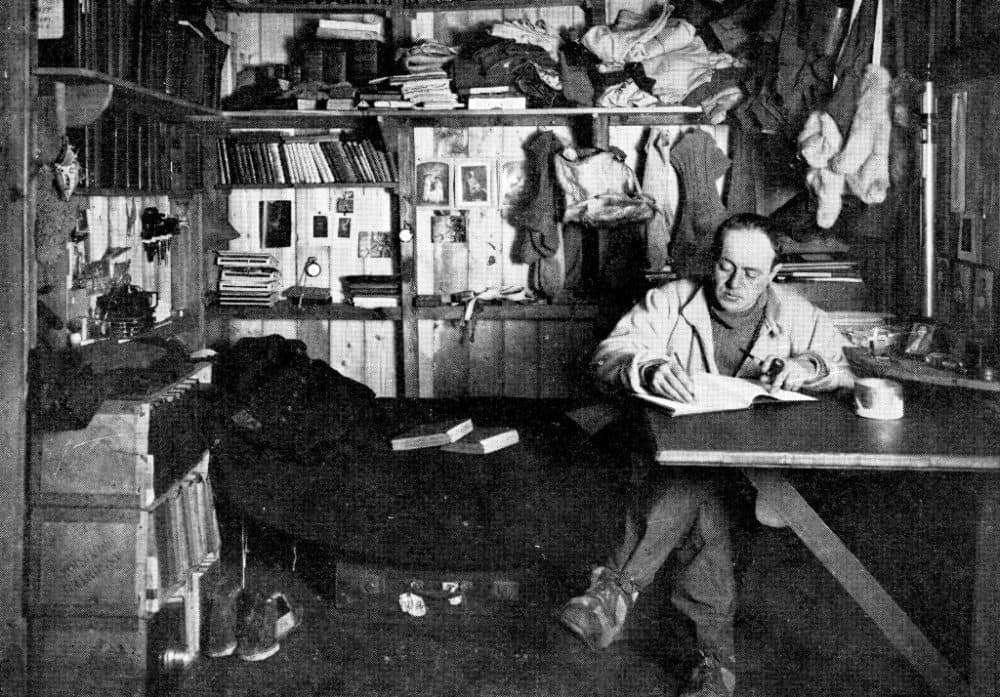 Maybe you, too, were captivated by the recent discovery of Sir Ernest Shackleton's Antarctic ship, the Endurance, resting at the bottom of the Weddell Sea. The ship sank in 1915, yet there it was on video — the ship's apt name carved on the stern, reminding us of Shackleton's exploits. After months trapped on the ice, Shackleton led a few members of his crew to fetch help for the others, then returned to those stranded seamen and saved them.
It's as clear as the footage from 10,000 feet below that Shackleton was a hero. But there were many figures in what's known as the Heroic Age of Antarctic Exploration. For me, the most compelling of them all is Robert Falcon Scott, who died on his way back from the South Pole, 110 years ago this spring.
Where Shackleton is known for his determined rescue of his men, Scott's legacy is more complicated. He was an imperfect leader. He made costly errors in his expedition planning. He insisted on bringing ponies to the Pole, where the horses struggled on the ice and in deep snow. He brought motorized vehicles for part of his journey, but the motors broke down in the extreme cold and had to be abandoned. He considered man-hauling to be nobler than letting dogs pull the sledges, and so deprived the expedition of a faster mode of transport.
Yet, with all his flaws and complexities, Scott is a hero for our time — a problematic hero for our troubled modern age. We learn from Scott not in spite of his failures but because of them. His defeat, peculiar as it was, bears greater lessons for us than a triumph, precisely because it reveals the very frailties that endurance has to reckon with.
I first heard of Robert Falcon Scott when I was 7 years old. My parents were watching a documentary about Scott's race against the Norwegian Roald Amundsen to be first to the South Pole. I watched along with them, instantly rapt at this tale of real-life heroism. I'm certain I didn't realize that Scott had lost the race. But I am sure I understood that he had died in the journey, and that his death had been noble.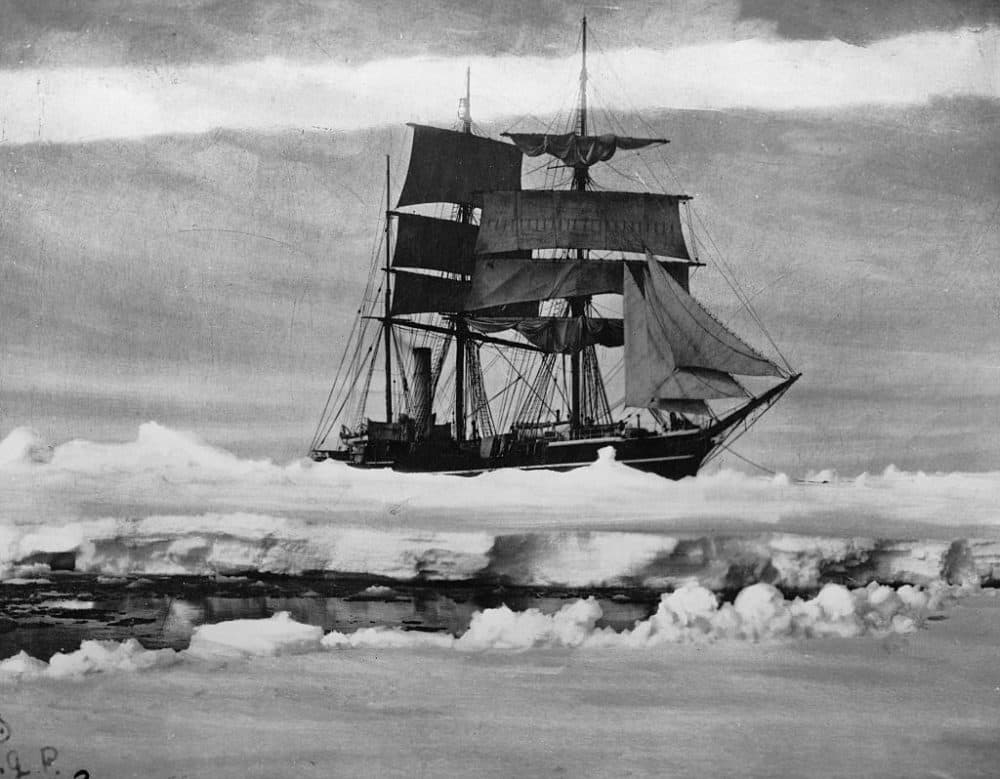 Scott became my hero. From then on, I imagined every outing into the snow, whether to ski or build a fort, as a Polar adventure. When we got a puppy the next year, I named him Scotty — because, like my hero, he liked the snow. In my New England childhood, every experience of cold — especially a case of frostbite that resulted in a blistered ear when I was 9 — became a badge of honor. My hero Scott, whose very name was grand and strange—Falcon! He was named Falcon!—had had frostbite, too.
Adulthood only strengthened my allegiance. When I was out skiing or running or hiking in the cold, I kept casting my mind to Scott's perseverance in the face of incomprehensible difficulties. I confess that part of me imagined myself, as I had in childhood, as an explorer on an expedition.
[Robert Falcon Scott's] defeat, peculiar as it was, bears greater lessons for us than a triumph, precisely because it reveals the very frailties that endurance has to reckon with.
The last two pandemic winters, my dreams of Scott's persistence have found a new outlet in uphill skiing (for the uninitiated: that's effectively hiking up a mounting on skis equipped with gripping skins). Whether on classic New England backcountry trails like Mt. Mansfield's Bruce, or Cardigan's Alexandria or Duke's, I can't help but think of Scott on his last march to the South Pole. I wonder what he and his expedition mates went through, and how they kept on going.
It may seem silly for a middle-aged woman to be imagining herself as an Antarctic explorer. And, if I'm going to idolize an explorer, why not choose Shackleton, with his straightforward Heroism with a capital H?
But Scott's failure is precisely what makes him so fascinating. As a lifelong athlete, I've been in my share of games won and lost, challenges met and unmet. I've had races go according to plan, and races go awry. The competitions I learn from are the ones that involve a setback or an obstacle. Sure, when a race goes well, at least you confirm your expectations and there is something to be gained from that experience. But setbacks force a kind of contemplation we don't often make time for in our life and work. In our careers or our relationships, a defeat can feel shameful, something to keep to ourselves. In physical challenges, there's no hiding trouble. You're either running up a mountain or you're stopped by the side of the trail ready to faint. So you choose: do I quit or do I keep going? Scott met his challenges with grace and humility. I try to do the same.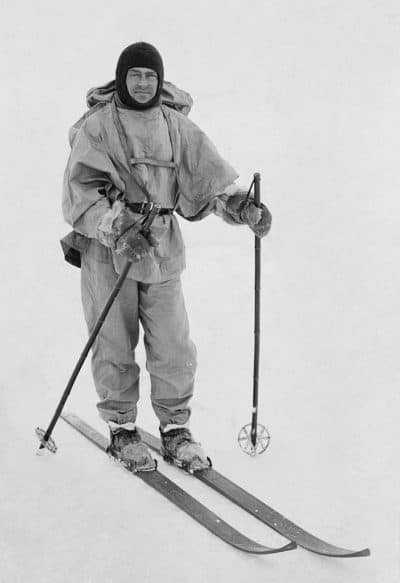 Still, I can't even imagine what Scott must have gone through at the Pole. Think of it: at the very instant when he reached his goal, he discovered he had lost. He reached the South Pole second — in a competition in which to be second is to fail. There is something essentially modern about this experience of failure and triumph folded together, death and return combined. Scott's expedition gave us a diffident heroism that makes room for vulnerability. Finding the flag that was proof of Amundsen's success, Scott wrote, "It is a terrible disappointment, and I am very sorry for my loyal companions." There was no place in Scott's world for either bravado or despair.
Scott's words continue to astonish and impress. He kept a detailed journal for nearly every day of the Polar expedition, recording latitude, barometric pressure, date, altitude, and temperatures as low as  -40º Fahrenheit. As he lay dying on the ice with the two surviving members of his five-man Polar party, he put pen to paper. He wrote letters to the families of the about-to-be deceased, and drafted a "Message to the Public". "Had we lived," he wrote, "I should have had a tale to tell of the hardihood, endurance and courage of my companions."
Already thinking of his audience, he is already writing about himself as if dead. He found a verb form in the English language to convey something impossible—the dead man's subjunctive, and in the past tense, to boot. The construction is at once convoluted and crystal clear. I am already dead, it says. If I hadn't died, I'd be telling you a tale. And yet, he is doing exactly that: telling us a tale.
"Had we lived." Three stressed syllables in a row. Three punches to the gut. The prosody is powerful, even as the message expresses ambiguity. Most of all, Scott's message demonstrates a more nuanced notion of heroism than his era typically allowed. He was a hero, yes, and a flawed one, a man who failed and who erred—and who used some of his final moments to grasp at a legend that could only be conditional.
Among Scott's very last written words were this: "It seems a pity, but I do not think I can write more." What more would he have told us, about nobility in the face of defeat, if he had managed to survive.