Good grief, get the T some help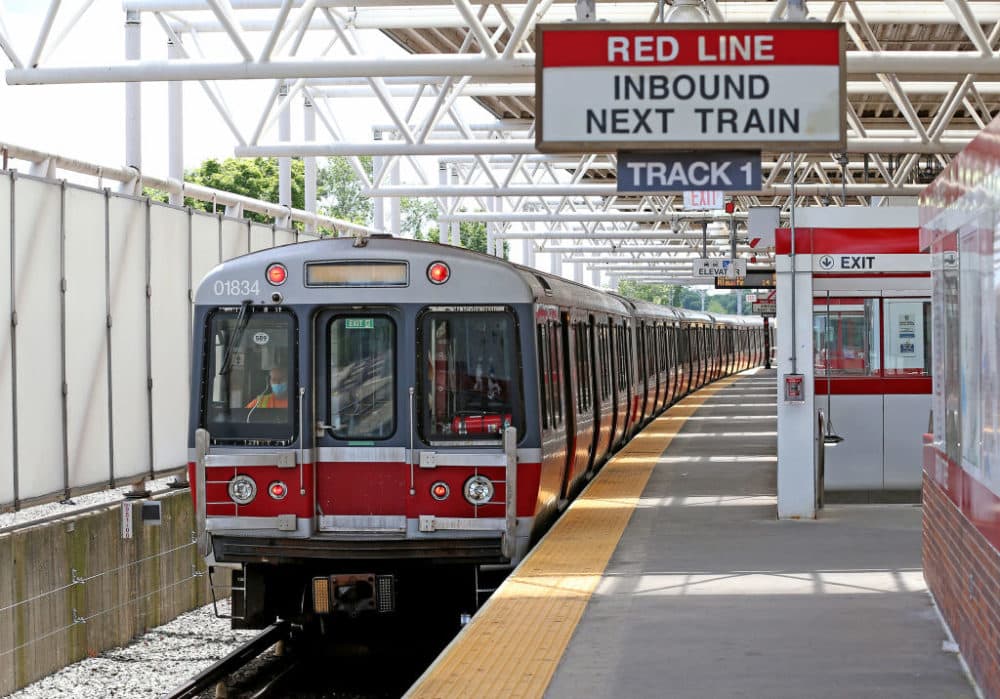 The mayhem below defines this summer and year of tears for the Massachusetts Bay Transportation Authority — though you're absolved if you mistook these for dispatches from the Ukrainian front. 
"Recent safety issues include … an accident back in March when the doors to a Red Line train closed on a man's arm, dragging him more than 100 feet to his death." WHDH, July 18, 2022.

"In June, two Green Line trains crashed at Government Center Station, sending four operators to the hospital. In January, a commuter rail train struck a woman's car in Wilmington, killing her, when the crossing gates and flashing lights meant to keep cars off the tracks did not activate in time. … In September, an ascending escalator malfunctioned at the Back Bay Station and suddenly plummeted in reverse, causing a bloody pileup of people at the bottom. Nine people were sent to the hospital." Boston Globe, also July 18, 2022.
The MBTA needs a state rainmaker. Desperately.
The Massachusetts Legislature, under pressure from inspectors at the Federal Transit Authority, sent Gov. Charlie Baker a state budget with $266 million for correctives, and separate bond bills authorizing $400 million for infrastructure upgrades to meet the feds' demands. (The T projects potential $400 million-plus operating deficits in a few years.) Accidents keep coming faster than the trains: news of Thursday's Orange Line fire broke less than half an hour after I filed this column's first draft, and some trains run more slowly than a sprinter due to deteriorated track.
The budget includes money for new dispatchers to end debilitating shifts of up to 20 hours. Staff shortages forced summer service cuts that likely will leave some commuters cooling their heels into next year.  And a worthy but as yet unfunded proposal to cut the $90 cost of a monthly T pass to poor riders could require up to $85 million — at a time when the system already confronts the "second most dramatic reckoning" financially among major transit agencies, after Washington, D.C.
As a regular rider, I genuflect to the MBTA. It spares those of us in the directionally challenged community from navigating a street grid seemingly designed by Mobius. The polar opposite of a gated community, it mixes, if superficially, different races, classes and types in a casserole of humanity, a civics lesson in coexistence. The lessons can be sad: an obviously troubled woman rambled at high decibels about children, physics and other random pronouncements on a recent Red Line subway that I rode.
I admit that the bloody escalator nightmare haunted me as I gripped the Kenmore Square escalator's railing on a recent commute, in case I found myself clinging to it for dear life. I angst-ed over whether the brutal heat wave would short out the juice below ground, reenacting here New Yorkers' broiling "subway ride from hell" in 2017. The legislature's Build Back (The T) Better bills are essential, as is one piece of demolition: tearing down the "wall of silence" that delayed the agency and governor's office disclosing the federal safety oversight, as well as back-to-back-to-back derailments of repair carts.
[T]he bloody escalator nightmare haunted me as I gripped the Kenmore Square escalator's railing on a recent commute, in case I found myself clinging to it for dear life.
But a profound question needs answering: whether the transit system will ever see again the patrons and fares it enjoyed before COVID befell us.
Ridership remains more than one-third off its pre-pandemic level, depressed by remote work, virus surges, and users' frayed patience with service problems. The Commuter Rail, linking commuters in suburbs and further afield to the city, bounced back more robustly, owing perhaps to a pre-COVID fare reduction and service additions in a bid for more low-income, urban riders.
Nevertheless, a T spokeswoman told Governing magazine that ridership won't foreseeably return to pre-pandemic levels, while fare hikes "have marginal utility." The system faces potential, additional squeezes. Besides those proposed, means-tested fare discounts, Boston Mayor Michelle Wu is test-driving free buses through February 2024, to public acclaim. Many experts fear that that is sustainable only in smaller, less fare-reliant systems.
Then there are the T's pesky, necessary, costly safety improvements.
The safety overseers at the Federal Transportation Authority stuck their heads under the hood of a local transit system to this degree only once before in the last decade (again, Washington, D.C.). Massachusetts leaders long ignored their duty by ignoring an agency that serves more than just commuters; it's simultaneously an anti-poverty policy — not everyone can afford a car, and those who can't need transportation to their jobs — and a climate change policy. (The T and regional transit ferry an estimated half million people daily who might otherwise take to the roads.)
My commute takes me to my employer, Boston University. The opinions in this column are mine alone, but the university's president has a mantra to live by, which Bay Staters would do well to heed this fall as transit officials and political candidates unspool their visions for the T's future: "A vision without a budget is a hallucination."