Feds fault T's 'lax safety culture' and state's lack of robust oversight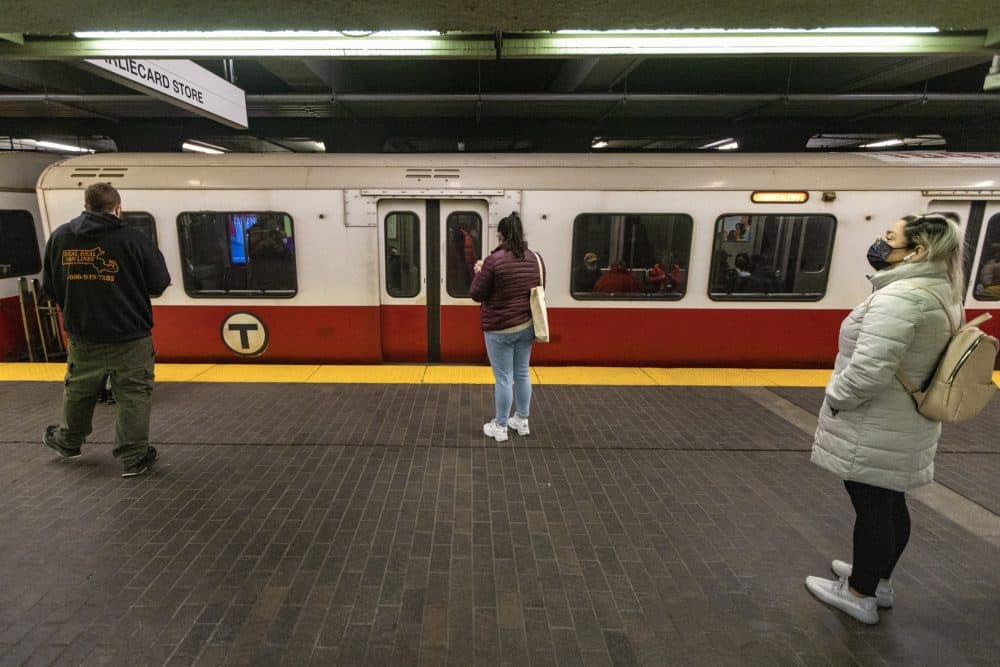 The Federal Transit Administration is calling out the MBTA for what it calls a "lax safety culture" following a series of train-car mishaps, injuries and deaths that landed the agency on the federal radar.
The initial federal investigation found 8 in 10 subway dispatchers lacked basic safety certifications. And some employees were working as much as 16- or 20-hour shifts with little rest in between.
The agency told reporters Wednesday the T needs to address a huge backlog of maintenance issues and adopt stronger safety procedures.
"Not having written rules leads to a lack of understanding of what is required, as well as a lax safety culture throughout the agency that sets the stage for safety lapses," said the agency's Paul Kincaid.
The agency's administrator, Maria Fernandez, initially met with state and local transit officials in March following several safety incidents, Kincaid said.
After that meeting, Kincaid said "four major incidents" took place, including the death of a man who got his arm stuck in a door. That led the agency to launch a so-called safety management inspection of the Massachusetts Bay Transportation Authority, as well as the state agency charged with oversight of the T, the Department of Public Utilities.
Kincaid identified four areas of immediate safety concern that will require changes by the T: Severe control center understaffing; a lack of safety operating protocols; a maintenance backlog including more than 16,000 open and pending cases; and lapses in safety certification.
The federal agency also issued a directive to the state Department of Public Utilities to ensure greater oversight of the T.
T officials said they are complying with the new federal mandates, and making sure employees quickly get the proper safety certifications. The officials said they are taking steps to improve staffing in the operations control center, track maintenance activities and operating procedures in rail yards.
Kincaid said safety management inspections are rare. The only other example he cited as an inspection of the transit agency in Washington.
"The MBTA is not currently balancing safety, critical operations and maintenance activities with the demand for passenger service," he added.
The federal government plans to issue a final report in August.
This article was originally published on June 15, 2022.