I've loved driving for 76 years, but it's time for my 'moving kingdom' to leave the road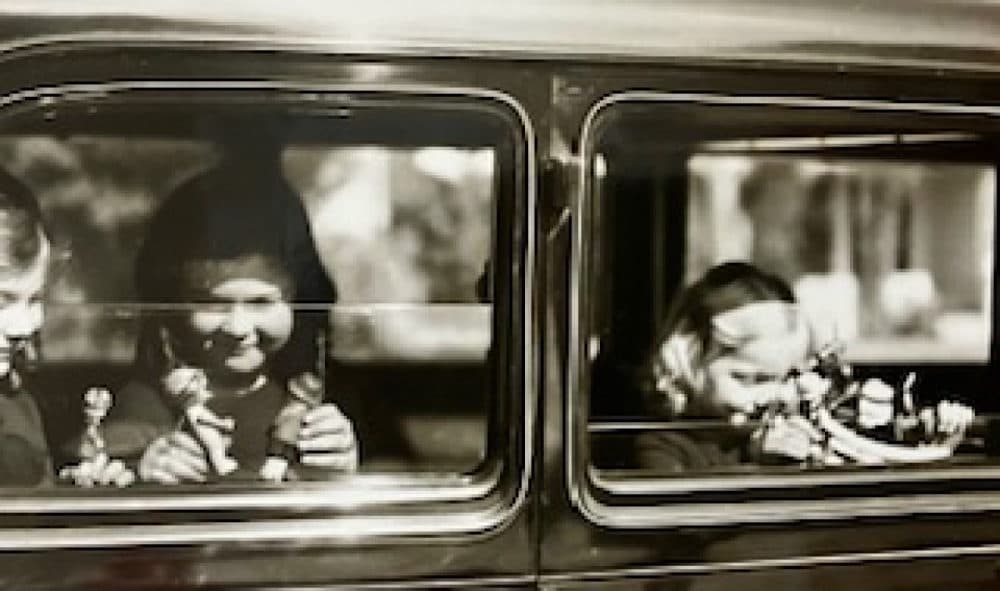 I was just 14-years-old when the Department of Motor Vehicles of the state of California granted me a driver's license so that I could come and go to my acting jobs in Hollywood's radio studios. My intermittently star struck mother had launched me into the heyday of the radio industry as a child of 8 years old, but had recently found that chauffeuring me to rehearsals and performances had begun to interfere with her frequent trips out of town with my father.
Oblivious to the risks, I commandeered my father's weird Graham Paige sedan for my driver's test, shortly after a crash course provided by an older sister in my late grandmother's Willys. A dull blue bug of a car, it was revered for its great mileage all during the years of gas rationing.
For my part, I treasured all the family history connected to our cars. Seven years before this, the exotic Graham Paige had replaced our La Salle limousine, the only car I ever loved, which was rumored to have been owned by the movie star Adolf Menjou. It had glass partitions, jump seats, and a microphone, and proved to be perfect for a family of five on road trips to such places as the Petrified Forest, Death Valley and Crater Lake. As a 6-year-old little girl, I would sometimes wake crying from a repeated nightmare in which I watched this wondrous means of transportation slipping driverless and silently away.
For my part, I treasured all the family history connected to our cars. 
Never content to own an ordinary automobile, my father had purchased the rare Graham Paige Supercharger when the rumored Tucker — the car of the future with the engine in the back — didn't materialize, and our LaSalle was on its last legs. Who could have imagined that we would be stuck with the Graham's bullet-shaped fenders, shark nose, and futuristic design for the duration of World War ll, when no new cars were manufactured!
I've been driving both odd and ordinary cars for 76 years now — and with nothing more than a fender bender or two. Recent signs, however, such as an arthritic hip and painful knee, suggest that I may have had these privileges long enough. It is a decision that I have come to reluctantly, even though the dilemma is not new to me. Taking away my late husband's car keys when he was suffering with dementia was an excruciating family affair. Like my father, he loved to drive and personally identified with the cars he drove. His classic red Mustang had recently been replaced with an electric blue Subaru Impreza with gold wheels and sheepskin seats, and I don't think he ever truly forgave us for going to the lengths we did in order to get him and his little moving kingdom off the road.
More than a decade later and after much soul-searching I've decided not to put my children through anything like that experience. I have also been witness to enough instances of reckless driving by aging individuals, or heard too many cautionary tales, to ignore the fact that it is a supreme act of selfishness to continue to drive when one is impaired in any way, physically or mentally. One aging driver I saw could barely shuffle into the liquor store from his parked car. The wife of my daughter's friend has sustained serious injuries because, as often happens, an elderly woman mistook the gas pedal for the brake. Another elder lost control of her vehicle and took out the brick pillar in front of the enclave of townhouses where I live.
It is undeniably difficult, however, to depend upon others when one has functioned independently for so long.
It is undeniably difficult, however, to depend upon others when one has functioned independently for so long. Though I have grown children, friends nearby who are more than willing to help me, and regional senior services, I can't escape the fact that this is just one more affront to my valued autonomy and another way in which my world is shrinking. A version of my little girl nightmare is back, but the car slipping out of my life at the moment is a very ordinary Subaru Impreza hatchback, and I am determined that there will not be anything to take its place.
However, a silver lining of the recent pandemic is that it's shown us varied ways in which we can keep in touch with each other and the world without traveling anywhere. I regularly meet friends for "whine and wine" over Zoom. Conferences, critique groups, poetry readings and entire courses of instruction can be attended in this way, and I treasure all the amazing performances I have seen that have been virtually realized.
Still, after years of being able to give rather than to receive help, it is humbling to find that the best way I can presently do this is by putting the well-being of others front and center. What I hope to get back in return is peace of mind for myself and my family, and more time for the creative life that has always been my mainstay and will continue to assert itself wherever I happen to be.