'Tell me those aren't real candles': my combustible Christmas tree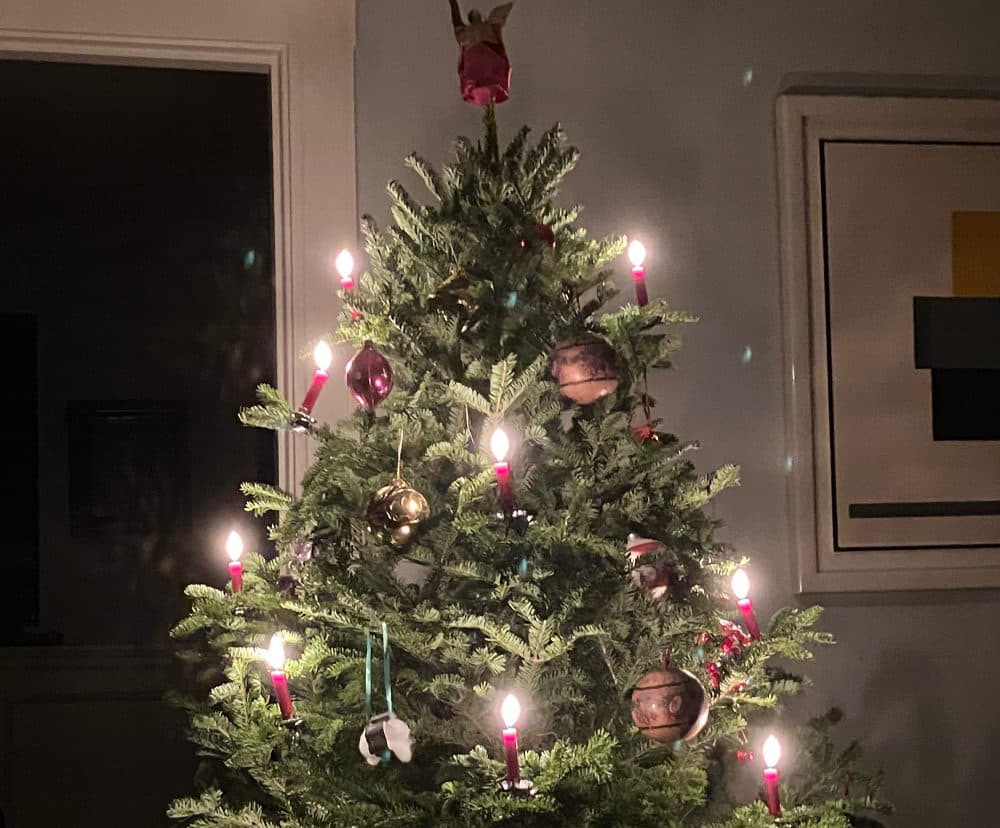 Among the holidays' three greatest excesses — gluttony, gift-giving, and grousing — that last overindulgence blares loudest in regard to the second. Rants about the commercialization of Christmas, far from modern, have become reactionary after two centuries of dyspeptics moaning the same thing. They also betray historical ignorance. Lord knows that gifting can tap over-the-top greed, but 19th-century reformers grafted it onto Christmas as a cure for uglier, raucous and even criminal traditions. (Nothing says "peace on earth" like a good home invasion.)
Those who crave the supposedly purer yuletides of yore have smarter, less hackneyed options than down-with-capitalism cliches. Here's one: Instead of stringing electric lights on your tree, light it with burning candles.
This is the third Christmas that I've adopted the tree-lighting technique used by centuries of revelers until Thomas Edison introduced bulbs on boughs. According to lore, tree candles originated when starlight streaming through winter woods bewitched Martin Luther on a walk. The medieval theologian resolved to replicate creation's majesty by bringing a small tree into his home and illuminating it with candles.
I took up the practice out of fascination with history and a minimalist's yen for simpler Christmas traditions. I've since discovered how this ancient form of lighting on my tabletop trees — smaller  trees, like candles, evoke long-ago custom — soothes mind and soul in an era of contentiousness over everything, including Christmas itself.
I've fond memories of childhood Christmases, but this new ritual is a departure from the floor-to-ceiling trees with electric lights of my youth. My parents used candles as unlit tree ornaments, complementing balls and tinsel. Igniting tapers on branches understandably triggers fears of an inferno breaking out. "Tell me those aren't real candles," a friend said when I showed her a photo of my flame-flecked fir.
Facebook friends had similar concerns when I posted a photo, invariably admiring the beautiful aura while wishing me luck in not providing the fire department with holiday overtime. I tried to reassure them with my four-step safety protocol: (1) use dripless, smokeless candles, designed to be lit on trees; (2) place them strategically so that the flames don't lick branches or wooden ornaments; (3) never leave them unattended; and (4) in the event that 1 through 3 fail, keep a fire extinguisher on standby.
Admittedly, households with frisky toddlers and cats probably should pass on this lighting choice. Yet the store where I bought my wicks sold out this year. Perhaps those candle-craving customers use them the way my parents did. Or perhaps some have experienced the same epiphany about candlelight as I. Immovably planting myself before the tree until the last flame dies is a snap, so transfixing are these tiny sentries of light.
I took up the practice out of fascination with history and a minimalist's yen for simpler Christmas traditions.
More than the novelty after a lifetime of electric lighting, more than the sense of connection to our ancestors and their way of observing this festive time, the mute glow of orange amid a mass of dark green enchants the eyes, as Martin Luther noticed, if indeed he began this practice. The first night that I lit my tree this year, I settled on the couch, intending to read a book. It proved a hopeless task, as I found my gaze relentlessly drawn back to the tree — not anxious about a potential blaze, but mesmerized by the tiny flickers.
Candle-lit trees are a contradiction: an ancient practice that's transgressively novel to modern sensibilities. They put me in mind of the question animating our culture wars: When are traditions worth keeping (or reviving), and when should they be discarded? Whether it's our battles over systemic racism or LGBTQ people urging us to recognize them for who they are, humanity instinctively rebels at letting go of familiar certainties, however odious, and accepting new ideas, however overdue.
Candles on trees aren't as consequential as these moral questions, of course, nor do they inspire enough soulful tranquility to resolve them. I count 21st-century comforts, including electricity, as blessings in this season of gratitude. Still, the national temperament desperately needs balm after three years of pandemic and the pre-existing corrosion of civility they've inflamed.
At the risk of practicing unlicensed therapy: The next time you're feeling Grinchy about Christmas commercialism, your MAGA in-law or knee-jerk liberal neighbor, some flickering greenery might give you an hour or so of peace.