Finally, Madame Governor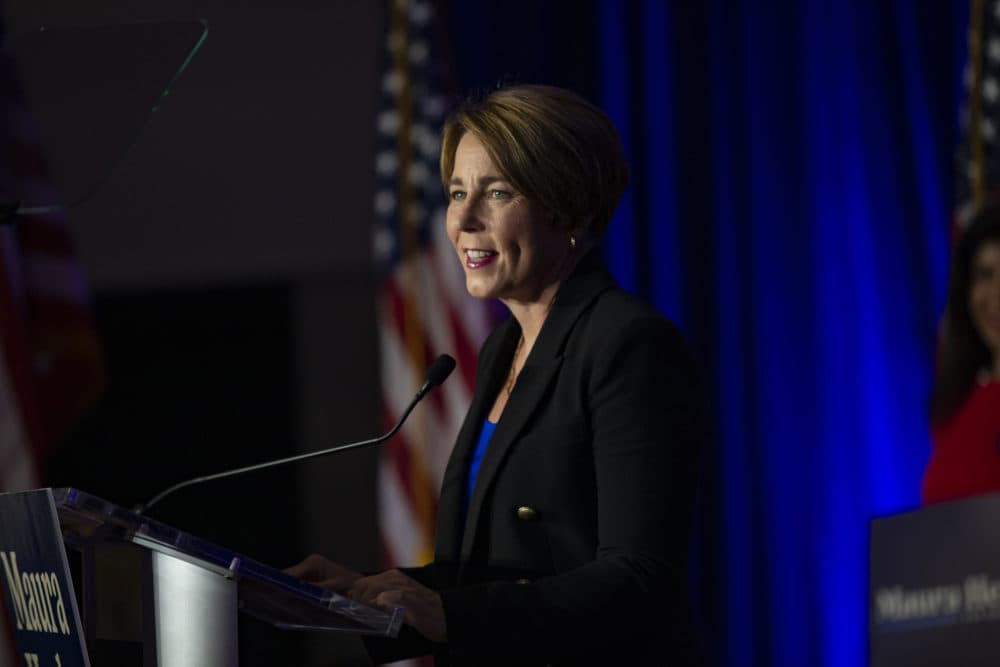 The inauguration of Maura Healey as governor marks the "last hurrah" of 392 years of exclusively male (elected) executive leadership of Massachusetts. For the first time since our founding, a woman has been elected by her fellow citizens to guide our state towards the "city on a hill" ideals set forth by John Winthrop in 1630.
I'll leave it to others to answer why it has taken so long. Those of us who have supported past female candidates of both parties have had our hopes dashed by the unsuccessful campaigns of Evelyn Murphy, Jane Swift, Shannon O'Brien and Martha Coakley.
Ever since Maura Healey defeated Warren Tolman in the 2014 Democratic primary for attorney general, many sensed she would be the one to finally break the state's political glass ceiling. And now she's done it.
While this is a key achievement, the sea change in state politics is widespread. The ranks of the commonwealth's elected officials are replete with powerful women.
No Massachusetts politician has more national influence than Senator Elizabeth Warren, who also ran an inspiring and substantive campaign for president. With Nancy Pelosi stepping down, the most senior woman in the House of Representatives' Democratic caucus will be Congresswoman Katherine Clark who was recently elected minority whip.
In Boston, the two most powerful politicians in the city are unquestionably Mayor Michelle Wu and Congresswoman Ayanna Pressley.
And rounding out the state's increasingly female slate of officeholders are incoming Attorney General Andrea Campbell, Lieutenant Governor Kim Driscoll, Treasurer Deborah Goldberg, Auditor Diana DiZoglio, Senate President Karen Spilka, and Congresswoman Lori Trahan.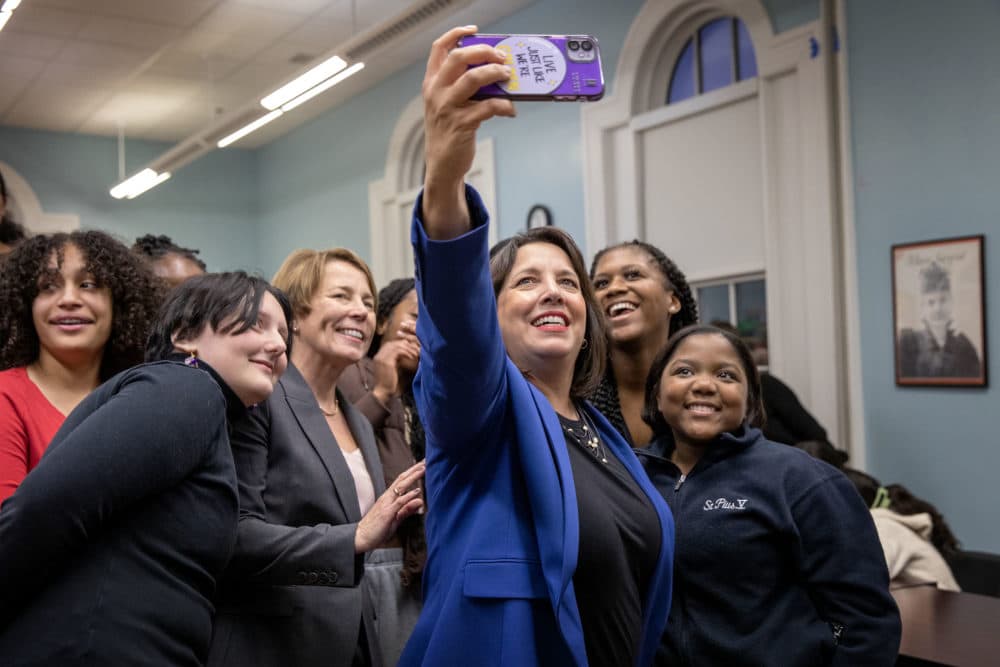 The term "last hurrah" was the title of a 1958 novel by Edwin O'Connor (and a movie based on the book starring Spencer Tracey). Both novel and film chronicle the defeat of a fictional mayor of Boston, Frank Skeffington, a character based on the life of James Michael Curley.
A paean to the reign of old-fashioned political bosses, "The Last Hurrah" celebrates how politics once provided an avenue for Irish immigrants to wield power in a city where business and media interests were controlled by the so-called Boston Brahmin elite.
While it has taken close to four centuries, that lane has finally and fully been opened to women.
In October 2022, I attended an event with President Joe Biden at the John F. Kennedy Presidential Library where I served as director for eight years. It had been some time since I'd been at a Library event of that nature after resigning in 2015. It was also my first experience being in the presence of Mayor Wu and Congresswoman Pressley.
Like the signature moment in "The Last Hurrah" when election results trickle in and Frank Skeffington realizes his reign is over, I was struck at how definitively and dramatically Massachusetts' once male-driven political era has ended.
Yes, there were still members of the city's old guard, like Congressman Steven Lynch and Secretary of Labor Marty Walsh, present. And those gentlemen know how to work a room.
The ranks of the commonwealth's elected officials are replete with powerful women.
But groups of aspiring Boston public high school students had also been invited to attend. And, not surprisingly, while we waited for the president to appear, they flocked to have group photos and selfies taken with the newly elected mayor and congresswoman, whose commanding presence filled the hall the way one imagines a young Jack Kennedy did in his early years in office.
As one who has closely followed the past four decades of Massachusetts politics, I felt I was witnessing first-hand the excitement of the present political moment and catching a glimpse of our future.
Presidential libraries are by their nature suffused with halcyon visions of past hurrahs. So while, during my tenure, the Library's forums featured women who were changing the fate of our nation, most of those speakers were not elected officials but women appointed to their offices, including former Chief Justice of the Massachusetts Supreme Judicial Court Margaret Marshall, former U.S. District Judge Nancy Gertner, and former U.S. Ambassador to the United Nations Samantha Power.
The Library did, of course, appropriately host forums with a wide lineup of male elected officials featuring those still in office and retrospective tributes to those no longer with us.
The list of those men, in my mind, personifies what is now a bygone era (even though many are still in office or engaged now in other positions). And, to their credit, and for me, they each, in their own way, have made (and some are still making) honorable and varied contributions to our public life.
They include (listed alphabetically): Charlie Baker, Robert Drinan, Michael Dukakis, Barney Frank, Joe Kennedy III, Ted Kennedy, John Kerry, Ed Markey, Jim McGovern, Tom Menino, Joe Moakley, Seth Moulton, Tip O'Neil, Deval Patrick, Paul Tsongas and Marty Walsh.
In the years ahead, this commonwealth will continue to produce an array of outstanding leaders. But thankfully that slate will now have more gender balance than the preceding one.
The last forum I organized at the Kennedy Library before my departure was "A Conversation with Maura Healey" moderated by the then dean of Harvard Law School Martha Minow.
It was clear, more than seven years ago, that Healey promised to be the face of "a new frontier" in Massachusetts politics.
In JFK's words, such a frontier is "not a set of promises — it is a set of challenges. It sums up not what I intend to offer the American people but what I intend to ask of them."
The difference? For the first time in our history, the person asking and challenging us is, rightfully and at long last, a woman.