Doctors can't outrun trauma either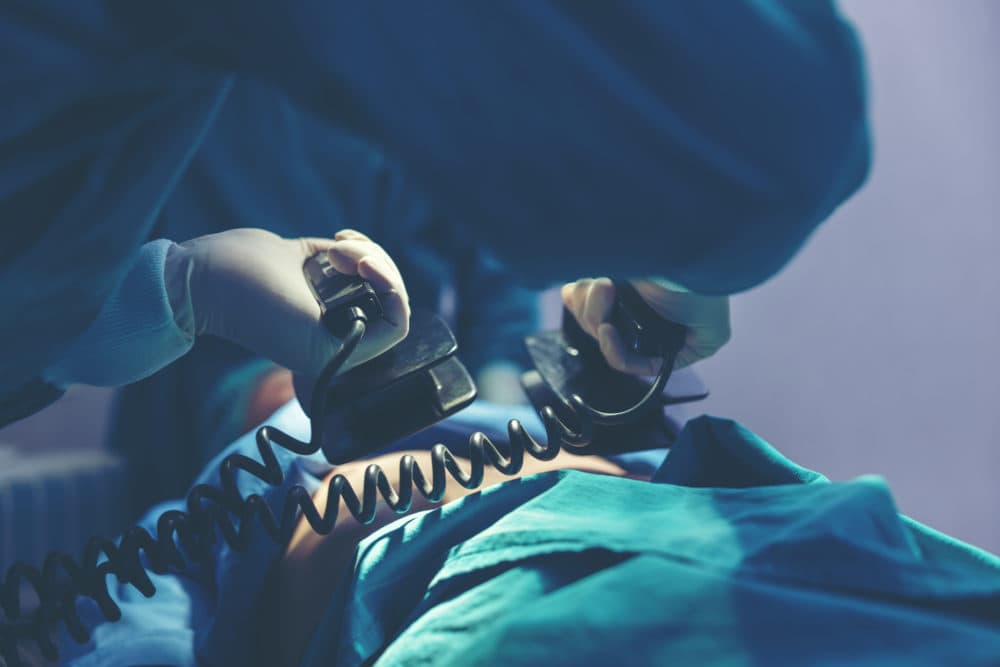 "Don't forget the cinnamon."
That's the last thing my patient told me, before I saw her unresponsive, in her hospital bed hours later.
I'm a geriatrics and palliative care physician now, but at the time, I was a third-year medical student. In the days I helped take care of her, I learned about the appropriate testing and treatment plan to address her fevers and difficulty breathing. As I sat at her bedside, I also learned that she was a grandmother with a sense of humor who loved cinnamon in her oatmeal. That morning, she'd asked me to remind the kitchen to bring her some.
While I was on rounds with the medical team a few hours later, she went into cardiac arrest. As the monitors beeped, people — nurses, doctors, pharmacists, medical students — filled her room to start an algorithmic process known as a "code," or the organized delivery of advanced cardiac life support (ACLS). The code unfolded in a series of steps involving CPR, pulse and rhythm checks, medications and electric shocks. The scene was tense, loud, frenetic and physical.
After nearly 15 minutes, my patient's pulse returned and she was whisked off to the intensive care unit. It was as good an outcome as we could hope for, and the crowd disbanded as quickly as it had formed. Our team didn't skip a beat; we moved on to the next patient. No one talked about how they felt or what we'd witnessed. I didn't tell anyone it was the first time I'd seen a code unfold outside of a classroom.
The experience made a big impression on me, but in reality, it was just a regular day in medicine.
It's not a regular occurrence for most people. On Jan. 2, millions of people watched in shock and horror as Buffalo Bills safety Damar Hamlin collapsed on the field and went into cardiac arrest during a "Monday Night Football" game. Players, coaches and fans cried and hugged each another in a rare public display of vulnerability.
Medical professionals like us witness these kinds of life-or-death moments frequently, sometimes multiple times a day; and often we are attempting to resuscitate older, frailer people who have significantly lower odds of survival. Hamlin's collapse left us asking if we should be reacting differently.
As a palliative care physician and psychiatrist who specializes in health care worker mental health, our answer is a resounding "yes."
After it was clear players on the Bills and Cincinnati Bengals had no intention of returning to the field, the NFL announced the game would not resume. Health care workers cannot "cancel the game" following a traumatic event — but maybe we should at least get to pause.
There's an assumption that doctors are able to cope with traumatic events more easily than others because we "have been trained for this." And indeed, any medical student can rattle off a series of medical jargon to define a code. They can explain how frequently to perform chest compressions (to the beat of "Stayin' Alive") and how to apply defibrillator pads to a person's chest. But ask them about the potential emotional repercussions, and they are likely to stare at you with uncertainty and confusion. Many of them will even tell you that there are none: Their training taught them not to react, just as ours did.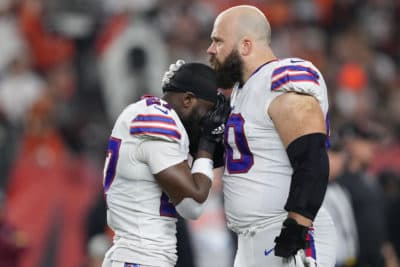 Most people enter medicine with a desire to help people. But over time, studies show that medical professionals experience significant declines in empathy. It may actually impede good patient care, perhaps leading doctors to avoid connecting with patients, or even discussing a patient's psychological issues.
Sobbing uncontrollably after every code would be maladaptive and disruptive to the provision of timely healthcare, but bottling emotions and never acknowledging them, only leads them to compound. Numbness and depersonalization, after all, are coping mechanisms for trauma. Doctors might think staying numb is protective, but it's actually a recipe for burnout and other mental health repercussions, which plagued health care workers before COVID-19, and have soared exponentially since.
What can health care professionals do about it? We should learn from Damar Hamlin's near-tragedy, and start talking about our emotional experiences – together and out loud.
Of course that's easier said than done, because like elite athletes, doctors are also taught to value competition and hierarchy; asking for help, seeking mental health services, is often seen as weakness, as a failure. So, instead of leaving it up to individuals to change, health care systems ought to build it in, in a structured, systematic way.
Some hospitals and teaching programs, mostly in emergency or critical care settings, have incorporated a post resuscitation debriefing (PRD) which is a facilitated discussion to help teams reflect and offer feedback after a code. While there is data suggesting the use of PRD can reduce healthcare worker stress as well as improve patient outcomes, it is far from standardized or used,  and often focuses on the technicalities of how the code went, rather than on the emotional response of the team members.
Other healthcare institutions use a "pause" or "sacred pause" following an unsuccessful code (that's when the patient dies). The pause, usually a minute or less, gives clinicians an opportunity to reflect on the significance of the death, prior to moving onto the next task. The pause is a very brief but effective tool for bringing closure, decreasing distress and improving professional satisfaction. It doesn't take much, just an acknowledgement of how you feel.. By doing it in groups, people feel less isolated. We would go a step further and advocate that a pause occur even in codes when the patient survives. As Damar Hamlin's episode showed us, even a successful resuscitation can be traumatic.
Change can also be done preventatively. While health care workers who undergo advanced cardiac life support training must pass a rigorous practical and written examination to be certified, the training is strictly medical facts — there's no mention about what to expect emotionally after a code. Why not incorporate the "pause" into code training? It would add no more than a few minutes to the curricula, but could go a long way in equipping providers with healthy coping mechanisms.
Clinicians see the worst of the world every day — from gun violence to assault to untimely death. It's unreasonable to expect doctors to just ignore it, and keep doing our jobs. We will be better providers of care, and healthier human beings, if we — at least for a minute — get to pause.