Wu's rent control plan is groundbreaking. But is it enough?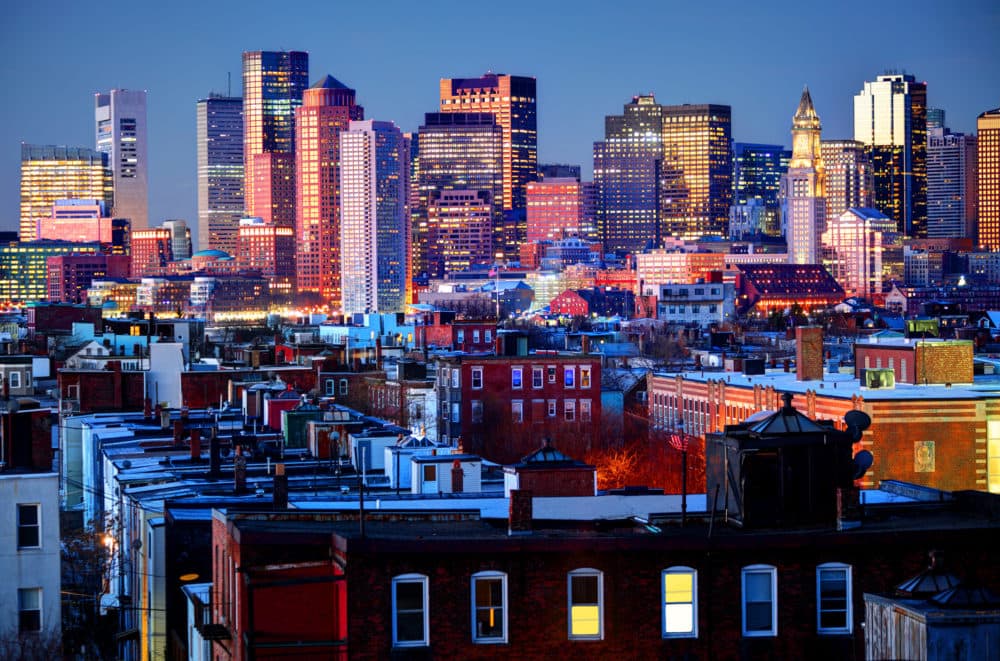 Of the high-concept ideas that Mayor Michelle Wu brought to the Boston mayoral race in 2021, few have been as provocative and polarizing as rent control. While rent control is popular among the general public, politicians tend to be more wary of it. Some of this is reflective of the disproportionate influence of landlords and developers in politics: Both groups have far more lobbying power than renters. But some of the opposition to rent control also stems from concerns that placing limits on rent raises could potentially slow down the development of new housing stock, which is desperately needed.
Last week, the Wu administration previewed its soon-to-be-cemented plan for placing a 10% cap on annual rent increases, which would be tied to inflation and include carve-outs for new buildings and small properties like triple-deckers. It's a softer rent-control plan than what tenant organizers like City Life/Vida Urbana and many Boston renters — myself included—have been calling for. The proposal aims for a balance between protecting renters from astronomic rent hikes and keeping developers at the table. Once the plan is finalized, the Wu administration will send it to the Legislature as a home-rule petition and ask for authorization to enact it. This will require the buy-in of Gov. Maura Healey — who recently said that if a city or town motions for an exemption from the state's 1994 rent control ban, she would consider it.
But even if Wu's rent control proposal can make it over the hurdles that await on Beacon Hill, how much of a difference will it make for vulnerable renters? The answer to that question may depend on whether additional cities and towns in Massachusetts choose to adopt rent control.
[H]ow much of a difference will it make for vulnerable renters?
While we don't yet know why Mayor Wu and her team decided upon a 10% cap and all of the carve-outs within the plan, it's important to acknowledge that Boston renters are suffering a dual crisis of rent-gouging and a housing shortage. As The Boston Foundation noted in its most recent housing report card, Greater Boston will need more than 180,000 new housing units by 2030 to alleviate both crises. And unless Massachusetts decides to muscle into the business of building rental housing itself — an ambitious but not infeasible idea that Rhode Island is pursuing  — most of the new housing that Boston needs will come from developers who could decide to focus on other Greater Boston cities and towns that wouldn't require them to take as much of a haircut. This is why exempting future development from rent control might be a necessary compromise.
But even with exemptions like this, there's only so much the Wu administration can do with rent control if Boston is the only city in Massachusetts to adopt it. That's not to say Mayor Wu's rent control shouldn't be enacted anyway: Even a modest cap on rent hikes would still provide some tangible short-term relief for tenants who've been getting gouged for decades. (The benefits of creating new housing stock could take several years to reach renters.) But if the ultimate goal here is to establish lasting housing stability for renters in Boston, then rent control can't just be seen as a Boston thing. It has to become a cornerstone of Healey's housing agenda.
Healey's apparent openness to allowing rent control in municipalities that ask for it is somewhat encouraging, but it also reflects a problematic town-by-town mindset toward an issue that afflicts virtually the entire commonwealth. And yet, when it comes to zoning reform, Healey seems to recognize the imperative for state intervention. Consider the ongoing order for towns serviced by the MBTA commuter rail to reform zoning and allow multi-family housing. Healey will inherit this policy from former Gov. Charlie Baker and she will continue to enforce it, demonstrating that the Massachusetts state government can steer the ship on housing policy if it actually wants to.
Even a modest cap on rent hikes would still provide some tangible short-term relief ...
So why not pursue rent control as part of a statewide housing stability plan?
Enacting rent control at a state level would put Massachusetts in the company of Oregon, where Gov. Kate Brown signed the nation's first statewide rent control law in 2019, amid soaring rental prices and displacements. Like Boston's proposal, the Oregon law included a cap that's indexed to inflation and a number of exemptions, with the primary aim of protecting renters from shock-and-awe rent hikes that force them to find housing elsewhere. The obvious difference is that by covering the whole state, the Oregon policy forces housing developers to play ball. And housing production in Oregon has hardly ground to a halt since the historic bill was enacted.
Whichever way you cut it, striking the balance between stabilizing rents and producing housing is going to be a difficult compromise in our current housing system, which treats housing as an investment vehicle above all else. In the absence of policies that decommodify housing (which, frankly, would be worth looking into) rent control will be an essential lifeline for tenants. The Wu administration deserves credit for having the courage to put rent control back on the table, even in modest form. Now it's time for Healey and the Legislature to find a similar measure of courage and act upon a new consensus that every resident of this state should have a home.