The best beach books have 5 things in common
Every year around this time, my friends reach out and ask, "Can you recommend any good beach reads?"
They've come to the right place. I aspire to be the Mona Lisa Vito (Marisa Tomei's character from "My Cousin Vinny") of reading. In the film, she establishes her street cred with that famous monologue: "My father was a mechanic. His father was a mechanic. My mother's father was a mechanic. Four uncles on my father's side are mechanics ... "
In my case, two grandparents were librarians, my mother is in three book clubs and my daughter once earned the distinction of checking out more books from her school library than any student ever. I'm a recovering English major who also got an MBA, so I track all my reading data in dorky, color-coded spreadsheets. I read about 80 books a year, not counting the ones I quit because they don't "spark joy." They get flagged in my spreadsheets as "DNF" (Did not finish).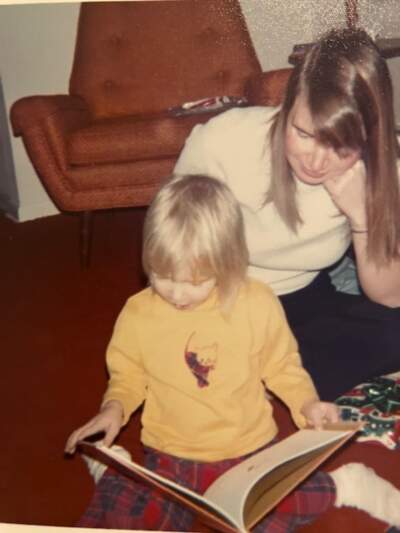 Predictably, some beach reads fall into this category. I admit to being attracted by the enticing covers, which often feature a sun-kissed woman lounging on the sand, driving a vintage convertible, or riding a bike while wearing a super cute but totally impractical dress. She's barefoot and carefree. But if the text doesn't take me THERE (that sand, that car, that bike!), if the dialogue is meh, if the characters are too ordinary, I quit. DNF!
What is a beach read, anyway? The phrase is more a marketing term than a genre (hence those cover designs). To me, it's any book I want to get totally lost in while on vacation. A book that, after I read the last page, makes me sigh with satisfaction.
I'm not a snob about books (I, too, stalk the "Speed Read" section of the library for the newest Elin Hilderbrand) but I do have standards, and even my beach reads must meet them. In fact, I have even higher standards for my beach reads, because everything about a summer reading experience should be idyllic. If I'm going to read a mediocre book, I can do that while I'm waiting in line at the RMV or on hold with my insurance company. Vacations are about treating myself and I want the same for my friends. So, when they ask for advice, I consider these criteria for a good beach read.
**I can't put it down. There is nothing like curling up in a beach chair with a book so good that I forget to eat lunch. Better yet, I mindlessly consume half a watermelon and a bag of potato chips by page 25 (Where did the time go? And those chips?). If I finally look up from my book and realize hours have passed, my foot is asleep and I'm getting a sunburn, that is a good beach read. "Squeeze Me" by Carl Hiaasen is a winner in this category, as are "Summer Stage" by Meg Mitchell Moore and "City of Girls" by Elizabeth Gilbert.
If I finally look up from my book and realize hours have passed, my foot is asleep and I'm getting a sunburn, that is a good beach read.
**The writing must be beautiful and imaginative. The best plot in the world cannot make up for lackluster writing. I want sentences that demand I pause and read them again. I want to laugh and read passages aloud to friends, so they laugh as well. Summer (like life itself) is too short to waste on language that doesn't sing. Yaa Gyasi's "Transcendent Kingdom" definitely fits the bill, as does "Dinosaurs" by Lydia Millet. And dialogue in "The Thursday Murder Club" books by Richard Osman simply oozes the most delightful British charm.
**The book benefits from undivided attention. Even great books are hard to love if I experience them gradually — a few pages a day for weeks on end. Stories with shifting timelines, lots of characters or complicated plots are best read in one sitting (what a luxury!) and are well worth the investment. What better time to do this than on vacation? "The Love Songs of WEB DuBois" by Honorée Fanonne Jeffers is 797 pages of perfection. "Great Circle" by Maggie Shipstead and "The Old Drift" by Namwali Serpell are similarly epic and awesome.
**It doesn't have to be fiction. True crime, biographies, histories – I've cheerfully lugged all these on vacation and curated reading schedules (with that spreadsheet again) that alternate between fun novels and tomes about Tudor monarchs, the opioid crisis, and Frederick Douglass. Lately, I've been drawn to historical accounts of maritime disasters. "Unsinkable: Five Men and The Indomitable Run of the USS Plunkett" by James Sullivan is one of my favorites. "Bad Blood" by John Carreyou (about Theranos and Elizabeth Holmes) is timely because the protagonist recently surrendered to federal prison. "The Hemingses of Monticello: An American Family" by Annette Gordon Reid is must-read American history.
**Check out a physical book from the library is my last bit of beach reading advice (in honor of my grandparents) and even more retro than my shipwreck obsession. The weight of a book in your hand is one of life's old-fashioned pleasures. Plus, a library book connects us to others who've checked out the book, perhaps to accompany them on their own beach vacations.
If I turn to the first chapter and a little sand falls out, I know I have a winner.
Follow Cognoscenti on Facebook and Instagram. 
Looking for more summer reading recommendations? Sign up for WBUR's Beach Books, a seasonal newsletter, here.