There's no one way to be a Boston sports fan
There are rites of passage as a Boston sports fan. Fenway Park on a drizzly 54-degree day in June. Joining the fray of college kids on Comm. Ave on Marathon Monday. Watching the Pats game at a dive bar on the North Shore — or anywhere, really.
Sports are an integral part of Boston's culture, and if you live here, it's worth being a fan. Even if you think sports are for meatheads and old guys; or generally have no desire to devote any emotional energy or time to watching adults (mostly grown men) play games.
To all the Boston newcomers, I was once like you. I wasn't born loving Boston teams: My dad's from Chicago — and by birthright I root for the Cubs. But as a kid growing up in central Connecticut, I needed a team to cheer for closer to home. Half the friends in my elementary school rooted for Boston squads, while the other half pulled for New York. For a while — I'm embarrassed to admit — I had a Yankee lamp on my bedside table and stowed a Rickey Henderson rookie card under my mattress.
I switched allegiances when I came to Boston for college more than two decades ago. I still can't rattle off Bill Russell statistics or describe with any accuracy what made Ted Williams' swing so beautiful, but I've begun to link milestones in my life with Boston games I remember. These memories make me proud of my adopted hometown and remind me of people I love. You can start collecting them, too.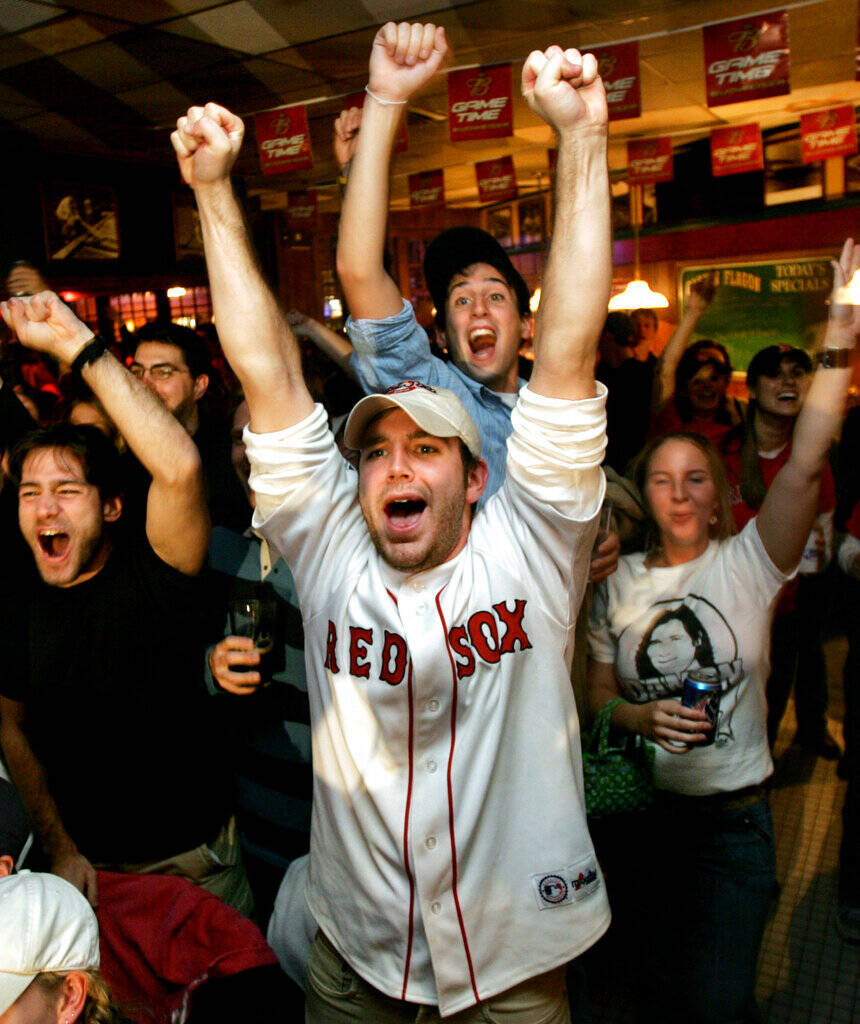 During the 1999 ALCS, I was living in a rickety triple decker in Somerville — my senior year of college. That series delivered my first real heartbreak as a Red Sox fan (Yankees won it, 4 to 1). One of my housemates was a die-hard New York fan and we nearly came to fisticuffs: How could she side with those cocky know-it-alls? I recall having a lot of rage for Chuck Knoblauch of all people.
By 2002, I was a young 20-something trying to make my way in New York City. My address was in Carroll Gardens (where I rented a 7x7 room in a big brownstone), but I spent most nights at my boyfriend's apartment in the East Village. We watched the AFC divisional playoff game, forever known as the "Snowbowl," at a bar on Third Avenue. It was 25 degrees in Foxboro that night — a full-on blizzard, the snow falling so fast you couldn't make out the yard lines. Adam Vinatieri made a 45-yard field goal through the driving snow to send the game into OT. After that game, I fully adopted the "gritty New Englander" persona. I remember standing at the bar, telling anyone who would listen: Oh yeah, I went to school up there. People are so crazy for the Pats. It might've been the first time I thought about making Boston "home" for good one day.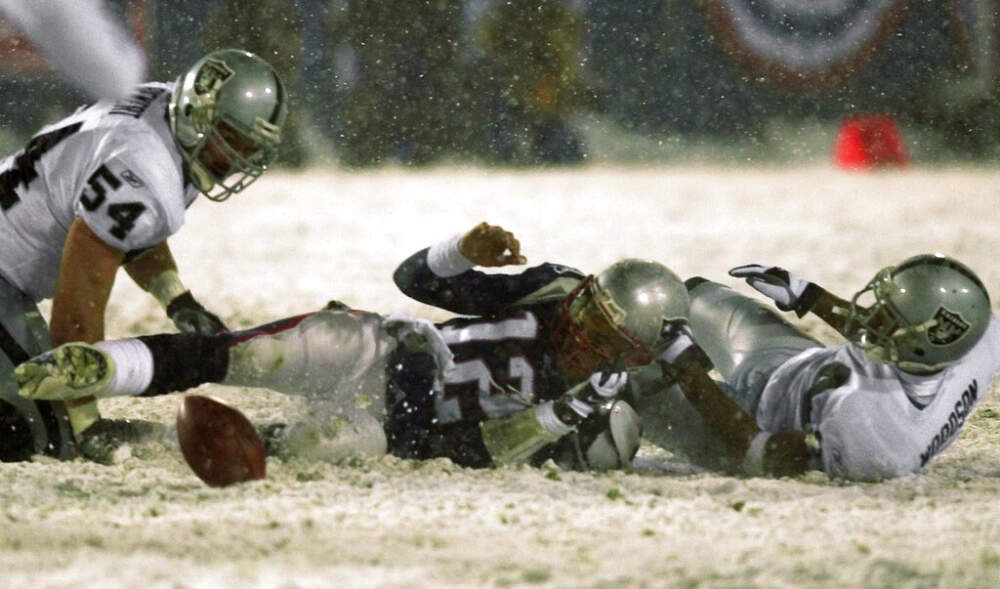 In 2004, during the Red Sox's improbable World Series run, I was working on a political campaign in South Dakota. I was profoundly unhappy and suffering from panic attacks — it was the worst experience of my career. But I caught snippets of the final four games of the ALCS against the Yankees. Cheering on Pedro and Papi helped me stay tethered to home. I remember thinking if the Sox could survive, so could I. They did; I did too.
Skip ahead nine years and two lifetimes to October 2013: I was six months pregnant with twins when I scored tickets to Game 6 of the ALCS: Red Sox vs. Tigers. I went to the game with my husband and parents. We sang "Sweet Caroline" in the 8th inning, serenading my own sweet Caroline, then in utero (though I didn't know her name yet). This game was mere months after the Boston Marathon bombing, so a victory that night was more than a win. It was a statement about the city's heart and resilience.
At the heart of that hope is the start of a story: when a game begins, we don't know how it will end.
And in 2022, I took my dad to a game at the TD Garden that just happened to be the night the Celtics retired Kevin Garnett's number. It was the first time since the beginning of the pandemic that either of us attended such a large public event. It was glorious. Celtics lost to the Mavericks, as I recall. But that didn't matter. We were in the company of thousands, drinking over-priced beer and bopping along to the jumbotron in our balcony seats. It was wonderfully, joyfully normal. A glimpse of life as we once knew it.
Each of these games brings me back to a specific moment in time, and a younger, different version of myself. There's a timelessness to it. Yet as deeply as these recollections are tattooed on my brain, the hallmark of sport is impermanence. Players get traded or injured, luck changes, team dynamics are a complex alchemy that's impossible to replicate. The best athletes live moment to moment, like goldfish, as Ted Lasso would say. It's a quality that ensures hope at the beginning of every season, no matter what happened the year before.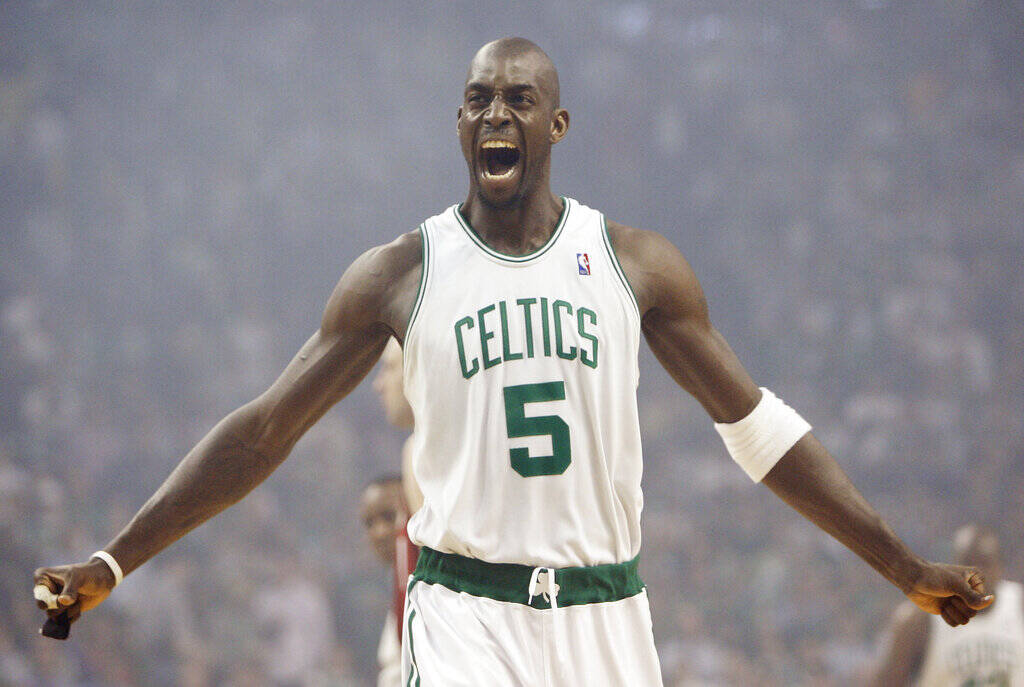 That hope gave Sox-superfan Doris Kearns Goodwin the title of her memoir about baseball and life, "Wait Till Next Year." And it's what inspires my dad to tell my brother and me:  "This is it, kids! This could be the year the Cubs win it all!" each and every February when pitchers and catchers report to spring training. At the heart of that hope is the start of a story: when a game begins, we don't know how it will end.
Of course professional sports are not immune to outside forces — the money, stats, steroids, endorsements, stadiums, ticket prices — but the contours of the games we played 100 years ago are about the same: three outs, four downs, two halves, three periods.
People new to the area quickly learn what many of us long-time transplants and homeowners know already: Boston doesn't have the glitz or glam of New York City. We're smaller, less electric. We have history in spades, but none of it is as majestic and grand as what you can see on any old corner in Washington, D.C. The city is evolving — evident in rising centers of political power with people like Ayanna Pressley and Michelle Wu — but in many ways, it's still a parochial place, where street corners alternate between Dunkin' and Catholic parishes. There's a chip on our collective shoulders.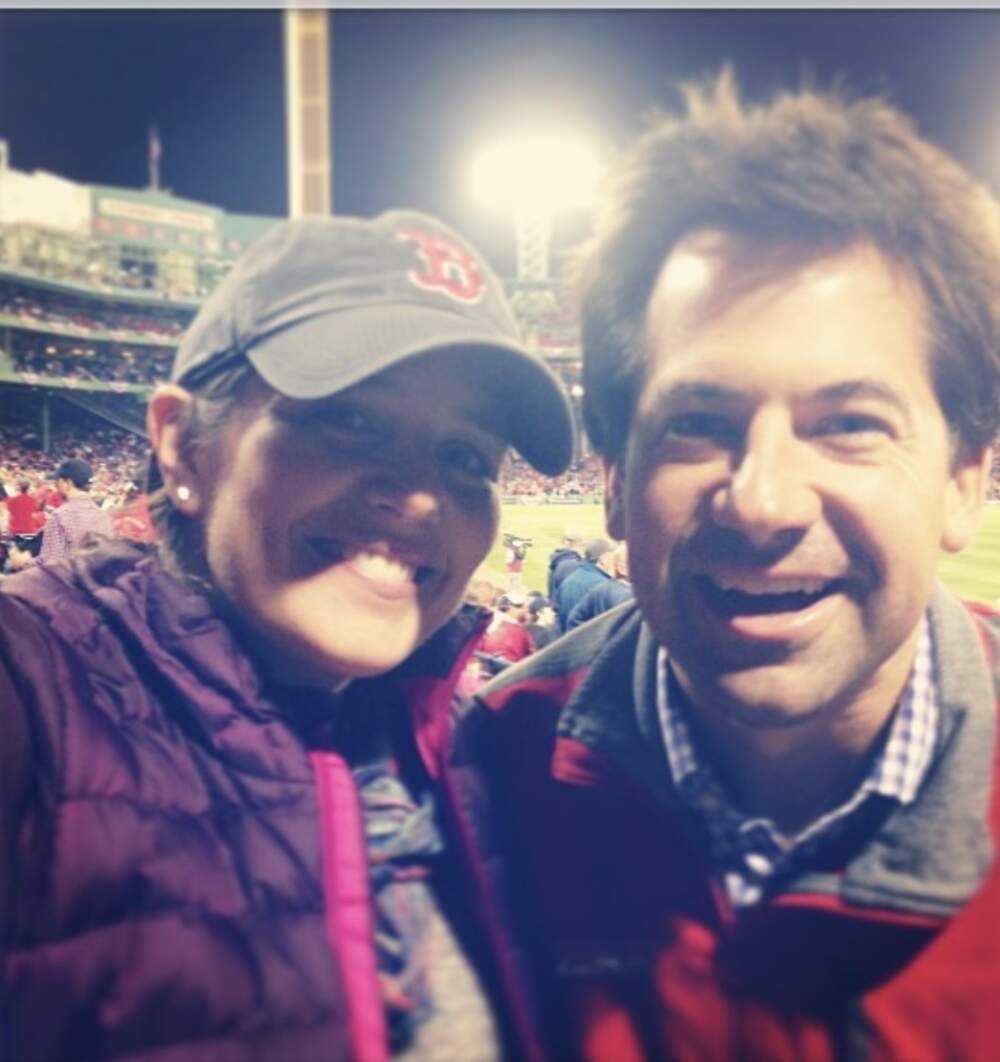 But sports? That we have cornered. All you need to do is pick a team: Red Sox, Celtics, Patriots, Bruins. The New England Revolution if you're a soccer fan. Runners swear we are home to the greatest stretch of 26.2 miles in the world. And women's professional sports, finally, are finding a toe-hold, with the Boston Pride and the promise of a NWSL expansion team.
The best part? There's no one way to be a Boston sports fan.
You can be a fan for the history of it. Fenway Park opened in 1912, making it the oldest ballpark still in use in the major league. The Boston Marathon's in its 127th year. The Celtics have been around for 74 seasons.
Love it because Boston teams win — a lot — when it counts. Since 2000, our teams have won 12 championships. No city has won more during that time period.
Love it for the camaraderie you can build with your neighbors and your friends who, years later, may feel more like family, as you groan and cheer in solidarity.
Love it for the memories you'll make to mark moments in time.
Like the long-time NPR show made clear, sports — especially being a fan in Boston — is much more than only a game. Go Sox.