'Everything will change' — except the music we fall in love with when we're young
A nostalgia playground popped up in Boston this week, just for two nights, when Death Cab for Cutie and the Postal Service reunited as part of their 20th anniversary tour. The bands co-headlined, each playing their seminal 2003 albums, "Transatlanticism" and "Give Up." I know every song by heart — I have for the past 20 years.
In anticipation of their Boston tour stop, I found myself diving back into these albums that were essential to my teen identity. I expected to feel a rush of early 2000's glee — a flood of gel pens, the ghosts of Hollister polo shirts past. What I didn't anticipate was that alongside my joy, there would also be pain.
When asked about the tour, Ben Gibbard — front man of both bands — claimed he's never had a more creatively inspired year than 2003. He was just 27-years-old; it was a time when he could move apartments in his car. Death Cab for Cutie has continued to make music, releasing their 10th studio album last year. But those early albums were the ones that changed Gibbard's life. In a recent New York Times interview, he noted, "It is most likely that the records that will be on my tombstone have already been made."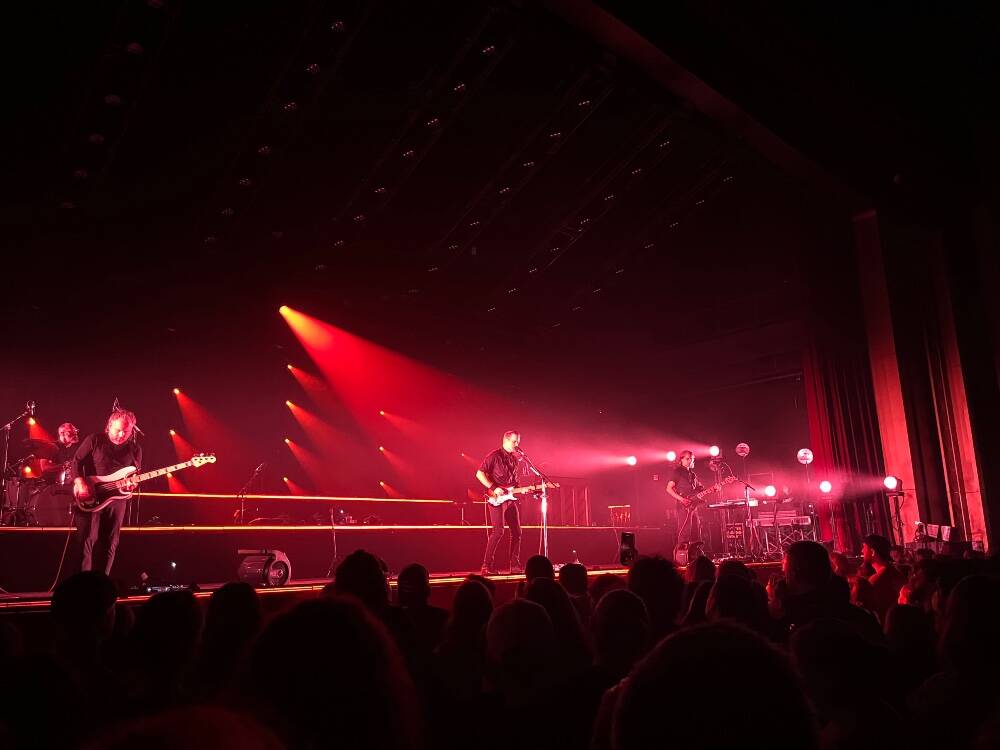 As I reflect on that year in my own life, I realize that I've never had a more cherished one. In 2003, I was in my last year of middle school. My class size of 30 meant I knew everyone, but within that, I had an especially tight-knit friend group of five. We sat together in every class, passed inside jokes on wide-ruled paper and spent our nights chatting on AOL Instant Messenger. We burned CDs for each other — The Postal Service's "Give Up" being one of them. I remember thinking how popular teen TV shows at the time like "Dawson's Creek" and "One Tree Hill" fictionalized friend groups like ours, but I had the real thing.
What 13-year-old Sara of 2003 didn't know — to borrow an often-chanted lyric from The Postal Service themselves — was that everything will change.
That next year, in high school, our class size exploded, and my friend group splintered into different homerooms and electives. We'd reunite at lunch hour, but little by little other classmates joined in. New inside jokes started zinging around me, while I still clung to the old ones. Weekend plans phased me out. My IMs went unanswered. It hurt to watch these subtle shifts erode the foundation of my closest relationships. Back then, I didn't know how to articulate my pain — but Death Cab for Cutie did.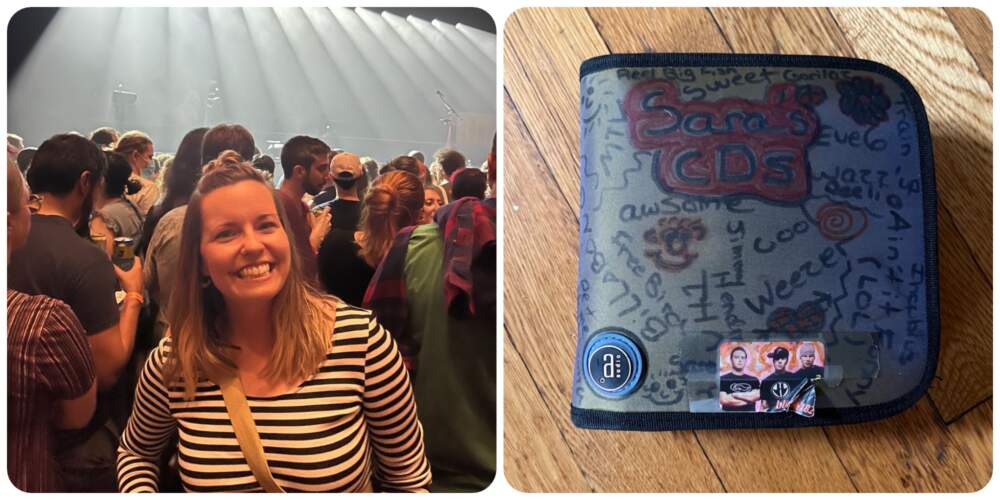 I discovered "Transatlanticism" at the mall in the CD stands of FYE. I studied the album's cover, a black crow tangled in red thread (an image later made famous as a poster in Seth Cohen's bedroom on "The O.C.," only solidifying it further in the Millennial hall of fame). On the ride home, I raced to tear off the plastic wrapping and pop the CD into my Walkman. That afternoon in the backseat of my family's Honda Odyssey minivan, I discovered a new kind of friendship.
Death Cab's romantic, poetic lyrics were unlike anything I'd heard before. Lines like "I need you so much closer" — and "cause it's too important to stay the way it's been"-- gave voice to my hurt and sense of loss. But it was more than that. I didn't know then that those lyrics were teaching me how to be alone. That it was okay to be. That to sit with my feelings, in their complexity and loneliness, wasn't weird. And even though so much about that time was uncomfortable, I took comfort in that.
I recall countless late-night hours spent in my periwinkle bedroom, listening to these songs on repeat on my Walkman, whisper-singing every word.
Listening to these albums now, it's impossible for me to untangle where the nostalgic bliss starts and the still-lingering pain ends. Twenty years ago, I judged my friends for moving forward. Ever since, I've judged myself for failing to move with them. I recall countless late-night hours spent in my periwinkle bedroom, listening to these songs on repeat on my Walkman, whisper-singing every word. I treasure those hours, even in their challenging season.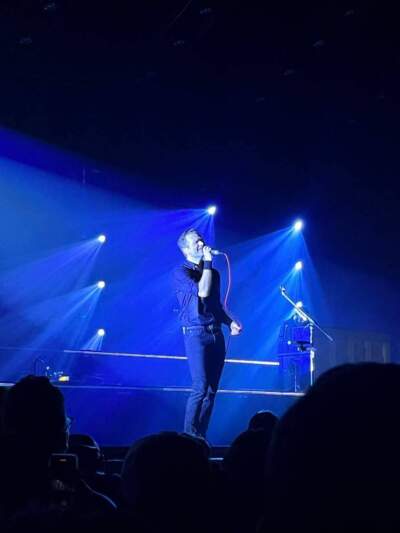 I've fostered plenty of new friendships over the last couple of decades. I've even exchanged a burned CD or two — or, nowadays, a Spotify playlist. I've built a full, happy life. But the memories still sting. I'm not the first to find that memories hide in the melodies we love. At the show, I invited all memories to join me — come what may.
I went to the show solo, by the way. But I was far from alone. In 2003, I never imagined that I'd be lucky enough to one day marry someone who I would text, mid-set, "I am so happy right now,"  and know that he'd get it. I landed near a cadre of equally pumped mid-30's concert goers, swapping "where were you when you first listened" stories, then, soon after the lights went down, shouting in unison: "So this is the New Year…"
I knew every song by heart, and so did everyone else.
In the sea of 5,000 swaying and singing bodies, I doubt I was the only one navigating a complex nostalgia. But we were there together, celebrating and honoring two bands we still love, scream-singing the words that still mean something to us.
And Ben Gibbard seems to be of like-mind. He said of the tour: "Reflecting on who you were 20 years ago is necessary to understanding who you are today… I'm looking forward to it. There are no skeletons in those records that I can't face head-on."
Twenty years on, change is something we all know. But we're still here. For a few songs, the backing instrumentals faded, and Ben took the mic and sang near a capella at the edge of the stage. As he hit the high notes, and in between breaths, I caught him smiling just like I was.