I left Venezuela seeking safety — my life shouldn't be fodder for a political stunt
---
Editor's note: On a sunny September day in 2022, a group of men, women and children from Venezuela who were seeking asylum in the U.S. began their day in San Antonio, Texas. The 49 migrants boarded two planes they'd been told would take them to Miami, where jobs and housing awaited. 
Instead, they were stunned to land 1,500 miles north on Martha's Vineyard. They found themselves at the center of the national political tempest over immigration, after Florida Gov. Ron DeSantis took responsibility for chartering the planes. 
The Venezuelans were harbingers of a wave of migrants sent north by Southern states. Massachusetts family shelters are now full and the state has created a waitlist for families who need housing. New York City, where more than 100,000 migrants have arrived in the past year, has also stopped guaranteeing beds for single adults who have hit shelter time limits.
One of the people who landed on the Vineyard was a young man, Eduardo, who arrived with his girlfriend. He left Venezuela to seek work in America and send money home to his elderly parents. Eduardo, 26, has spent the past year trying to understand why he and the others in his group were tricked.
"I do not understand why they used us like that," he said in an interview, speaking to Cognoscenti in Spanish. "We are also human beings."
Since he fears that speaking publicly may harm his asylum case, which is pending in federal court, WBUR agreed to identify Eduardo only by his middle name. He and his girlfriend now live in southeastern Massachusetts. Lawyers for Civil Rights has filed a class action lawsuit against DeSantis and other officials, arguing the Venezuelans were lured across state lines on false pretenses.
These are Eduardo's own words, translated into English and edited for length and clarity.
— Kathleen Burge
---
I am glad I made it to the U.S. but what they did to us, it has influenced me emotionally. When we watch the news and see all the bullying toward us, it weighs on us a lot. We are bullied through social media, and when we see all of that, it takes its toll on our mental health.
I saw a photo of me and my partner, a photo taken secretly by a reporter when we arrived. People turned it into a meme. We feel bad that people are making fun of us.
My parents knew. I didn't say anything, but they knew because the news had gone viral on social media and TV all around the world. They were very worried for me.
My mom is a hard-working woman but Venezuela is living through a crisis, and they are under an unbearable regime. There is no food. My father is a man in his 80s and he is ill.
My parents are glad that their son is in a prosperous country where dreams come true. They hope that one day, once I start working, I'll be able to help them.
Also, they say that they feel bad about all that has happened, what we are facing and how we were used.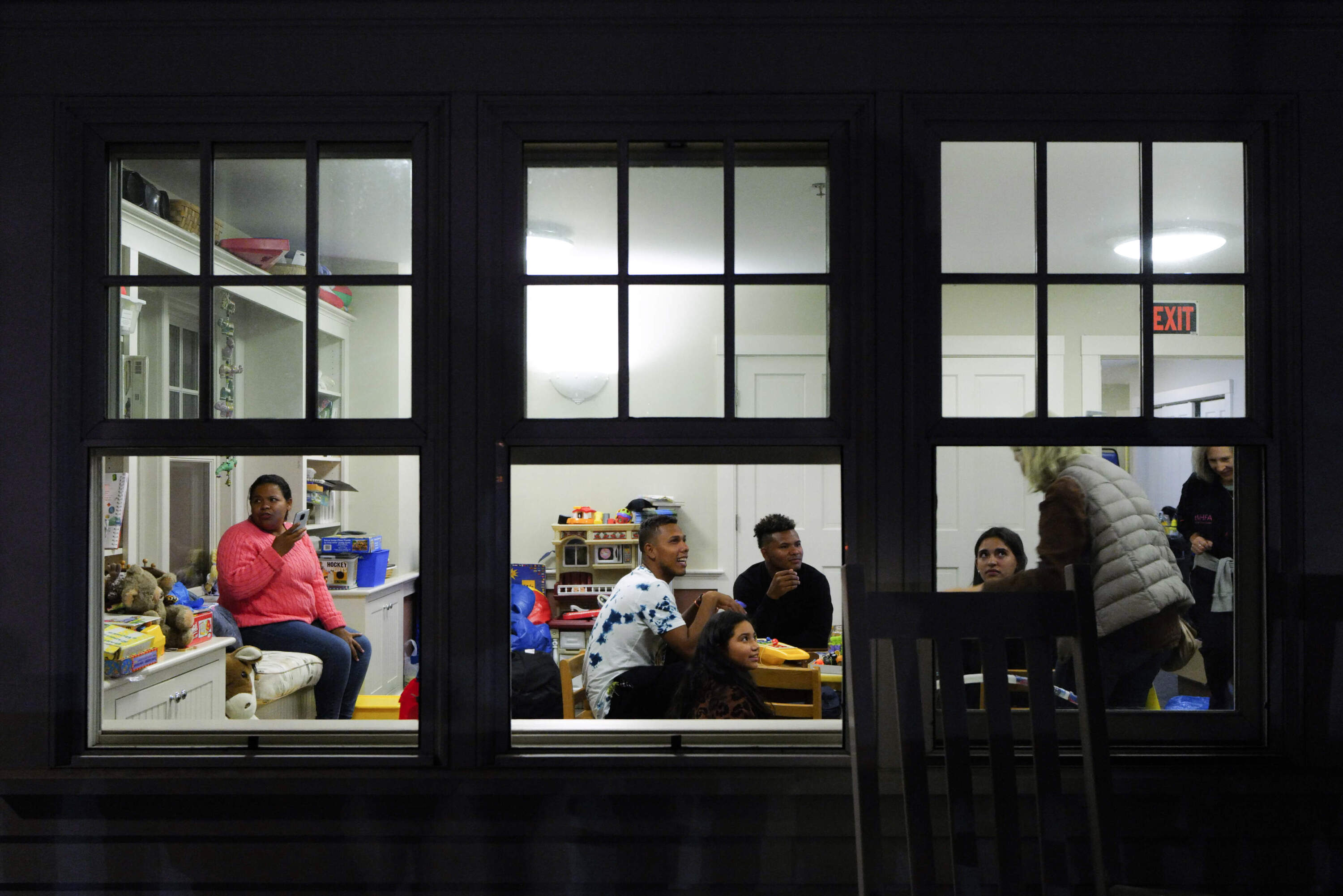 I got to San Antonio by bus and reached "San Pedro 7000," [a shelter], and while we were outside a lady approached us offering help — fake help. She told me my destination was Miami. There were two planes of us. They told us to turn off our phones and to not to communicate with anybody. But 10 minutes before landing, she handed out Massachusetts brochures.
In Martha's Vineyard, they opened a school so we would not be cold in the street. Then they took us to a church because there were so many of us. The community of Martha's Vineyard helped us. Later we were relocated to a military base, so they could take our information and be registered. I don't remember exactly how many days I was there.
Lots of people came. They offered to take us home with them and help us with our immigration process, and help while we waited to get our work permits, so we could work and save money for rent and be independent.
We talked about what was going to happen to us. We wondered what we did wrong to be treated like this, to be used in this political way.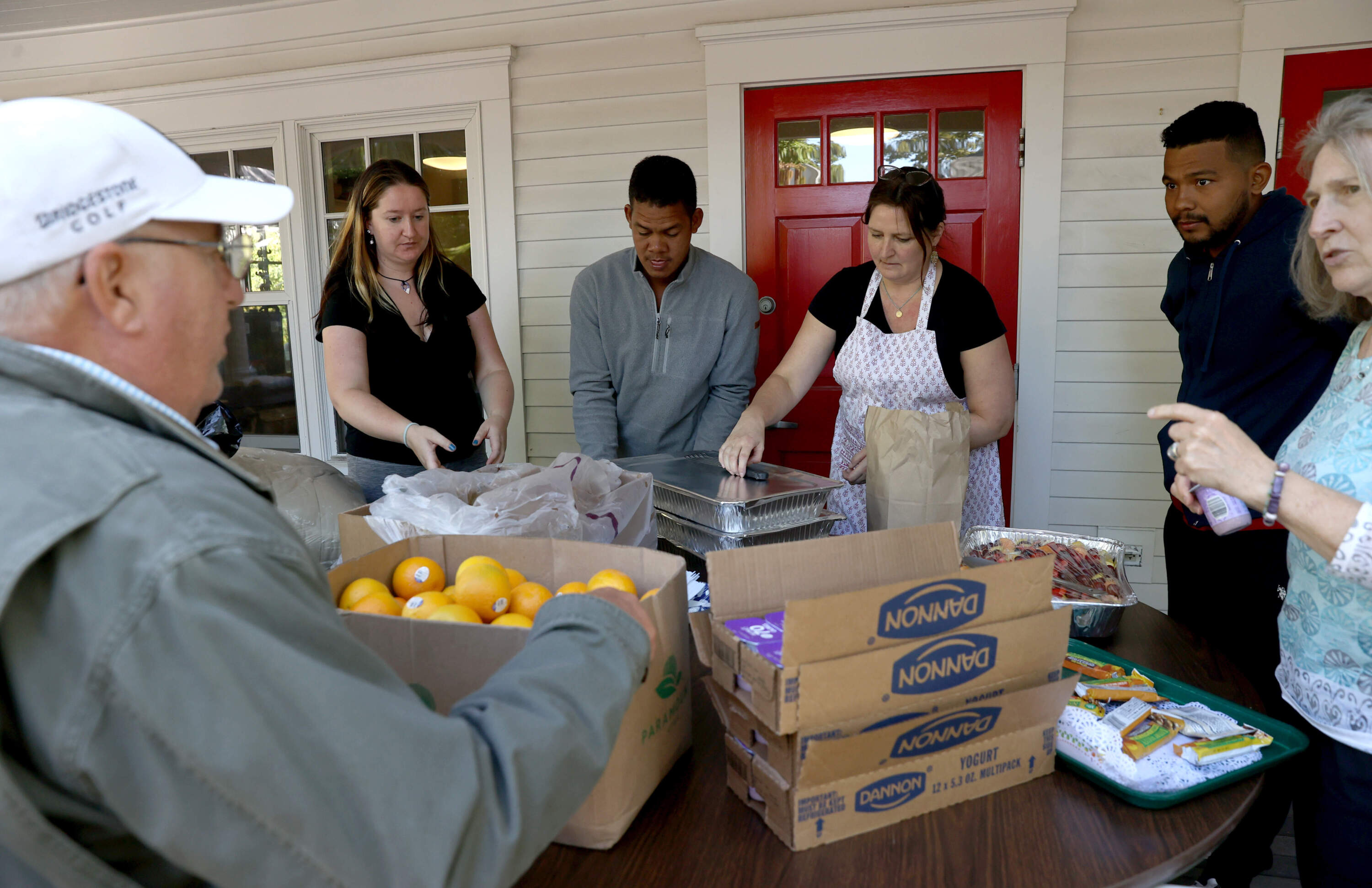 There were people who helped us. A lady from church offered us housing and I decided to accept it. She is a 78-year-old lady with Parkinson's and lives alone. I felt safe with her because she is from church. I help her around the house. I help her with her dog. On Sundays, I go to church with her.
We all cook at the house. The lady of the house makes American food and we make arepas. We vary our dishes.
Meanwhile, I am waiting patiently for my work permit, so one day I can work for the state building houses, maintaining the streets. That is my dream, to work and serve the community.
I'm studying English with JVS. They gave us free laptops and offer classes twice a week.
I'm suspicious of new people, you know, because I don't know their true intentions.
I told my partner to come with me for this interview but she still fears for her life. She is scared, she does not want to do an interview because there are a lot of media networks looking to stir trouble. That's a problem for us.
Truly, people here are very kind. I feel good — but sometimes, I worry because I fear that the other people will come back.