Report: Judge Approves $200M Settlement Plan For New England Compounding Center Victims
This article is more than 5 years old.
A Massachusetts bankruptcy judge gave verbal approval for a $200 million settlement plan for victims of a national meningitis outbreak linked to the New England Compounding Center, the Boston Business Journal reports.
At least 64 people died, and over 750 were sickened due to tainted steroids from the NECC, according to the CDC.
A news release from lawyers involved in the case says that payouts to victims and other creditors could start before the end of the year:
Judge Henry J. Boroff of the United States Bankruptcy Court for the District of Massachusetts today said he would approve the Chapter 11 Plan of New England Compounding Center ("NECC"), the compounding pharmacy involved in a deadly national meningitis outbreak.  Under the confirmed Plan, approximately $200 million will be available to compensate NECC's creditors, including victims who became ill or died as the result of receiving an injection of the tainted steroid. Over 98% of creditors that voted on the Plan voted to accept the Plan...

The Plan establishes a Tort Trust for compensating those persons that have suffered personal injury and/or death due to allegedly contaminated drugs compounded by NECC.

The Tort Trust will be funded by the proceeds of the Trustee's settlements with NECC's shareholders, various clinics and health care providers that administered NECC drugs, and companies that had business relationships with NECC. Those parties will receive releases from NECC-related liability, as well as injunctions in aid thereof, in exchange for their substantial contributions.  The Trustee and the Committee anticipate that distributions to victims from the Tort Trust may commence before the end of the year.

The Centers for Disease Control estimates that at least 751 people nation-wide have been diagnosed with fungal meningitis or other serious injuries as a result of the administration of NECC products.  At least 64 deaths have been confirmed.

Paul Moore, the Chapter 11 Trustee of NECC and a partner at the law firm of Duane Morris LLP, which also serves as his counsel, said: "My principal mission since the day I was appointed was to recover as large a sum as possible for the benefit of those who died or suffered serious injuries as a result of this tragic outbreak. I am pleased to have succeeded..."
Update: Here's more from WBUR's Martha Bebinger: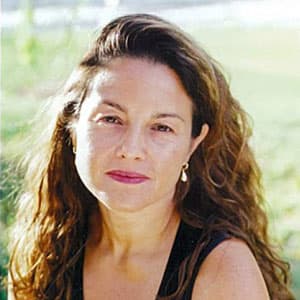 Rachel Zimmerman Health Reporter
Rachel Zimmerman previously reported on health and the intersection of health and business for Bostonomix.