The Checkup: How To Feed Your Muffin Top, And Other Weight Loss Wisdom
This article is more than 5 years old.
If you've ever hated your weight or wished to trade in a specific body part, or yearned to step off the debilitating dieting roller-coaster, you are so not alone. Indeed, you are us.
So here, we vent about our personal challenges — how to finally lose that last 10 pounds, escaping from our self-imposed food prisons — and explore some new strategies for relief. It's all in the latest installment of our podcast, The Checkup, a joint venture between WBUR and Slate. We call this episode "Muffin Top," Download it here before your next meal.
•First, we explore Motivational Interviewing, an increasingly popular technique that can spur you toward making changes in your eating and other behaviors. Included: A new book with the subtitle: "How the Power of Motivational Interviewing Can Reveal What You Want and Help You Get There."
•We ask an eating disorders expert about why diets don't work and whether we've entered a post-Weight Watchers era.
•And we also also get intimate about the psychic costs of actually achieving your goal weight and trying, desperately, to maintain it.
In case you missed other recent episodes: "Teenage Zombies," explored the curious minds of adolescents, with segments on sleep, porn and impulsive choices; "Power to the Patient" looked at ways we can all feel in more control of our health care; "High Anxiety" included reports on hormones, parenting and fear of flying; and "Sexual Reality Checks" examined penis size, female desire and aging.
Better yet, don't miss a single episode and just subscribe now.
Each week, The Checkup features a different topic — previous episodes focused on college mental health, sex problems, the Insanity workout and vaccine issues.
If you listen and like it, won't you please let our podcasting partner, Slate, know? You can email them at podcasts@slate.com.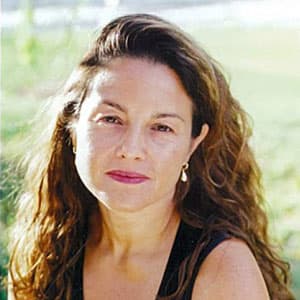 Rachel Zimmerman Health Reporter
Rachel Zimmerman previously reported on health and the intersection of health and business for Bostonomix.