State Legislature Hears From Both Sides On Doctor-Assisted Suicide Bill
02:02
Play
This article is more than 3 years old.
Compelling arguments on both sides of the doctor-assisted suicide debate were presented at a State House hearing Tuesday afternoon.
The Legislature's Committee on Public Health is once again considering a bill that would allow doctors to prescribe lethal doses of medication to terminally ill patients.
The bill is similar to a ballot initiative that was narrowly defeated by voters three years ago. Patients with an incurable illness, judged by a doctor to be within six months of death would be able to request a lethal dose of medication that would end their lives. The request would need to be made before two witnesses, including one non-relative. The patient would also have to meet with a counselor to ensure they were not suffering from any psychological conditions that might be affecting their judgement. Marblehead State Rep. Lori Ehrlich said the bill gives terminally ill patients a choice.
"We are nothing, if not a compassionate state," says Ehrlich. "And it doesn't fit that we are telling residents of Massachusetts who are facing terminal illness, with accompanying pain and loss of dignity, that they must endure it all, or if they want more options, pick up and move to another state where the law is already in force."
Oregon, Washington and Vermont currently permit doctor-assisted suicide for the terminally ill. California joins that list in January. Opponents of the measure say it may open the door to unintended consequences. Laura Lambert, a cancer surgeon and palliative care physician at the UMass Memorial Medical Center in Worcester, calls the bill a personal death panel in a bottle.
"If passed, rather than encouraging our society to demand better palliative and hospice care, this bill runs the risk of creating a society expectation of a duty to die," says Lambert.
Earlier this week, legislative leaders were non-committal to the future of the bill, with Gov. Charlie Baker saying he's taking his lead from the voters who rejected the referendum in 2012.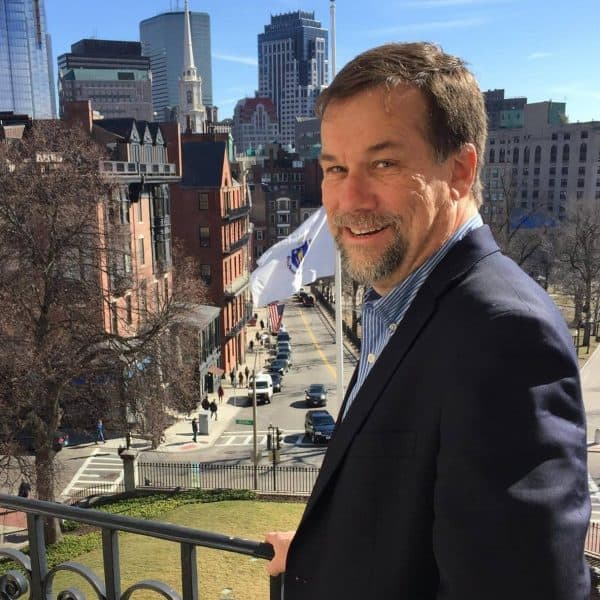 Steve Brown Senior Reporter/Anchor
Steve Brown is a veteran broadcast journalist who serves as WBUR's senior State House reporter.