Baker: 'Enormous' Testing Increase Will Mean 3,500 Per Day By Early Next Week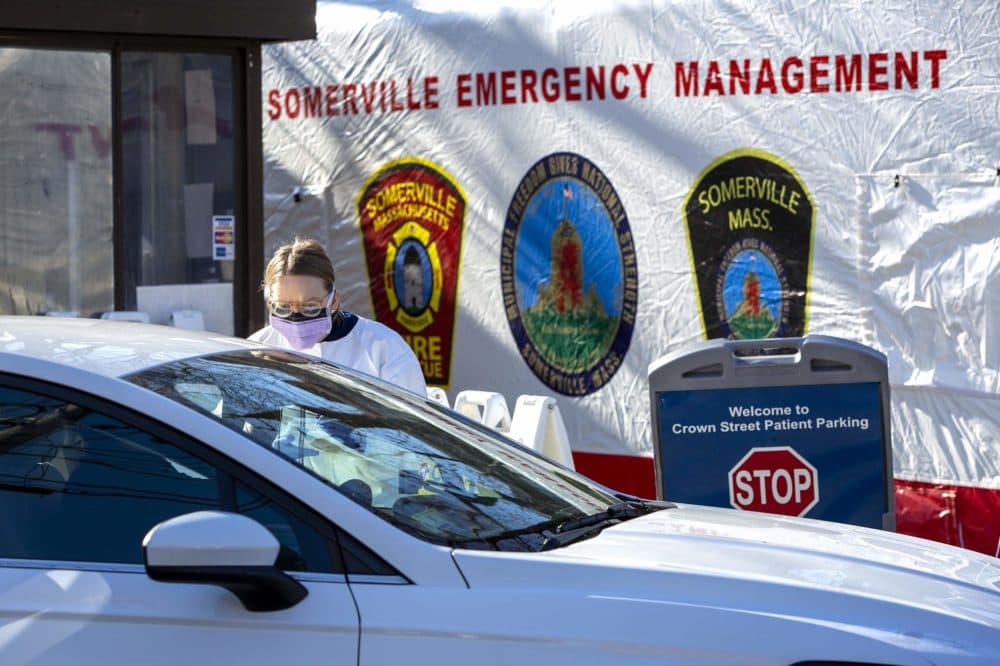 This article is more than 1 year old.
Gov. Charlie Baker toured a new COVID-19 testing site Thursday at Quest Diagnostics in Marlborough, promising that Massachusetts will be able to do 3,500 tests a day by early next week. Quest started COVID-19 testing at the facility today.
"We believe that over the course of the next several days and weeks, there will be an enormous increase in the amount of testing that takes place in the commonwealth of Massachusetts," Baker said. "It can't happen fast enough."
Massachusetts Health and Human Services Secretary Marylou Sudders, who is also in charge of the state's Coronavirus Command Center, says the 3,500-a-day number is based on looking at South Korean models and projecting what would be needed in the state.
"If you just use their demographics to our demographics, which is not the most precise estimate ... that would be a reasonable place to be," Sudders said. She said the state Department of Public Health lab can conduct 400 tests a day, and that two other commercial labs besides Quest are testing.
Testing priority will be given to health care workers and first responders, Sudders said.
Quest CEO Steve Rusckowski said the Marlborough site is Quest's largest facility and will process between 2,000 and 3,000 Massachusetts tests a day. He said the company's goal is to process 20,000 nationwide tests a day by Saturday, and that it takes three to four days to get test results.
Rusckowski said Quest is also looking at testing supplies, as some health care providers are reporting that shortages of supplies like swabs and vials are further hampering the ability to conduct tests. Rusckowski said Quest has shipped out close to 300,000 testing supplies in the last few weeks and is looking at prioritizing supplies to areas that have higher testing demand.
"We're also considering taking some of the inventory from existing physicians and hospital systems where they don't have the demand and the shortages," Rusckowski said. "And moving it to those hotspots."
Baker has repeatedly admitted there are problems with testing, much of which he says are due to delays and snafus on the federal level. But he says it will improve quickly with help from labs like Quest and the Broad Institute, which expects to soon start processing 1,000 tests a day.
"I fully believe that we in Massachusetts are doing the things we need to do to catch up," Baker said. "But there's no question that the federal government has a lot of catching up to do as well."
---
Correction: Due to an editing error, an earlier version of this post misstated the number of Massachusetts tests Quest Diagnostics hopes to conduct per day by next week. We regret the error.
This article was originally published on March 19, 2020.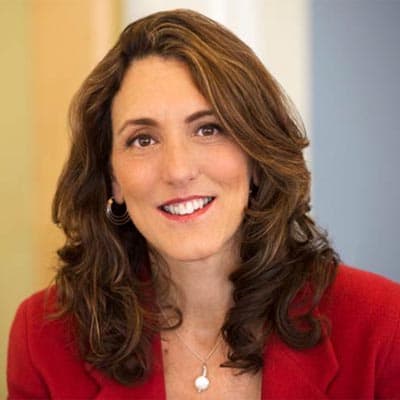 Deborah Becker Host/Reporter
Deborah Becker is a senior correspondent and host at WBUR. Her reporting focuses on mental health, criminal justice and education.