New Parents Adjust To Raising Children During A Pandemic
05:50
Play
Raising young children can be an exciting yet stressful time for new parents even under normal circumstances.
Now, the onset of the coronavirus outbreak has thrown another complicating factor into the already hectic lives of parents, especially those with newborns.
A few Boston families told WBUR's All Things Considered how the pandemic has changed their parenting experience.
Here are the highlights from their stories, lightly edited for clarity.
Interview Highlights
Sara Zrike
On her daughter's birth
I had her on Feb. 7, 2020, right before the coronavirus pandemic started. I had her three-and-a-half weeks early. She was five pounds, five ounces was when she was born and spent a week in the [neonatal intensive care unit]. And I'm very grateful now that she was born a little early, given everything that happened and how things have changed for people having children during the pandemic.
On her concerns about Isabella's future
When we went to the pediatrician for her two-month appointment, one of the questionnaires asked us how Isabella did with new people and being held by others. And we couldn't answer the question because she's really never been held by that many other people. I do worry about socialization and clinginess, because she really hasn't had access to others in over two months now. She's now spent more of her life in quarantine than not.
On the pandemic's effect on Isabella's healthcare
Isabella failed the newborn screening for cystic fibrosis, and we were referred to Children's Hospital to see a pulmonologist. We have not been able to see a doctor. The appointment has been rescheduled four different times. We're waiting on a sweat test to confirm whether Isabella has the disease or not and are obviously devastated if that's what the results end up being.
We've had one telehealth appointment with a genetic counselor but haven't been able to bring her in to take the sweat test that's needed to confirm because it's deemed a non-essential appointment.
On how the outbreak has affected her parenting
I think in many ways, hormonally and emotionally, it's really taken a toll. I think you lean on a support system more than just your partner when you have a new baby and that has been taken away.
Elaun Rave
On home life during the pandemic
I'm a stay at home dad, and so I've always been that home with our kids. But I could not have anticipated how hard this is. It's really, really hard.
Earlier in the quarantine lockdown, I was totally on the bandwagon with a lot of people just being really excited about cooking interesting, cool food all the time. And that has just shifted in the last week or so to just stressing about it, because one of the only things that we have to think about is what meal is next. Somehow that has become more difficult.
On the changes to family life
I think our family is a pretty social family. We like making friends. We like interacting with people. And a long-term concern of mine is what will be the effects of this on how people get to connect? I miss hugging people. I want to be able to hug people again.
And there's a lot of uncertainty right now. I feel really uncertain. And it's an interesting thing being a parent because I think, for children, often, parents are able to provide certainty in uncertain situations. And it's a really crazy place to be in right now to try to provide certainty for your kids.
Kasey Kellam
On adjusting to life during the coronavirus pandemic
I'm an occupational therapist, I work in pediatrics. Right now, I'm just taking some time off of work to be with the kids at home and my husband works in tech in Cambridge. But right now he's also working from home.
This just is not at all what I imagined my postpartum period to be. I expected to have my family around a lot and be with friends and kind of build a community in my local neighborhood in Boston, which I feel like I was just starting to do before all of this happened. And then to feel like that just got taken away has been really hard. And I think especially for those of us with little babies, it just kind of feels like we're being robbed of the postpartum period, which has been really hard.
On her concerns
In the long term, I really do worry about re-socializing. What is that going to look like for all these kids who have been at home with only their parents for months on end? How are they going to kind of reintegrate into society, basically? And just kind of thinking about lingering post-traumatic stress.
This is really a traumatic experience for all of us. And I think it will be, after this is all finished, that we all really realize the toll it took on us. Because I think while we're in it right now, we're just trying to get through it. But I do worry about all kids. And then I think about what is the world going to be like when this ends, and what's it going to be like for these little kids who can't understand it fully?
On her message to other parents
One of my favorite quotes I've seen from my favorite Instagram account for parenting, Motherhood Understood, is it's hard to feel like you're good at anything when you have to be everything right now. So I think for all parents: give yourself a break. We're being asked to do a lot. And this is not normal circumstances.
Rachel Allen
On how the coronavirus has affected her family
The pandemic affected me personally pretty early on when my parents were some of the earliest known cases to come down with the virus. They were on a cruise down the Nile in early March, and when they flew back to the states, they learned that they had been in contact with the virus. About a week later, they started to show symptoms. And the reality of that, combined with new news every day about the virus in the United States, as well as just being a new mom, meant that I was really overcome with anxiety. It was a lot to handle all at once, and it was definitely a bit overwhelming. Thankfully, my parents recovered fully and are doing great now.
But the reality of being a single mom with a 4-month-old returning to work from maternity leave in the midst of a pandemic with really no ability to get help or access daycare or nannies, it was just too much for me to handle. I did it for about two weeks and just realized the impossibility of it. And when my parents recovered from covered and we presume developed some level of immunity, I decided to hightail it out to Philadelphia, where they live and stay with them indefinitely.
If you had told me a year ago that I was gonna be living with my parents again, I would have said you're crazy. But it's actually been a huge blessing in disguise. Not only have I just gotten the help that I need in terms of raising my daughter alone, but I've also been able to see them bond with her in a way that I don't think we would have been able to living apart with me in Boston and them in Philadelphia. I see my parents play with her every single day. She smiles every time she sees them. And it's just been such a joy to raise my daughter with my parents.
This article was originally published on May 14, 2020.
This segment aired on May 14, 2020.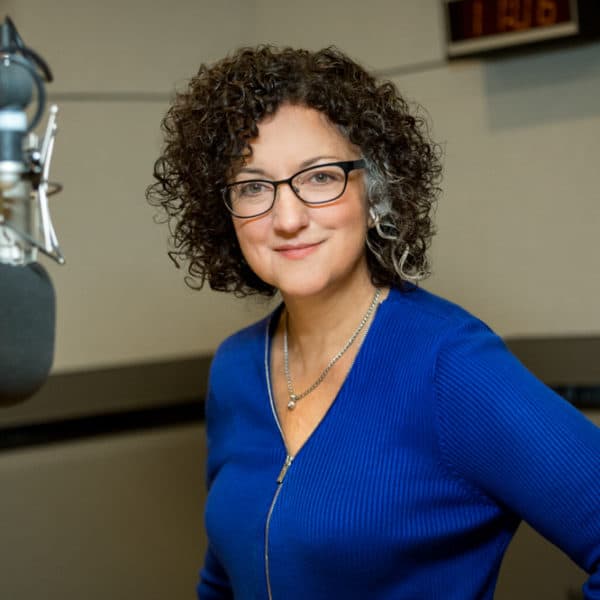 Lisa Mullins Host, All Things Considered
Lisa Mullins is the voice of WBUR's All Things Considered. She anchors the program, conducts interviews and reports from the field.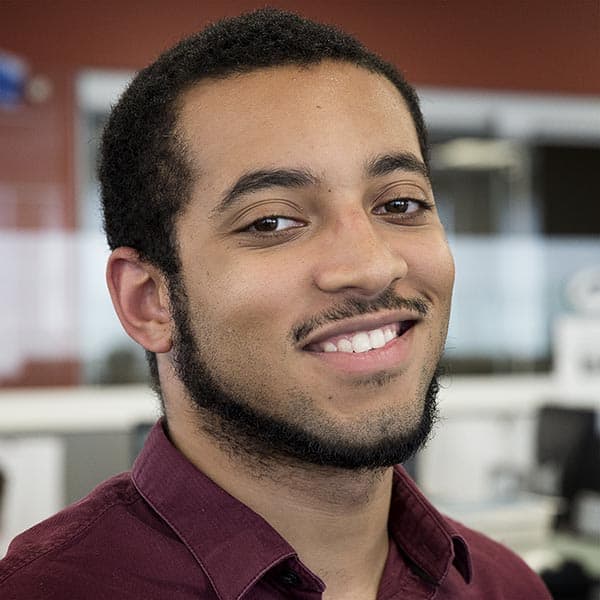 Khari Thompson Field Producer, Morning Edition
Khari Thompson is the field producer for WBUR's Morning Edition.