2 New Species Of 'Bubblegum Coral' Discovered Off Mass. Coast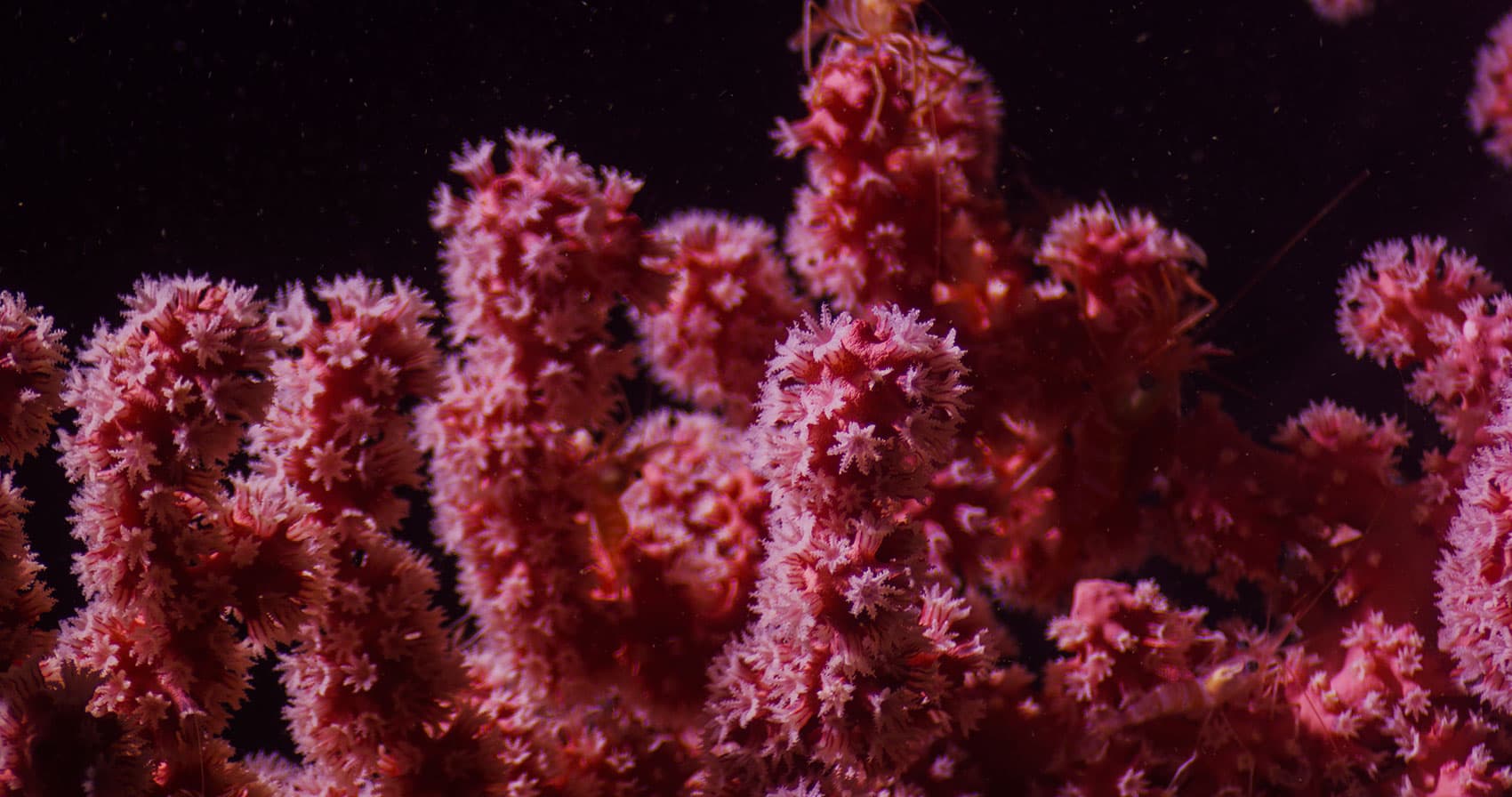 This article is more than 1 year old.
Two previously unknown species of so-called bubblegum coral have been discovered off the coast of Massachusetts.
Woods Hole Oceanographic Institution (WHOI) scientists and their collaborators confirmed the discovery of the deep-sea coral collected during a September 2018 expedition in the Northeast Canyons and Seamounts National Monument.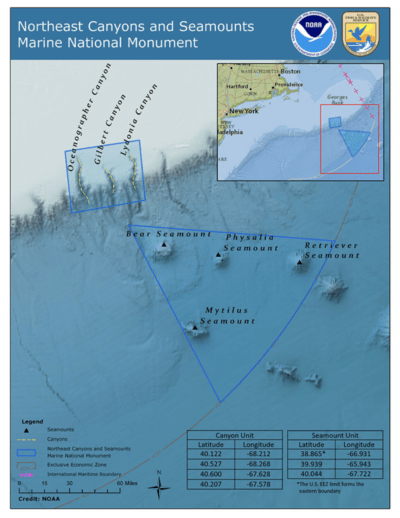 The finding of these two new species demonstrates the biodiversity in this mostly unexplored ocean monument, says Woods Hole deep-sea biologist Tim Shank, lead scientist on the expedition.
"The discovery of new species of coral like this, and likely the animals that live on them, really underscores the importance of understanding the diversity that's out there," says Shank. "This is an untapped resource."
The corals got their name from the polyps that grow on their tentacles, which resemble wads of gum stuck on a tree branch. Shank says the corals grow in shades of red, white, yellow and — of course — pink.
During the two-week expedition, scientists from WHOI and collaborators from OceanX, the University of Connecticut and NASA's Jet Propulsion Laboratory gathered 200 samples of marine life during three dives, including 29 coral samples at depths of 1,211 to 2,963 feet. Using DNA analysis, they have identified two of the corals — so far — as genetically different than previously known species.
"This was just three dives of five hours each," Shank says. "In 15 hours if you can find two new species, that's pretty amazing."
The monument, located about 100 miles southeast of the Massachusetts coast, was created by President Obama in 2016 and remains the only national marine monument in the Atlantic Ocean. It covers an area about the size of Connecticut, and contains three canyons and four seamounts — extinct underwater volcanoes.
The commercial fishing industry has argued that Obama did not have the authority to protect marine resources under the Antiquities Act, and that the monument should be open to wider fishing; their challenge was dismissed by a federal court in 2018. Scientists and environmental advocates remain concerned that the Trump administration may roll back the monument's protected status, or shrink its borders, to allow for offshore oil and gas drilling.
Shank points out that deep-water corals are exceptionally slow-growing — just microns per year — and if damaged by fishing or drilling they are unlikely to recover quickly. He says the corals support vast underwater ecosystems and also produce proteins with potentially valuable biomedical properties, so are important to protect.
"Each time we go out we discover something new," says Shank. "We don't even know what we have."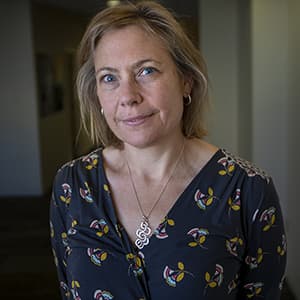 Barbara Moran Senior Producing Editor, Environment
Barbara Moran is the senior producing editor for WBUR's environmental vertical.