Students Abruptly End 5-Day State House Sit-In Over Higher Education Funding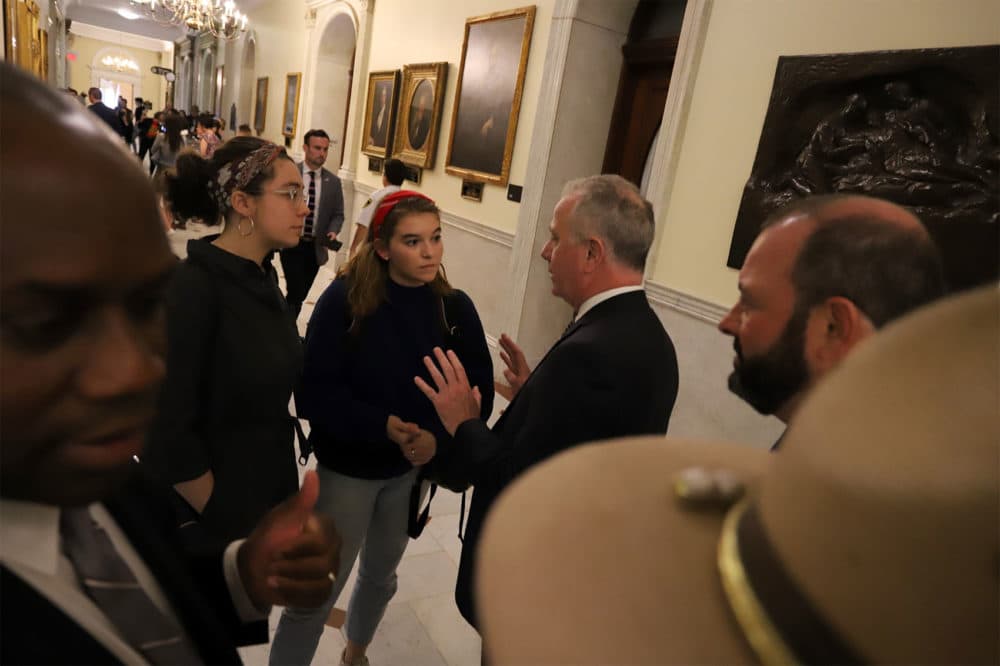 The fifth day of a State House demonstration organized by UMass Amherst students ended Wednesday afternoon after their loud chanting clashed with a nearby ceremony honoring 15 fallen service members.
Student organizers had planned to end their days-long sit-in on Wednesday, while demanding a meeting with House Speaker Robert DeLeo to push for legislation to increase state aid to public colleges and to make public college debt free for Massachusetts residents. Members of the group met briefly with state Senate President Karen Spilka Monday.
"The [state] funding levels have decreased and the burden of paying for education has fallen on students," said rising UMass Amherst sophomore Emma Kinney, who expects to have $50,000 worth of loans when she graduates. "We've said it a million times and they don't do anything, and so if we need to sit in, then we will. And if we need to come back and do it again, then we will."
Kinney said she works 35 hours a week, in addition to being a full-time student, in order to make ends meet.
Around noon, the third floor hallway outside DeLeo's office was fairly calm. About two dozen students sat along the wall, some eating pizza while others had signs or banners laying across their laps and chatted with one another.
Occasionally, there was a burst of call-and-response chants: "We are the students, the mighty mighty students, fighting for justice and debt-free education."
One floor below, musicians in military dress blues were playing in the atrium outside Memorial Hall. At one point, a man in a suit and another man wearing a Department of Conservation and Recreation uniform asked the students to be quiet, because the band was playing the national anthem. The students paused until the song ended.
On a small blue couch inside the speaker's office, UMass Amherst students Kinney, Sonya Epstein and James Cordero sat quietly. Just after 1 p.m., they began chanting loudly, led by Cordero, a rising junior and vice president of the group PHENOM, which advocates for affordable public higher education.
"Speaker DeLeo! Fund UMass!" they chanted. "No cuts. No fees. Education should be free."
A court officer stood next to a closed door separating the reception area from the office. A spokeswoman for DeLeo ushered reporters into the hallway. It appeared the students inside the reception area were allowed to continue their chants.
After several minutes, several men and women dressed in business attire enjoined the students to quiet down during an ongoing ceremony downstairs for the Medal of Liberty, an annual honor for fallen service members from Massachusetts.
After 12 minutes, Joe Pollini of Rockland, whose brother Mathew was among those being honored, came upstairs.
"There's a Gold Star event going on downstairs," he yelled at the students, who became quiet and still. "You're disrespecting our family right now. They're down there being lauded, and we're just asking you to remain quiet while the celebration's going on. Can you please?"
Cordero, who had come out of the speaker's office to address the students, responded, "I'm trying to tell them to be quiet, sir."
Pollini took the elevator back down to Memorial Hall.
"It's my brother who was killed overseas. We're just trying to hear them be honored," he told WBUR.
The students silently filed out of the State House. On their way out, a woman in combat uniform, who did not want to be recorded, approached the students to tell them she supported their right to protest while the ceremony was underway.
"I just want you to know that not everybody wants you gone," she told them.
Zac Bears, executive director of PHENOM, said he didn't know that the memorial event was happening at the same time as the protest. Still, he doesn't view the action as a failure.
"We've made our point over the last five days," he said. "I'm incredibly proud of students for sitting in this long, and I'm incredibly disappointed in our legislative leadership and the people in this building for ignoring them."
The students had asked for a meeting with Speaker DeLeo since they started the demonstrations on Thursday. Several students, including Cordero, and UMass Amherst Chancellor Kumble Subbaswamy, met with DeLeo's chief education policy adviser in October. Over the past week, students also met with DeLeo's chief of staff multiple times as well as the Higher Education Committee on Monday.
A spokeswoman for DeLeo said the current student meeting request is "under review," and noted that the speaker "generally defers to subject matter committee chairs."
Several measures which would add more state funding for public colleges and universities are still going through the legislative process.
Corrections: An earlier version of this story included an incorrect time for when the sit-in was set to end. And due to erroneous information provided to WBUR, this story had incorrectly stated when the students met with Spilka. We regret the errors.
Editor's Note: After WBUR published this story on Wednesday, PHENOM informed WBUR that it received a donation Thursday morning from the Hildreth Institute, whose founder, Bob Hildreth, is a financial contributor to Edify.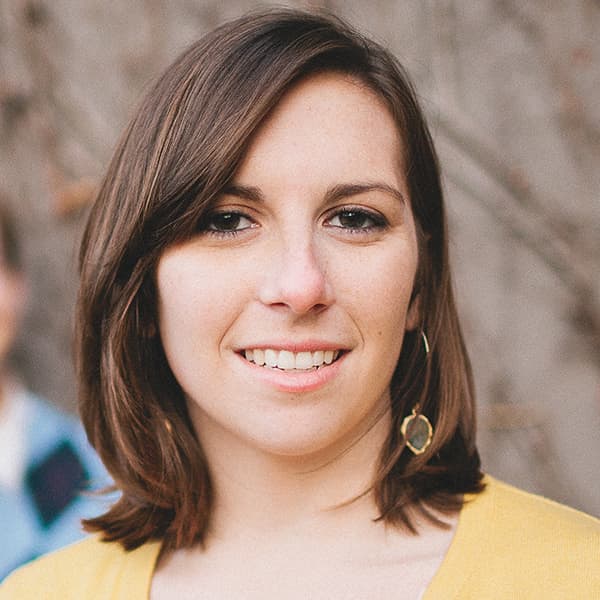 Kathleen McNerney Senior Producer / Editor, Edify
Kathleen McNerney is senior producer/editor of Edify.