Report: 3 MIT Leaders Who Approved Jeffrey Epstein Donations Did 'Serious Damage' To School
04:37
Play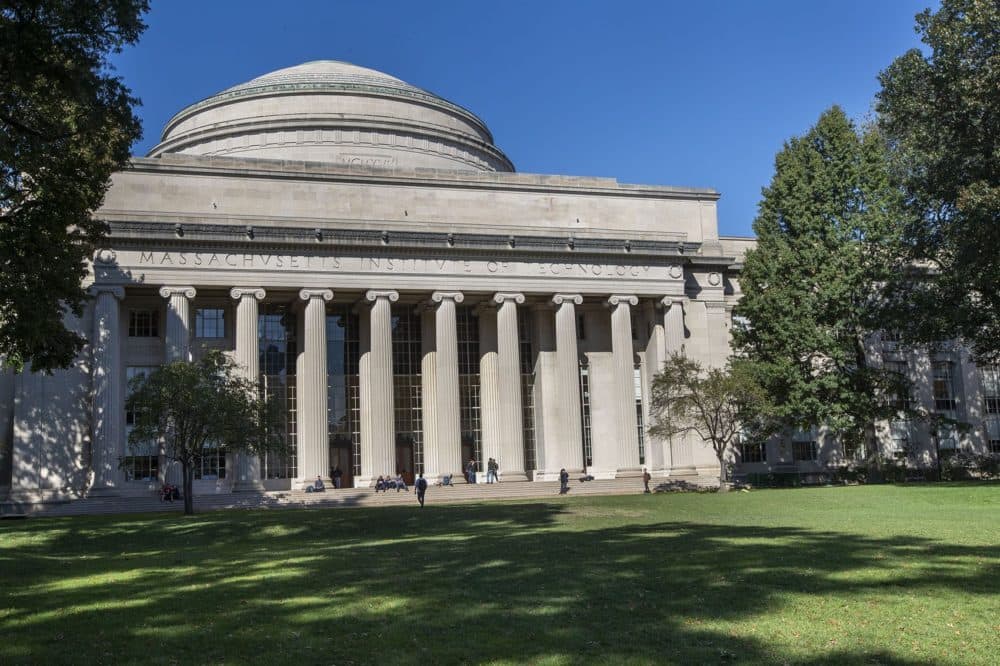 Weighing whether to accept hundreds of thousands of dollars in donations from convicted sex offender Jeffrey Epstein, three MIT vice presidents made the risky decision to take the money, according to a new report scrutinizing the ties between the disgraced financier and the school.
But the report by law firm Goodwin Procter stops short of saying the three senior leaders violated MIT policy on accepting donations from controversial figures — because no such policy existed.
MIT released the results of a four-month investigation by the firm Friday. MIT hired Goodwin Procter after outrage over a September New Yorker article about the institute's secret ties to Epstein.
Epstein, 66, died in a New York city jail cell Aug. 10 while awaiting trial on sex trafficking charges. The New York City medical examiner concluded he died by suicide. Federal prosecutors in New York had charged him with sex trafficking and conspiracy, alleging he sexually abused girls over several years in the early 2000s.
Epstein made 10 donations to MIT, totaling $850,000, between 2002 and 2017, according to the report. He also made nine visits to campus between 2013 and 2017.
All but one of the donations --- $100,000 in 2002 — were made after he was convicted in 2008 on felony sex trafficking charges and was forced to register as a Level 3 sex offender. And all of those post-conviction visits and gifts were pursued by former Media Lab director Joi Ito or engineering professor Seth Lloyd, the report said.
Lloyd was put on paid administrative leave Friday, according to MIT. Members of the MIT community have called for Lloyd to resign. Ito resigned in September amid the uproar over the Epstein ties.
Both have publicly apologized for their affiliation with Epstein. Reached by WBUR Friday, Lloyd declined to comment; Ito did not respond to a message sent by a WBUR reporter.
MIT president L. Rafael Reif did not know about or approve of the donations, though he had signed a thank you letter to Epstein for a donation in 2012, the report said. In a letter to the MIT community Friday, Reif apologized for the decisions that occurred on his watch, and said he felt "a deep responsibility to repair what has been broken."
"This moment stands as a sharp reminder of human fallibility and its consequences," he wrote. "However, I believe this day can also mark the start of a new process of shared learning, reflection, repair and rebuilding."
He outlined action steps, including developing processes and policies on controversial donors, creating a more whistleblower-friendly culture, and creating guidelines for keeping the MIT community safe from visitors who might pose a threat.
MIT Executive Committee member Denis Bovin said in a conference call Friday that now that the institute has the facts, policies and procedures will have to be put in place so this never happens again.
"We did not have a policy on this area," he said. "We never thought in our history that we'd have this kind of a problem. With the errors in judgement and with what has occurred here it is one of the major focuses that President Reif has put in place is to develop those policies."
Greg Epstein, a humanist chaplain at MIT who is not related Jeffrey Epstein, told WBUR that MIT needs to make things right with the students who brought attention to this problem.
"There was really too much responsibility placed on the shoulders of the students who called for accountability last year," he said. "So I'm thinking today mostly of the students, and they were mostly women of color, by the way, who took huge risks to speak out and call MIT to accountability for its ties to Jeffrey Epstein. They're the ones who deserve most of the credit for what's good in this report."
The 63-page report, based on interviews with 59 people and more than 610,000 emails and other documents, outlined how Epstein came to donate to MIT, how Ito and others tried to balance his criminal past with his funding, and his visits to the campus.
Epstein made two unsolicited $50,000 donations to Lloyd, in what the report said were tests to see if MIT would take his money despite his criminal record.
"im going to give you two 50k tranches to see if the line jingles," Epstein wrote in a 2012 email to Lloyd, using a fishing metaphor.
Lloyd took the money, and purposely did not tell MIT about it. He also hadn't told the institute about a $60,000 personal gift from Epstein in 2005 or 2006. That money was deposited into Lloyd's personal bank account.
In 2017, Lloyd asked for more funding from Epstein, and received $125,000 to support his work, this time telling the administration of the donation.
By that time, MIT had informal rules for dealing with Epstein, after donations he made to the MIT Media Lab were raised with senior leaders.
Then-Media Lab director Ito met Epstein in 2013, introduced by a former member of the Media Lab's Advisory Council.
According to the report, Ito said he did a Google search of Epstein and talked with "influential people," including tech billionaires and "a well-known Harvard law professor" to find out more about Epstein's past.
He brushed off concerns raised by Media Lab staff, writing, "I find him very smart and interesting and excited about our work," according to the report.
Epstein made his first $100,000 donation to the Media Lab in 2013. He would eventually contribute $525,000 to the Lab.
The report indicates Ito hoped Epstein would eventually donate millions, suggesting him as the possible sponsor of an endowed chair, or the funder of a $12 million fellowship program.
It was the initial $100,000 donation to the Media Lab that raised the issue up to the senior leadership team, including then-Vice President and General Counsel R. Gregory Morgan, then-Vice President for Resource Development Jeffrey Newton, and Executive Vice President and Treasurer Israel Ruiz.
The report said the three vice presidents, "acting in good faith," debated whether to accept the money from Epstein at all.
They decided on a compromise intended to protect MIT and allow the funding from Epstein: accept the donations while protecting MIT by "insisting that such donations remain relatively small and unpublicized, so that they could not be used by Epstein to launder or 'whitewash' his reputation or to gain influence at MIT."
There were no rules about how to handle donors like Epstein at the time, so the vice presidents' decision cannot be "judged to be a policy violation," the report said.
Still, the report concluded the decision to accept Epstein's money "was the result of collective and significant errors in judgment that resulted in serious damage to the MIT community."
"Regardless of their intent, these administrators were aware of the risk that the donations might become public, but did not adequately consider the potential damage accepting donations from a convicted sex offender could cause to the MIT community," the report said.
Two of the three vice presidents, Morgan and Newton, had left MIT before the New Yorker detailed the ties between MIT and Epstein last summer. Ruiz announced his resignation on Dec. 19 and will step down in the spring.
Despite the rules put in place, Epstein didn't appear to follow them. Epstein publicized his support of MIT, and even publicly claimed credit for donations he never made.
"That Epstein repeatedly ignored the requirement that he not publicize his donations to MIT presented an opportunity to reassess the effectiveness of the requirements placed upon his donations, as well as the underlying decision to accept his donations," the report said. "There is no evidence, however, that this happened."
The report found no evidence that Epstein coordinated millions of dollars in donations by others, or that he laundered money through other donors.
Only in February 2019, after the Miami Herald ran a series of stories on Epstein's crimes and his subsequent plea deal, did MIT reject a donation from him — worth $25,000.
Senior leadership was not aware of nine visits Epstein made to campus from 2013 to 2017, according to the report. Most of the visits were to the Media Lab and arranged by Ito.
The visits only stopped in December, 2017, after Media Lab staff complained to Ito about Epstein's presence at MIT. Ito and others, the report said, responded by moving the visits off-campus.
This article was originally published on January 10, 2020.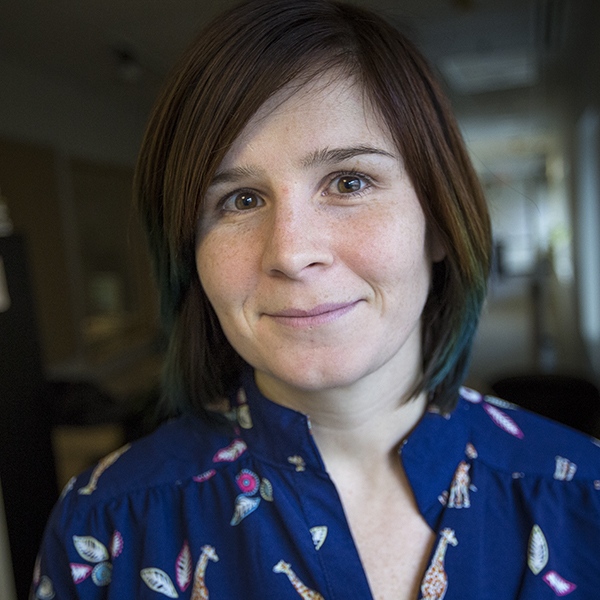 Ally Jarmanning Digital Producer
Ally is a reporter who champions data and public records in the WBUR newsroom.