UMass Boston Staff Concerned About Having to Show Up on Campus Amid Coronavirus Emergency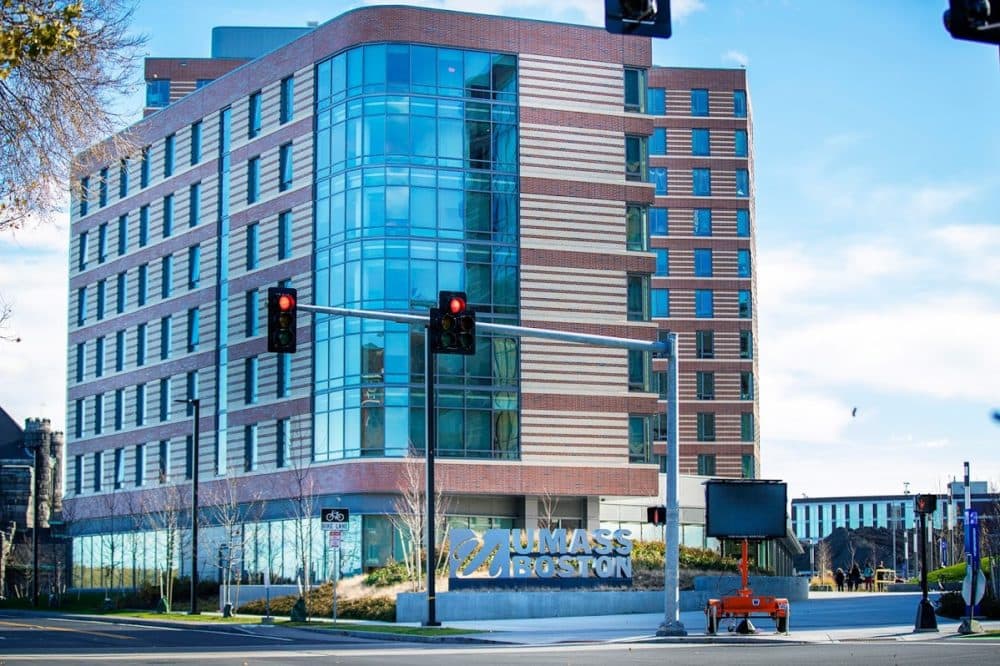 Update: After publication, UMass Boston posted an update from Interim Chancellor Katherine Newman, stating that "ongoing efforts to reduce the number of employees on campus will be fully implemented by the close of business on Friday. Beginning at 5 p.m. on Friday, only staff who are needed to maintain the most critical of functions will be required to work on-site."
Mass Boston staff are expressing concern about having to show up on campus as the university system gears up to start online classes when spring break ends next week.
Like many colleges and universities, UMass has canceled on campus classes for the rest of the school year in an effort to mitigate contagion during the coronavirus pandemic.
Employees required to work on campus include traditional essential employees, who include people who work in the campus utilities plant and first responders.
But in addition to that, health workers, staff who run academic labs for online learning, information technology workers and lab researchers are still being required to show up.
Anneta Argyres, President of the UMass Boston Professional Staff Union, points out that Harvard University is shutting down some of its labs.
"Those kinds of forward-thinking and responsible forms of leadership is what we wish we were seeing both at UMass Boston and across the UMass system more thoroughly," Argyres said in a telephone interview Tuesday. "We really wish the university [leaders] were making better decisions and making firm decisions to protect people."
UMass Boston insists that its first priority is the safety of its campus community. In order to make all courses online by Monday, Lehman said the campus must ensure that tools and technology are in place.
"We have asked all but critical staff to work remotely," spokesman DeWayne Lehman said in an email.
Argyres argued that  before the campus makes all courses available online, most employees should be given the technical support they need to work from home.
"If we get to that point, then I think it would be great for students to be able to continue their education during this epidemic," Argyres said. "Ultimately though, if we're not able to get to that point, it's way more important that we keep more workers safe and we strictly hold to what's being called on [for] all of us — the sacrifices to make in the face of this epidemic to stay home and stop the spread of this virus. There's nothing else which is going to save lives and protect people other than that."
Argyres is calling on Gov. Charlie Baker to intervene. She said UMass workers are being asked to use personal sick time if they want to work from home during the coronavirus pandemic.
"We need him to ensure and take steps now to ensure that there is paid medical and family leave for all workers," Argyres said.
A UMass Boston webpage advises parents to use paid leave to care for children home from school, and to use sick leave if they have flu-like symptoms.
"[T]hese questions were included with the thought that more people (or family members) may get sick during this period, so more people may be using sick time if/when they can't work," said UMass Boston Director of Communications DeWayne Lehman. "The university never suggested that if you are working from home, as requested and is the norm for most employees now," that you take sick time to work from home. "If you're working, you're going to get regular pay."
This article was originally published on March 18, 2020.