Citing In-School Transmission, Framingham Returns To Remote Schooling
As coronavirus cases surge, Framingham Public Schools will return to fully-remote schooling.
FPS Superintendent Robert Tremblay cited evidence of in-school transmission to challenge the argument — made by some federal and state officials — that in-person schooling is largely safe.
Framingham's citywide positivity rate has climbed dramatically of late, hitting a high of nearly 14% in early November. (That's according to the Framingham Department of Public Health, when calculated on a per-person, not per-test, basis.)
In the last two weeks of November, Framingham detected 392 new cases in a "community setting" — not including long-term care homes or correctional facilities.
The youngest demographic — those between ages 0 and 19 — accounted for 93, or over 23%, of those new cases.
In a message sent to Framingham families on Thursday, Tremblay wrote that "the Thanksgiving holiday and behavior by some that went against public health guidance has resulted in the increased transmission of cases."
Last week, Tremblay told the Framingham School Committee in more detail that a student may have entered an FPS building despite a prior exposure and further transmitted the virus while there.
At the same meeting, Tremblay suggested that the Centers for Disease Control, Gov. Charlie Baker and state Education Commissioner Jeff Riley have consistently argued "that it's safe to come back to school, and that schools are not the nexus of where spread is happening."
"We have evidence to the contrary in our community," Tremblay said.
As such, the district's school buildings — previously open to some high-needs students — will close again through the holiday break "or until public health conditions allow."
Even as Tremblay made his announcement, officials at the Mass. Department of Elementary and Secondary Education (DESE), kept up their push to resume in-person schooling, once again threatening several large districts with possible audits regarding their handling of remote learning for students with disabilities.
Christine Mulroney, president of the Framingham Teachers Association, described Tremblay's decision as "wise," given the facts on the ground in the city. She applauded him and other city officials for making efforts "against the bullying tactics of DESE."
"Every teacher knows the best place to service their students is in the classroom — when it's safe," Mulroney acknowledged. But, she added, "if it's not safe for anyone to be in the building, to bring in your highest-needs students would be a disservice to them, health-wise."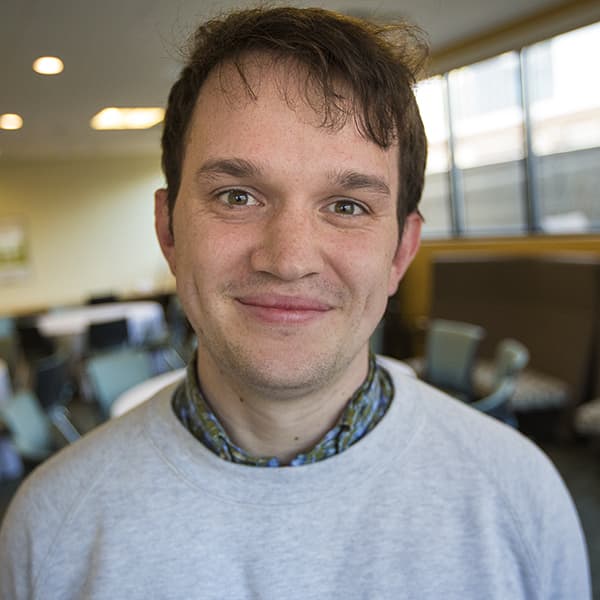 Max Larkin Reporter, Edify
Max Larkin is a multimedia reporter for Edify, WBUR's education vertical.