Passports And Space Trains: Endless Thread Talks Vaccine Passports And Otherworldly Artwork
Play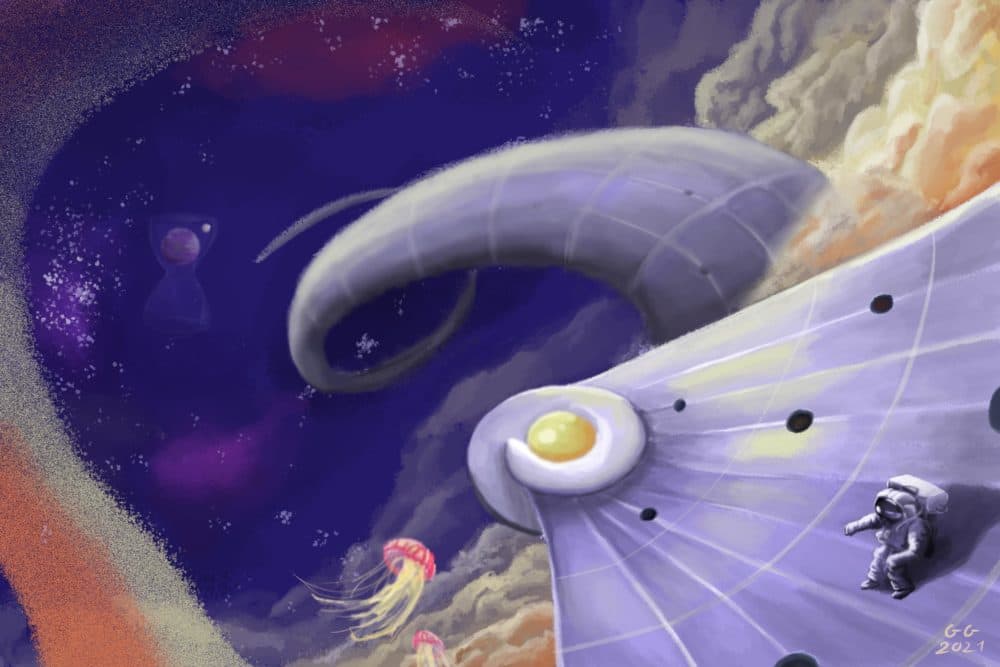 In this Snacktime episode, Ben and Amory talk about vaccine passports in Texas and the out-of-this-world contents of a mysterious box.
Thanks to Redditor GregoriousTheWizard for this week's featured art,"Space Melody." You can find more of their work on Instagram @gregorius_art02 and on DeviantArt.
Show Notes:
Support the show:
The best way to support Endless Thread is with a monthly donation to our home station, WBUR. And, for a limited time, everyone who makes a monthly donation will get limited edition Endless Thread socks and access to special bonus content! Donate here.
Story continues below
Subscribe to the podcast
Contact Us:
We want to hear from you! Tell us about your reaction to this episode or send us a story idea. There are a few ways to reach us:
Post or comment in the official Endless Thread subreddit
Send us a direct message on Reddit. Our username is endless_thread
Email us at endlessthread@wbur.org
Leave us a voicemail at 857-244-0338