CitySpace Summer Camp: Book Club Week!
We are no longer accepting submissions for this camp activity. 
WBUR CitySpace Summer Camp is a six-week series providing content to families with school age children. Each week we provide an assignment to tackle, and families submit photos or a video of their completed project. Every entry is a chance to make it into our weekly montage video published every Friday. Learn more about the theme for each week and how to submit entries below!
Bookworms Unite!
We're starting a book club to share our favorite books and you're invited. Maybe your favorite book has lots of pictures, talks about silly things, has funny characters, or is about something that you think is important.
Tell us in a video the title of your favorite book, the author and why you chose this as your favorite book to share. We can't wait to hear about it!
Camp Counselors Tildy from Belmont Books and  Alyssa from Henry Bear's Park shows us their favorite books from their stores in these videos.
WBUR CitySpace Summer Camp's book club week is brought to you in partnership with Henry Bear's Park and Belmont Books.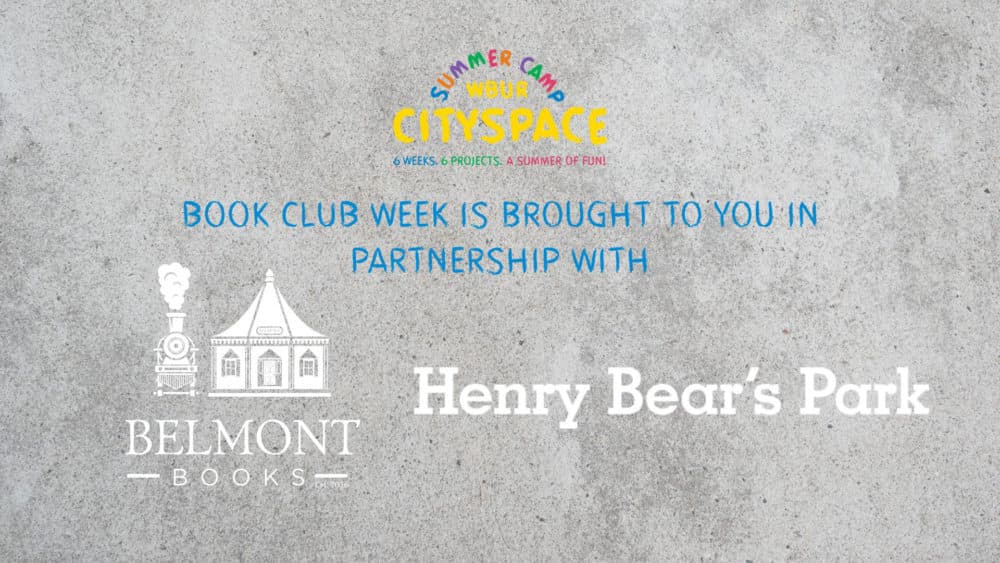 This article was originally published on July 12, 2020.