CitySpace Summer Camp: Community Service Week!
This article is more than 2 years old.
We are no longer accepting submissions for this activity. Watch our recap here.
WBUR CitySpace Summer Camp is a six-week series providing content to families with school age children. Each week we provide an assignment to tackle, and families submit photos or a video of their completed project. Every entry is a chance to make it into our weekly montage video published every Friday. Learn more about the theme for each week and how to submit entries below!
What Does Community Service Mean To You?
Community service is a great way to do small acts of kindness that can make a big difference. It can be helping a neighbor take out their trash, planting a tree, or going to clean your neighborhood park (wear gloves please!). The possibilities for community service are endless!
This week we want you to explore what community service means to you. What can you do to make your community better? What do you love about your community?
Whether it's for your family, neighbors or friends, we want you to tell us and show us what community service means to you!
Need inspiration? Watch the video below from Camp Counselor Ben (he's also co-host of the podcast Endless Thread) and Camp Counselor Syd from Hale.
WBUR CitySpace Summer Camp's community service week is brought to you in partnership with Hale and Woods Hole Oceanographic Institution.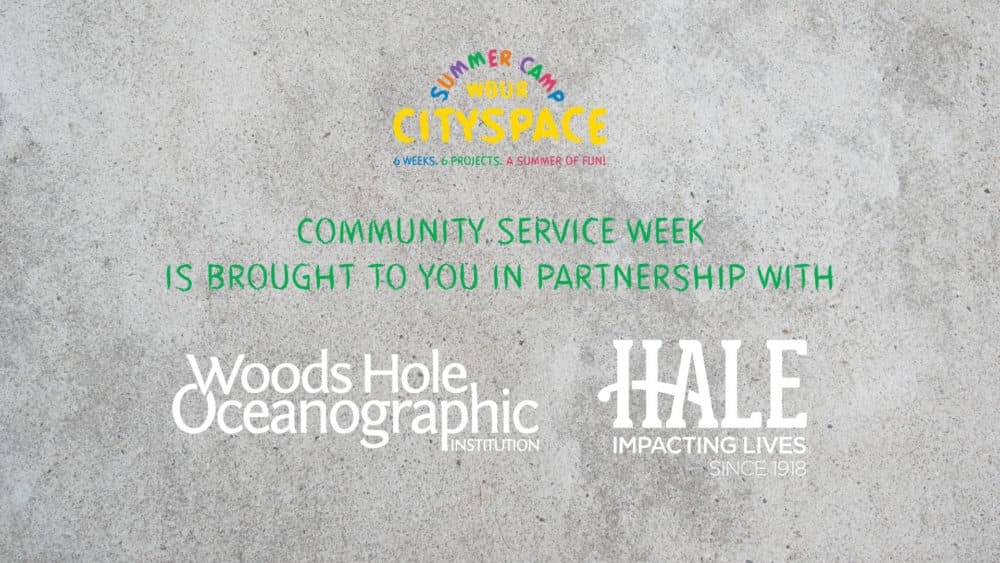 This article was originally published on July 12, 2020.