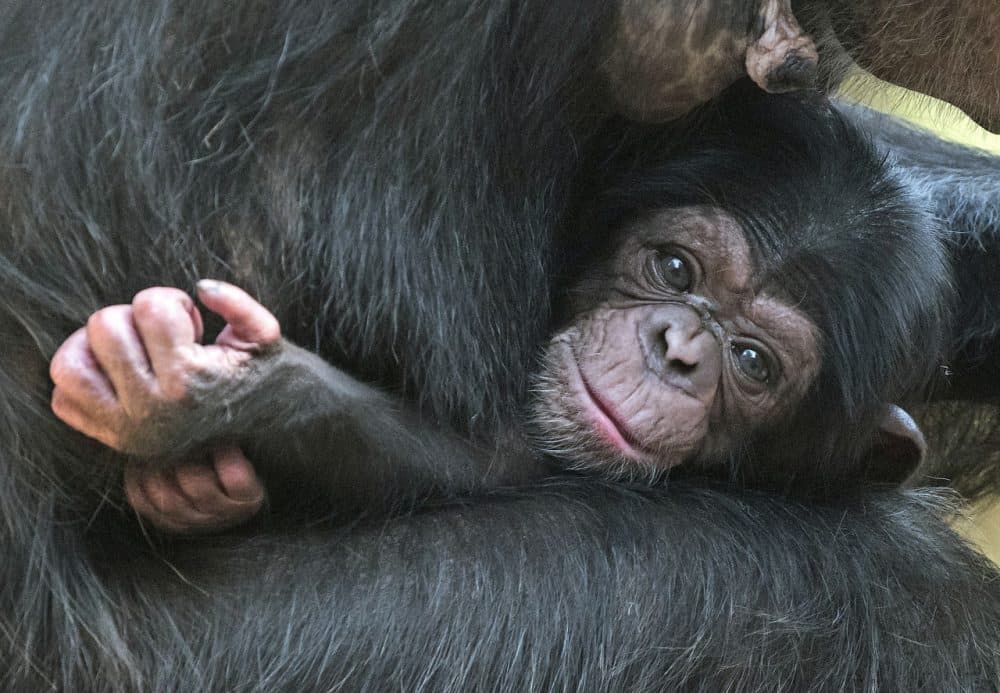 Time & Date
Tuesday, April 30, 2019, 6:30 pm
Event Location
WBUR CitySpace890 Commonwealth Avenue Boston, MA 02215Open in Google Maps
Vicki Croke, Here & Now's animal correspondent, interviewed primatologist Frans de Waal about his upcoming book, "Mama's Last Hug: Animal and Human Emotions."
About Mama's Last Hug
Frans de Waal has spent four decades at the forefront of animal research. Following up on the best-selling "Are We Smart Enough to Know How Smart Animals Are?," which investigated animal intelligence, "Mama's Last Hug" delivers a fascinating exploration of the rich emotional lives of animals.
Mama's Last Hug begins with the death of Mama, a chimpanzee matriarch who formed a deep bond with biologist Jan van Hooff.
De Waal discusses facial expressions, the emotions behind human politics, the illusion of free will, animal sentience and, of course, Mama's life and death. The message is one of continuity between us and other species, such as the radical proposal that emotions are like organs: we don't have a single organ that other animals don't have, and the same is true for our emotions. "Mama's Last Hug" opens our hearts and minds to the many ways in which humans and other animals are connected, transforming how we view the living world around us.