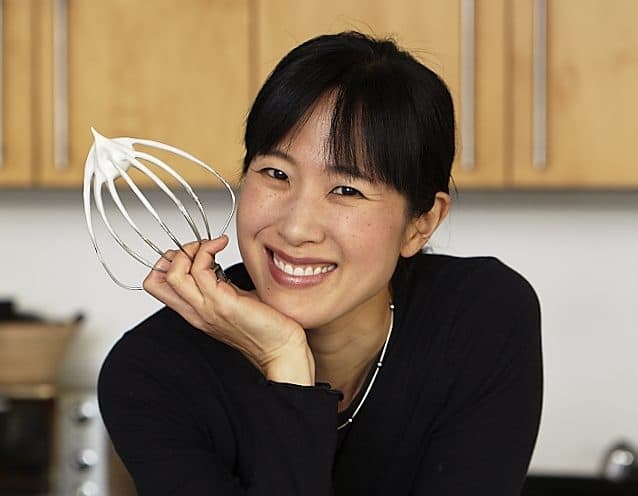 Time & Date
Monday, April 1, 2019, 6:30 pm
Event Location
WBUR CitySpace890 Commonwealth Avenue Boston, MA 02215Open in Google Maps
Curated Cuisine is CitySpace's monthly series featuring conversations with renowned chefs around the country.
Sheryl Julian, former Boston Globe food editor, interviewed Joanne Chang, known for opening Flour, a bakery and café in Boston's South End. Flour features breakfast pastries, breads, cakes, cookies and tarts as well as sandwiches, soups, and salads. There are now 8 locations of Flour in Boston and Cambridge. In 2007, she and Christopher Myers opened Myers+Chang to bring the food that she grew up with along with the hospitality that Christopher was known for to Boston. Myers+Chang was awarded 4 stars by The Boston Globe in September 2017 at their 10th anniversary.
Chang is the author of four cookbooks and currently working on her fifth, which will be available Fall 2019. She is the winner of the 2016 James Beard Award for Outstanding Baker.