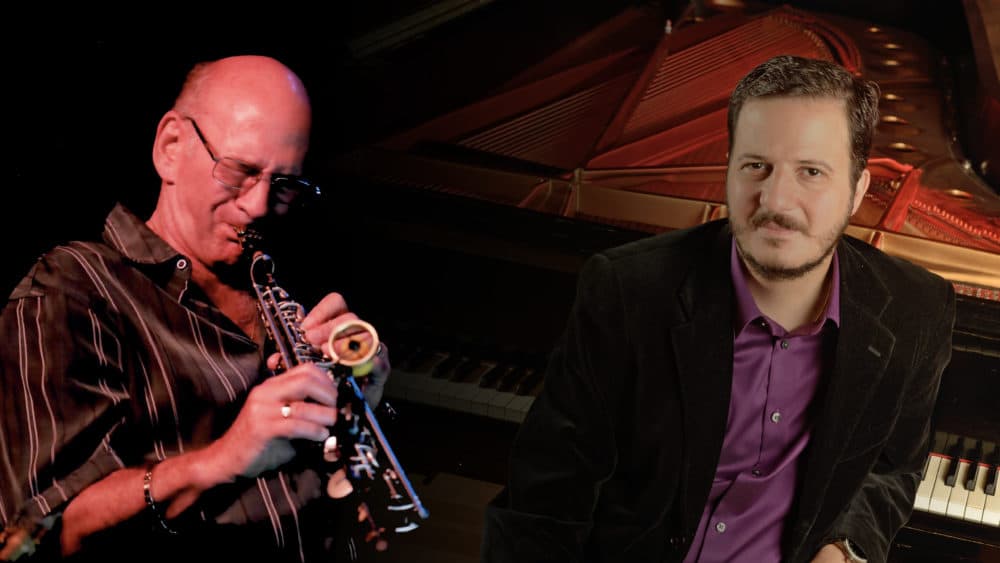 Time & Date
Friday, May 17, 2019, 7:30 pm
Event Location
WBUR CitySpace890 Commonwealth Avenue Boston, MA 02215Open in Google Maps
We hosted the premiere of an extended intercultural composition by Grammy nominee Mehmet Ali Sanlıkol for Jazz Orchestra featuring NEA Jazz Master/Saxophonist Dave Liebman.
The piece, entitled "The Rise Up," draws upon three episodes from Middle Eastern history, which chronicle a dark and traumatic event followed by human inspiration and/or transcendental creation. The first narrative centers around the great Sufi poet Rumi, composer of the most beautiful mystical poetry ever written. The second story comes from the traditions of Sephardic Jews, expelled from Spain but welcomed by the Ottoman Sultan Bayezid II, leading to a cultural flowering treasured to this day. The third narrative tells the story of Mimar Sinan, forcibly taken by the Ottomans as a young Orthodox Christian boy, who came to embrace his new Muslim identity and rose to great heights as the master architect of some of the greatest mosques in the world.
The event will begin with a conversation with On Point producer Stefano Kotsonis, Sanlikol and Liebman. The orchestra will be conducted by the chair of Jazz Studies at New England Conservatory, Ken Schaphorst. And, the unique Middle Eastern musical flavors will be supported by additional ethnic flutes, reeds, percussion and a group of Greek Orthodox cantors.
Here is a sample of them collaborating on a previous project:
This project is made possible in part by a Live Arts Boston grant from the Boston Foundation.