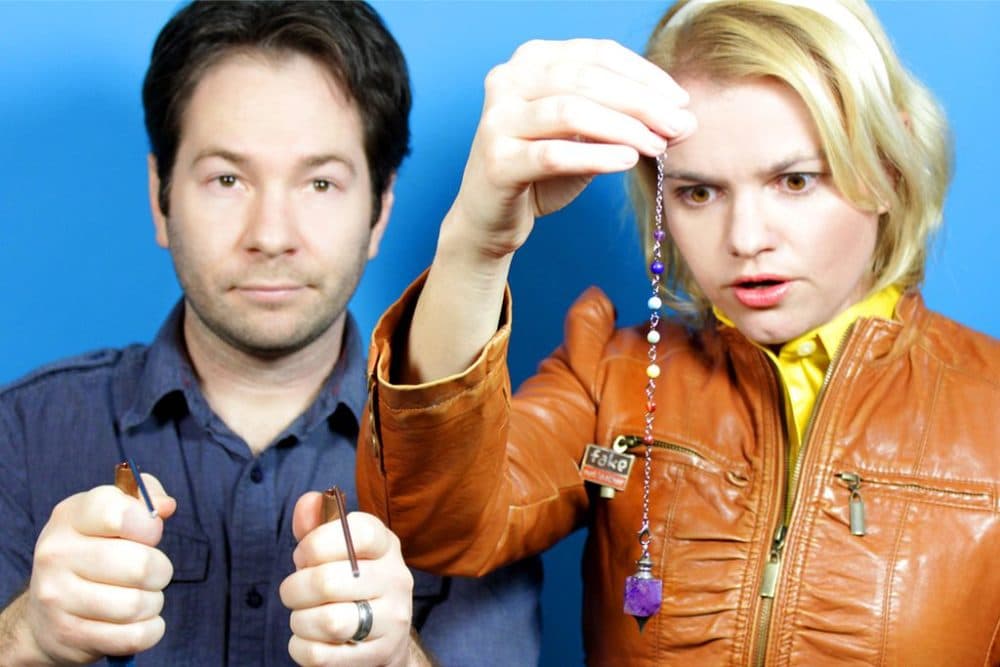 Time & Date
Sunday, March 24, 2019, 7:00 pm
Event Location
WBUR CitySpace890 Commonwealth AvenueBoston, MA 02215Open in Google Maps
In Partnership With Bill Blumenreich Presents/The Wilbur
Join us for live taping of Oh No, Ross and Carrie!, the podcast where co-hosts Ross Blocher and Carrie Poppy don't just report on fringe science, spirituality and claims of the paranormal, but take part themselves.
Follow them as they join religions, undergo alternative treatments, seek out the paranormal and always find the humor in life's biggest mysteries. In each episode we share a new investigation, along with occasional bonus interviews and updates.
Tickets go on sale on February 2 at 12:00 a.m.