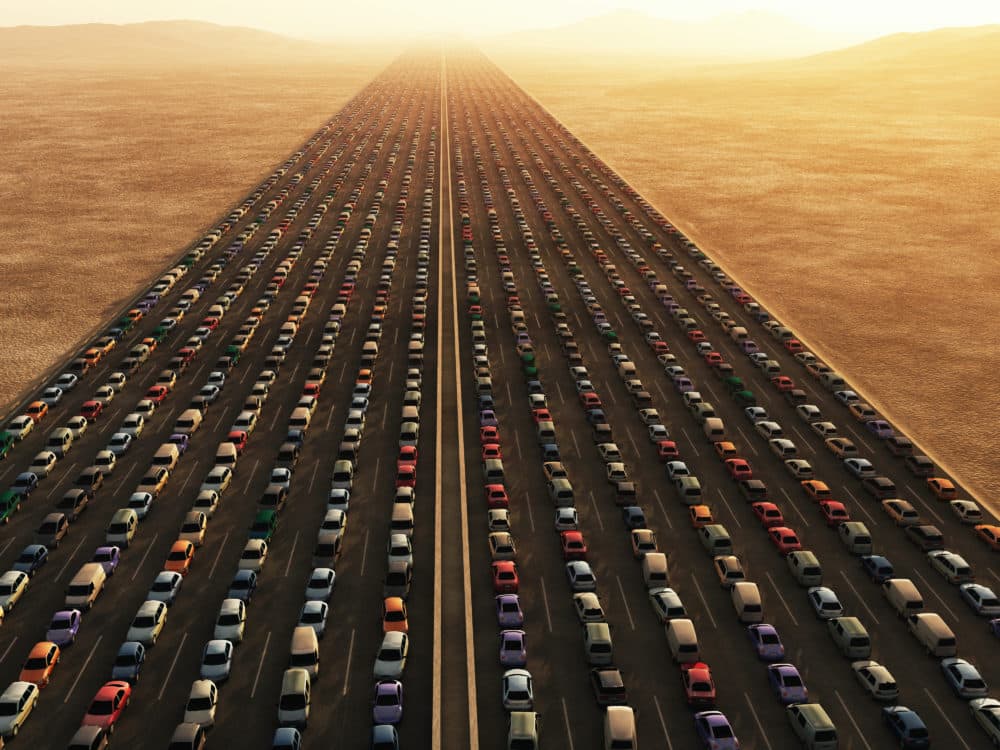 Time & Date
Tuesday, May 7, 2019, 6:30 pm
Event Location
WBUR CitySpace 890 Commonwealth Ave Boston, MA 02215Open in Google Maps
A five-part WBUR series in collaboration with Harvard Business School and Boston University Questrom School of Business
Business is the main source of the greenhouse gases that are causing the Earth's climate to change. Business is also the main source of new products, services and business models that may save us from wholesale climate calamity. This 5-part series, featuring leading thinkers from business, environmental advocacy groups and area universities, will explore what businesses are doing, can do and should do to confront climate change.
Part 4: The Roadmap of the Future: Transportation
In Massachusetts, the transportation sector generated more greenhouse gas emissions than any other sector, and the pressure is on to make improvements. The specter of climate change is shaking up the business strategies of traditional automakers and giving a big boost to alternatives like peer-to-peer car sharing, biking, and scooters. What will the transportation system of the future look like? What are the barriers and how are upstart companies tackling them? How are big car companies responding?
Panelists:
Adam Gromis, Public Policy Manager, Sustainability & Environmental Impact, Uber
Chris Dempsey, Director, Transportation for Massachusetts
Nicole Freedman, Director of Transportation Planning, City of Newton
Moderator, WBUR Environmental Reporter Bruce Gellerman