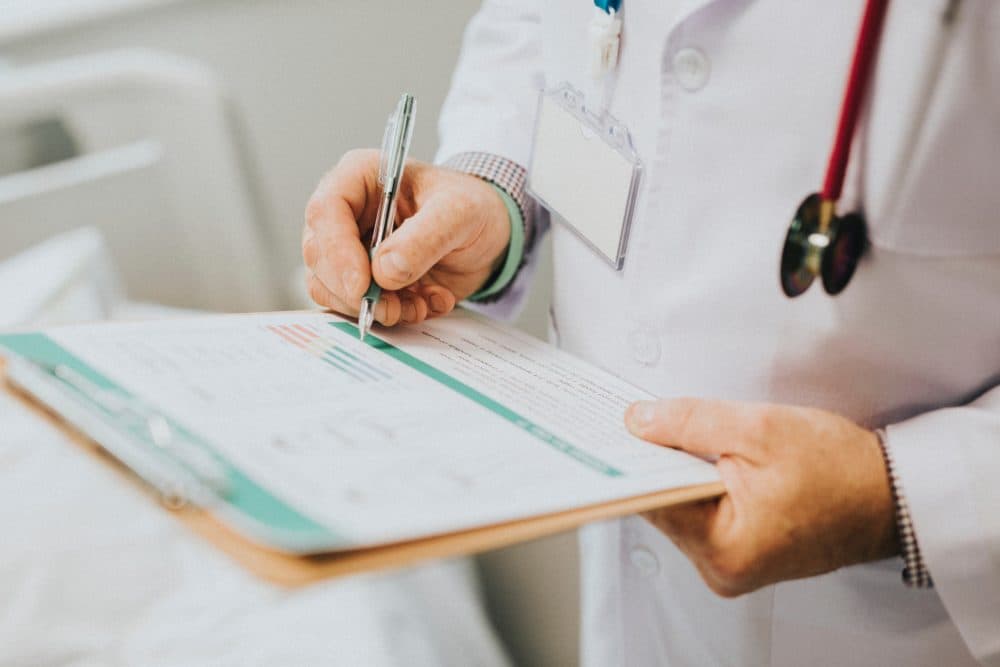 Time & Date
Tuesday, March 26, 2019, 6:30 pm
Event Location
WBUR CitySpace890 Commonwealth Avenue Boston, MA 02215Open in Google Maps
Polls consistently find that health care is foremost on voters' minds, and as the coming campaign season begins to heat up, so does the debate over dramatic change in the American health care system.
Carey Goldberg, editor of CommonHealth, hosted an evening of lively discussion and painless learning about what's likely to be a central question in the coming months: What should the country do — and what can it realistically do — about the health-care system? Does it need evolution or revolution? And for those who favor a single-payer system, what road may lie ahead?
Panelists:
Anya Rader Wallack, Ph.D. 
Associate Director of the Center for Evidence Synthesis in Health (CESH); Professor of the Practice in the Department of Health Services, Policy and Practice within Brown University's School of Public Health.
John E. McDonough, DrPH, MPA
Professor of Public Health Practice, Harvard School of Public Health; Director of the HSPH Center for Executive and Continuing Professional Education.
Adam Gaffney, MD MPH
Pulmonary and critical care physician at Harvard Medical School and the Cambridge Health Alliance; President of Physicians for a National Health Program