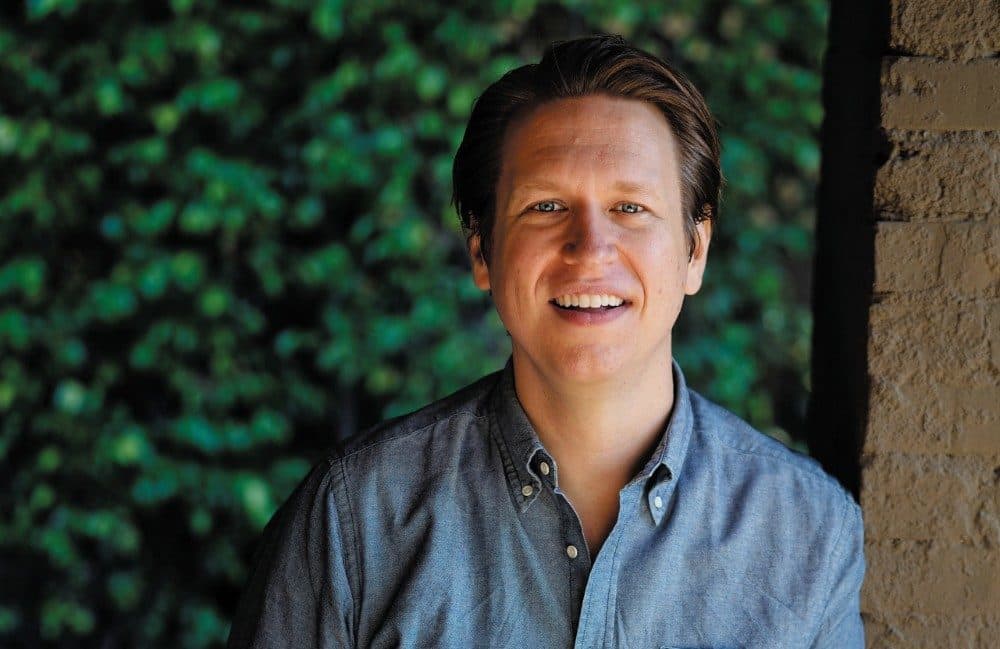 Time & Date
Saturday, May 18, 2019, 4:30 pm
Event Location
WBUR CitySpace890 Commonwealth AvenueBoston, MA 02215Open in Google Maps
Join Amory Sivertson, co-host of Endless Thread, for a conversation with comedian, writer, cartoonist and podcast host Pete Holmes.
Holmes' wildly popular podcast, You Made It Weird, is a comedic exploration of the meaning of life with guests ranging from Deepak Chopra and Elizabeth Gilbert to Seth Rogen and Garry Shandling. Holmes also created and starred in the semi-autobiographical HBO show "Crashing," which he executive produced alongside Judd Apatow.
4:30 p.m. Early show added by popular demand
7:00 p.m.  Evening show SOLD OUT
About Comedy Sex God:
Before Pete Holmes had a hugely successful podcast (You Made it Weird) or a wildly successful show on HBO ("Crashing"), he was a self-described mama's boy. "My dad was my hero growing up, but my mom was my best friend. I always liked mom stuff: talking about your feelings, napping, gossiping," and church. Church is where he was able to explore the big questions, including the main one "what IS this?" Unfortunately, this came at the cost of sexual dysfunction "It really baked in the idea that my goodness was directly linked to my sexuality and that any sexuality was THE thing keeping me from being in God's favor."
In Comedy Sex God he recounts these early days, including how he fell in love with comedy; his college years, where he met his first wife (while both worked as reenactors pretending to be Puritans, wandering around Salem, MA) and then discovered, two years later that she was cheating; and how that led him to become an atheist. "Along with the Jetta, I lost God in the divorce." It was then that his spiritual journey truly began.