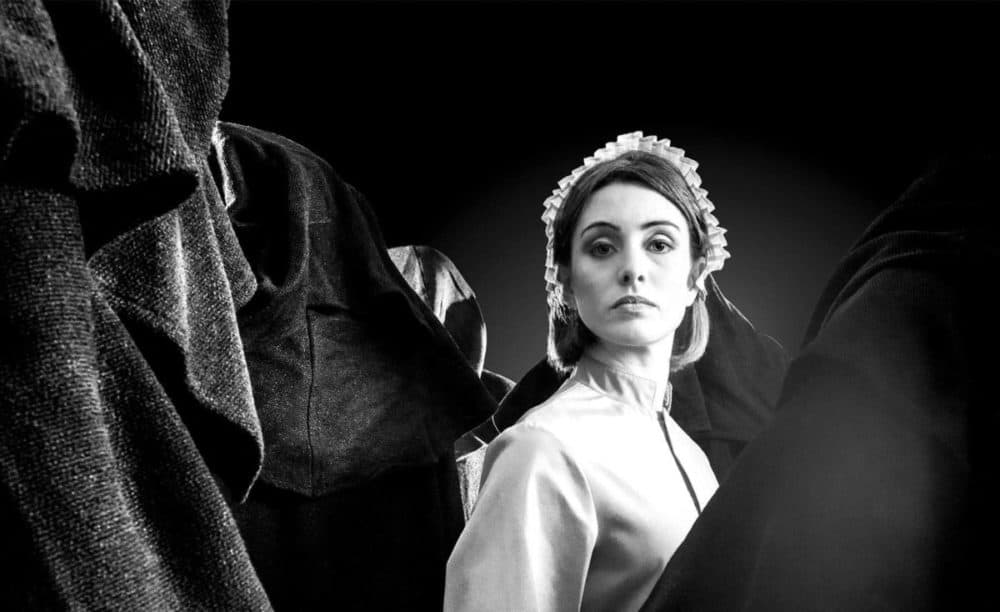 Time & Date
Saturday, May 4, 2019, 4:00 pm
Doors open at 3:00 p.m.
Event Location
WBUR CitySpace 890 Commonwealth Avenue Boston, MA 02215Open in Google Maps
One day before the East Coast premiere of the opera "The Handmaid's Tale," WBUR and Boston Lyric Opera brought author Margaret Atwood and composer Poul Ruders to CitySpace to discuss the galvanizing 1985 novel, its resurgence in contemporary culture, and its reimagining as a contemporary opera.
Maria Garcia, senior editor of The ARTery, interviews Atwood and Ruders about connections between her novel and his opera's libretto by Paul Bentley. You will hear recordings of the opera's massive, haunting score along with live piano and vocal performances that underscore the text.