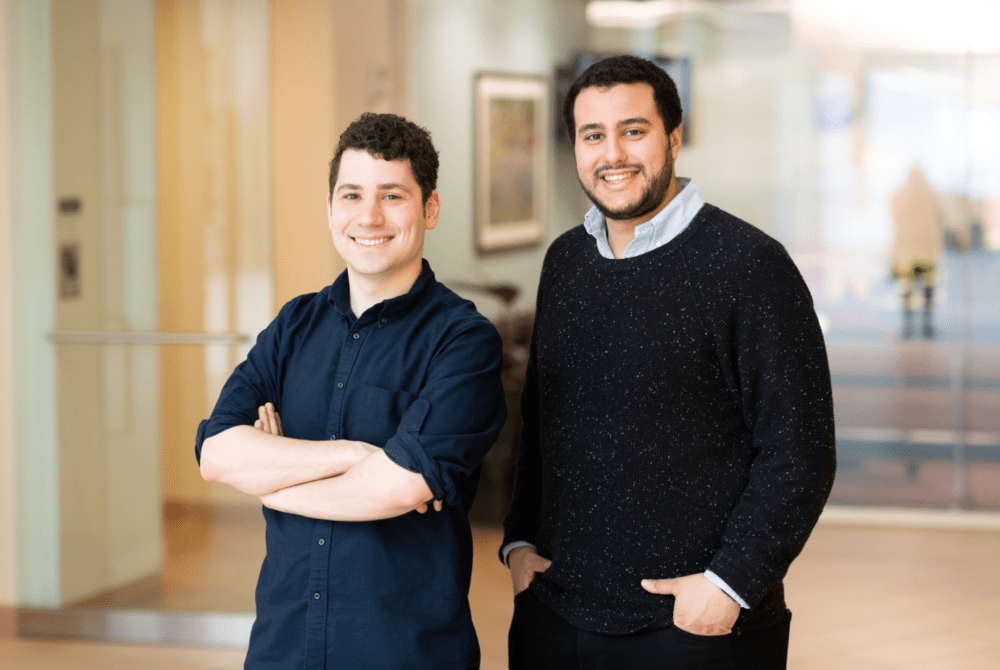 Time & Date
Wednesday, May 1, 2019, 6:30 pm
Event Location
WBUR CitySpace 890 Commonwealth Avenue Boston, MA 02215Open in Google Maps
Boston Brilliance is a WBUR CommonHealth series that introduces audiences to the brightest minds of Boston's biomedical ecosystem.
Omar Abudayyeh and Jonathan Gootenberg are only 28 years old, but they just got their own lab at MIT's McGovern Institute for Brain Research. Launching a lab at such a young age is kind of like graduating college at 14. They work on a particular area of CRISPR, the revolutionary gene-editing tool that has swept labs around the world in recent years. Together, they developed SHERLOCK, a tool to detect human disease – and are now hunting for CRISPR tools to treat diseases related to aging.
Morning Edition producer Khari Thompson moderated this conversation.